$1000 per share club tech stocks, Shopify, And Tesla
Posted on July 01, 2020
By admin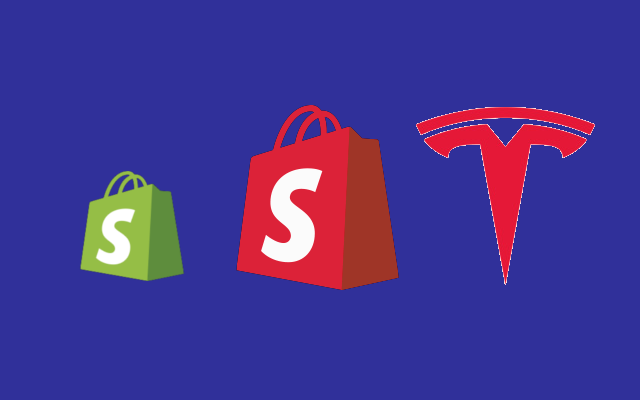 The last couple of days has been electrifying for some high-flying tech stocks and it keeps going up and up. Shopify (SHOP) has stalled at the mid 900 prices for a long time then it took off, it now selling for $1000 per share, a 5.5 percent increase for the day. It's the same situation for Tesla, Tesla (TSLA) stock has been floating around $1000.00 price tag for the past month, but now it has surged past $11,000 per share. The surge pushed Tesla's market cap valuation to $206 billion, it is now worth more than Toyota. Toyota's current maker cap is $203 billion.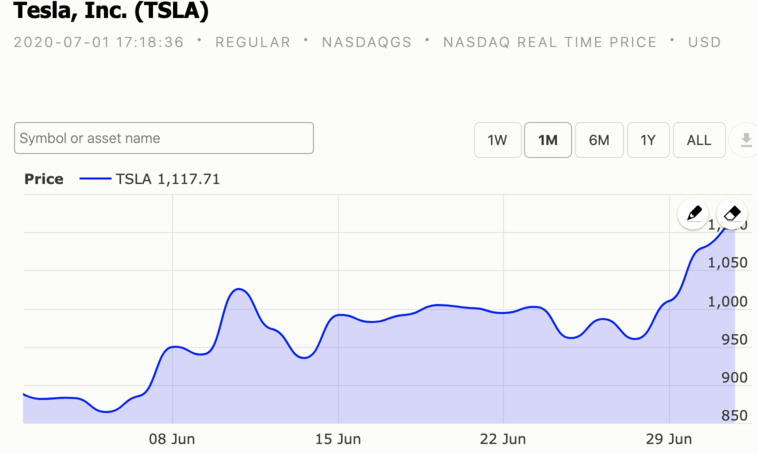 Tesla jumped as much as 4% to a market capitalization of $206 billion, while Toyota fell as much as 1% to a market capitalization of $203 billion.
Keynote
Shopify stock was trading at $200 in April 2020.