ByteDance, TikTok parent company in IPO talks to list short video app Douyin and other businesses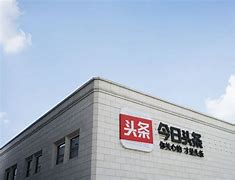 Chinese tech giant and TikTok parent company, ByteDance is in early IPO talks to publicly list some of its businesses including short video app Douyin, according to a source familiar with the matter.
Following events that led to the ban of TikTok in the US, much interest is given to ByteDance's new IPO plans as the company includes a similar short video app on the list. Douyin is another version of short video app TikTok that is run by ByteDance. Although TikTok has gained global popularity, it is not available in China. Instead, ByteDance created Douyin as an equivalent to operate in China.
As of August, Douyin had more than 600 million daily active users. An initial public offering could value the short video sharing service at $100 billion, according to Reuters citing people familiar with the matter, in July. Douyin's biggest competitor Kuaishou also plans to go public in the first quarter of 2021 with Bank of America and Morgan Stanley as its sponsors. At the start of the year, Kuaisho's daily active users topped 300 million.
ByteDance spoke with investment bankers last week over the possibility of having an initial public offering for some of its businesses. The person familiar with the matter told CNBC that the discussions were still in the early stages and still private. Adding that earlier this year, ByteDance met approached Shanghai and Hong Kong stock exchanges to discuss the matter, although no timelines or listing venue have been fixed.
Beijing-based ByteDance is yet to officially comment on the matter, as the company is yet to conclusively decide on an IPO.
U.S.- China tech tensions
The United States and China have been locked in trade tensions for the past few years. Many US and Chinese companies, especially tech companies have gotten in the way of the tensions between the two countries. Last month, TikTok was banned in the United States over regulatory concerns even though ByteDance agreed to the US terms of regulations for the video-sharing app in the US.
TikTok was accused by Washington of collecting American users' data which could be eventually accessed by the Chinese Communist Party. Although the video-sharing app service has continued to deny this accusation.
In August, U.S. President Donald Trump signed an executive order calling for the ban of TikTok from all US-based app stores. The ban was temporarily blocked by a judge last month until TikTok and the US can come into full agreements. The agreements also include ByteDance selling TikTok U.S. operations to the two companies involved in the bid, Oracle and Walmart.