EV manufacturer Polestar debuts on the stock market via SPAC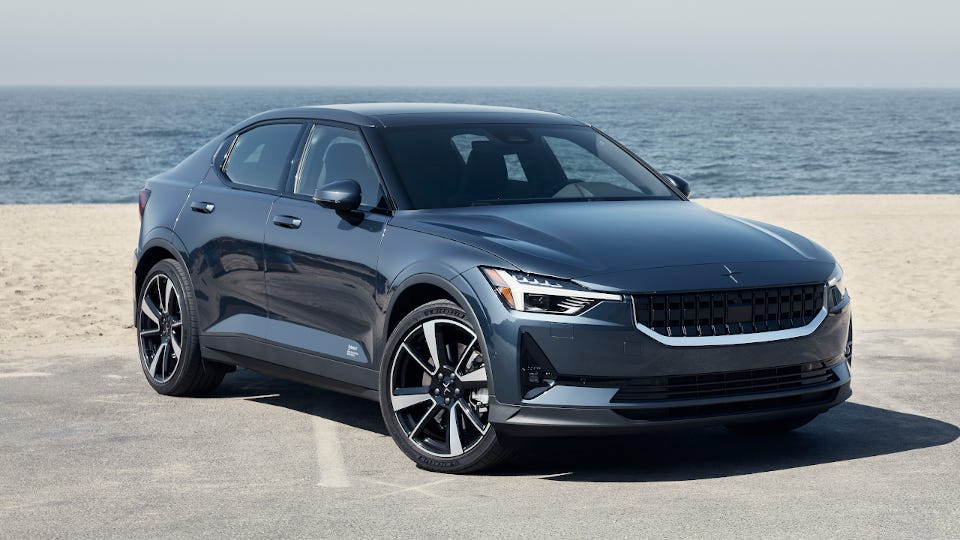 Polestar is the most recent manufacturer of electric vehicles to go public via a special purpose acquisition company, or SPAC, as its shares made their hit the stock market on Friday under the ticker "PSNY."
Just a day after completing its merger with SPAC Gores Guggenheim, Polestar's stock started trading on the Nasdaq exchange. Shares of the EV manufacturer closed the day at $13.00, up 15.8% from the SPAC's Thursday closing price.
The $890 million obtained from the acquisition, according to Polestar CEO Thomas Ingenlath, will be used to fund the company's three-year strategy to produce new vehicles and eventually turn a profit.
"We go public as an operating and successful business — not to raise capital to build a business. It's because the next three years will be super-fast growth, the company is geared up for that with the product portfolio," said Ingenlath in an interview with CNBC.
Ingenlath asserted that Polestar, which started as a partnership between China's Geely and Sweden's Volvo Cars in 2017, has advanced. However, Polestar, which started as a partnership between Volvo Cars of Sweden and Geely of China in 2017, has advanced past startup status.
Prior to Polestar becoming profitable, which Ingenlath anticipates happening before 2025, the company may need to raise further funds, he said. If so, he predicted that the corporation would issue bonds as opposed to more stock if such were the case.
In recent years, SPAC agreements have grown in popularity as a means of IPO for businesses. Compared to a standard initial public offering, the disclosures needed are less complicated. Companies involved in a SPAC merger are permitted to provide investors with forward-looking estimates, unlike in a standard IPO, which might support a high value. However, there is no assurance that those predictions will come to pass.
Investors haven't benefited much from the majority of SPAC transactions with electric vehicle startups so yet. Even the comparatively more successful examples of Lucid Group, Fisker, and Nikola are now trading at levels that are, respectively, 67 percent, 69 percent, and 92 percent below their post-merger highs. Rivian, a manufacturer of EV trucks that went public through a conventional IPO, has also had trouble. Its shares have decreased by 84% since its IPO.
However, Polestar may have a number of advantages over rivals. In spite of Polestar now having over 55,000 cars on the road in China, Europe, and the United States, Volvo Cars still controls 48 percent stake in the company. It already has a facility operating in China, and an assembly line in a South Carolina factory it shares with Volvo is scheduled to start producing later this year.
The company intends to include three additional vehicles to its current model, the small Polestar 2 crossover made in China over the next three years. The Polestar 3 big SUV, Polestar 4 medium crossover, and Polestar 5 large sedan, which is meant to be the brand's flagship vehicle, are the new models.
All the vehicles will be available in the United States, Europe, and China, and will be totally electric. Polestar intends to produce its automobiles in each of the three areas. Ingenlath anticipates that Polestar will reach annual sales of roughly 290,000 vehicles by the end of 2025 thanks to its three-year road program.
According to Ingenlath, the company's goal is on track thus far. Since the beginning of the year, it has gotten more than 32,000 orders for the Polestar 2 from 25 different nations. In addition, Polestar received an order from the world's largest car rental firm, Hertz, for 65,000 vehicles within next five years. According to Ingenlath, the contract is largely designed to give consumers the chance to test the company's EVs.