A Profit of N12.7 billion begins a comeback Journey in 2021 for the Nigerian Breweries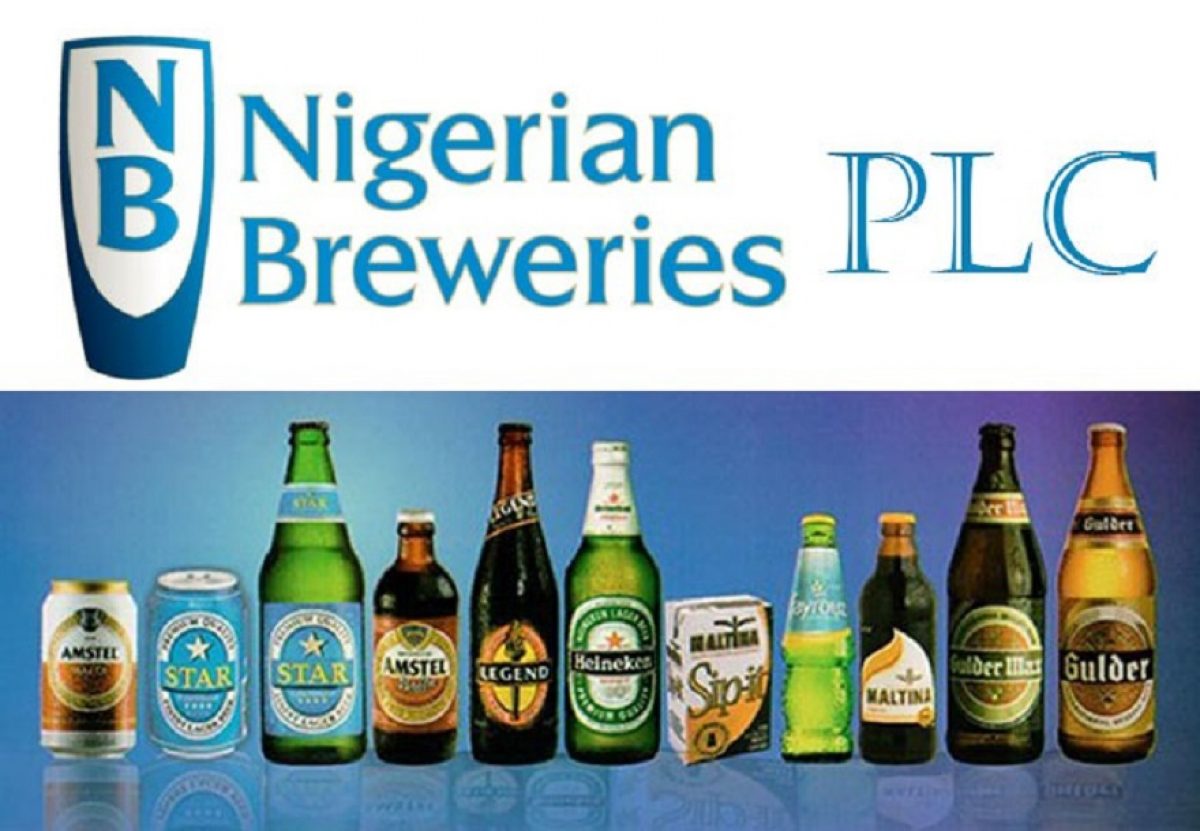 Nigerian Breweries Plc ended the year with a net profit of N12.7 billion, beginning off a long road to recovery following a three-year profit decline that peaked at N7.4 billion in 2020.

To return to the group's peak profit number of almost N43 billion recorded in 2013, the brewing company still has a long way to go on the earnings road. Despite a 54 percent profit decline the previous year, the corporation is off to a fantastic start in 2021, with a 72 percent return.
The downward trend began in 2018, when the company's closing profit of N19.4 billion, the lowest in ten years, dropped by 41%. In 2019, group profit fell by 17% to N16 billion, before plummeting in 2020 to the lowest level in 15 years.
A faster increase in sales revenue from 4% in 2020 to around 30% in 2021 is one of the stepping stones for the recovery. This indicates a revenue growth of nearly N100 billion for the year, bringing the company's turnover to a new high by the end of 2021.
This is a strong indicator that consumer spending on brewed products is improving after a long period of decline that has harmed the sector as a whole.
Nigerian Breweries ended the year with sales revenue of N337 billion, a decrease from the previous high of almost N344 billion set in 2017.
The line's income fell from N144 million in 2020 to N128 million in 2021, indicating that export sales remained restrained.
Another significant step forward for the organization this year is addressing a significant disparity between sales revenue and sales cost in naira. Over the three years of dropping profit, the cost of sales had been growing significantly ahead of sales revenue, which was a major profit-defeating element for Nigerian Breweries.
In 2020, against a moderate 4% increase in sales revenue, input costs increased by 14% to over N218 billion, consuming more than all of the increase in sales revenue, resulting in a decline in gross profit to N118.7 billion.
In 2021, the records were broken, with input costs increasing at a slower rate than sales revenue, increasing by 26.8% to N277 billion, compared to nearly 30% rise in sales revenue.
The company's gross profit increased by 35 percent to N160.4 billion in 2021 due to the controlled growth in input costs, which had dropped by 10% in 2020.
There is also a turnaround in other income, which went from a decline the previous year to significant growth of more than five and a half times to N4.6 billion at the end of the year.
Marketing/distribution costs, on the other hand, were unable to keep pace with sales income, rising 37.6% to nearly N97 billion at the end of the year. Administrative costs followed a similar pattern, increasing by 36.6 percent to almost N26 billion, outpacing turnover.
The company was able to withstand the cost increases and yet raise operating profit by a clear 40% to N41.5 billion at the end of the year, thanks to excellent income growth. This is a significant improvement over the 16% reduction in operating profit in the 2020 fiscal year.
The favorable developments that drove Nigerian Breweries' substantial profit recovery in 2021 were aided by a small decrease in net finance expenses to N17.8 billion. In 2020, the cost of finance increased by 51% to N18 billion, accounting for 61 percent of operational profit.
With a minor decrease in 2021 compared to a substantial increase in operating profit, net financing cost claimed a lower part of operating profit at around 43%.
The largest element affecting the company's profit performance this year was an increase in finance expenses from the previous year. In addition, the drop in 2021 is a big positive factor in the year's earnings recovery.
Nigerian Breweries' reliance on debt funding has decreased, with balance sheet borrowings falling from N91.5 billion in 2020 to N31.4 billion by the end of 2021.
With revenue growth and expense savings throughout the year, the ability to transform revenue into profit improved. In 2021, the net profit margin increased from 2.2 percent in 2020 to 2.9 percent. This is still one of the company's lowest margins in many years.
The company has declared a final cash dividend of N1.20 per share, up from a 40 kobo interim cash dividend given during the 2021 financial year.