$10 BILLION SET TO BE INVESTED IN INDIA BY GOOGLE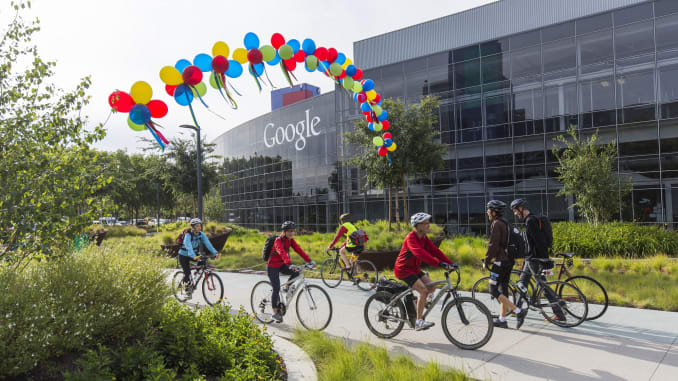 The chief executive of Google (GOOG), Sundar Pichai, on the 13th of July 2020 unveiled Google for India Digitization fund, a medium through which the company will be making investments in the country.

He was quoted to have said in his statement "We'll do this through a mix of equity investments, partnerships, and operational, infrastructure and ecosystem investments. This is a reflection of our confidence in the future of India and its digital economy,"
He added "India's digital journey is far from complete. There's still more work to do to make the internet affordable and useful for a billion Indians ... from improving voice input and computing for all of India's languages to inspiring and supporting a whole new generation of entrepreneurs.
Google has made it known that it plans to invest 10 Billion Dollars in India over the next five to seven years, this is part of the plan to ensure that the internet is both useful and affordable for a billion people.
This move by Google to invest in India will see them focus on four major areas, which include
- To enable affordable access and information for every Indian in their local language, be it Punjabi, Hindi, etc.
- To build new products and services that are highly relevant to India's unique needs.
- To empower and help businesses in India as they walk towards a digital transformation
- To leverage on Artificial Intelligence and technology for social good in various sectors like education, health, and agriculture.
With more than 500 million people in India, and over 450 million active smartphone users. Google has been able to identify the market in India as one with great potential. As it is already known that India happens to have a very large market base.
Such a large market is too big to ignore, as other companies like Facebook, Netflix, and Twitter have been able to also identify the opportunities in India and have moved to make investments over the last 15 years.
In April, it was reported that Facebook which ranks above Google and Amazon in India invested 5.7 billion dollars Reliance Jio Platforms, which happens to be the top telecom operator in India, this was to enable them to aid in digitizing 60 million mom and pop stores.
With China making moves to ban certain Chinese firms from the Indian market, it would seem like Google is taking advantage of the situation. Because in New Delhi, 59 apps developed by Chinese companies have been banned, with claims that they pose a threat to national security.
Apps that include TikTok from ByteDance, WeChat from Tencent, and UC Browser from Alibaba group. With such action taken against these Chinese companies, it is likely to ensure easy entry for Google as the competition seems to have reduced.
The electronics and information minister stated that Google was rising to the occasion by trying to invest a fairly substantial amount in India's digital transformation, and he was very happy that Google is recognizing India's digital innovation and the need to create further opportunities.
By partnering with local smartphone vendors, Google which kicked off operations in India in 2004, has been able to spread its reach, as it aids these vendors in the production and sale of low-cost mobile phones and gadgets that receive frequent and timely updates.