Ant Group aims to raise $34 billion in the world's biggest IPO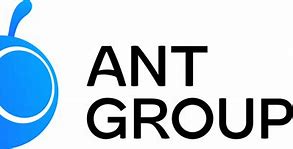 Chinese financial technology giant Ant Group is set to raise $34 billion public offering in what is said to be the world's biggest IPO.
The conglomerate's shares will trade in Hong Kong and Shanghai when it gets listed in the coming weeks. The company priced its shares around $10.30 per share, according to documents from the two exchanges released on Monday. At that price, the company's market cap will be approximately $310 billion, a market value comparable to JPMorgan Chase and higher than many large global banks.
The money raised from Ant's initial public offering would exceed that of e-commerce giant Alibaba, which raised $25 billion in IPO on the New York Stock Exchange, in 2014. It would also surpass Saudi Arabia's Aramco, which went public last year raising $25 billion in public offering.
The fintech group on Wednesday cleared the final regulatory requirements needed for its initial public offering (IPO). China Securities Regulatory Commission gave the Ant Group the go-ahead with its dual IPO, after the Hong Kong stock exchange, gave its approval for the offshore portion of the listing.
Alibaba founder Jack Ma, owns 33% of Ant Group. The group updated its IPO prospectus with information on how the shares will be structured. Ant Group said it will split its stock issuance across Shanghai and Hong Kong stock exchanges, equally. It will issue 1.67 billion shares to each exchange, amounting to 11% of its total outstanding shares post-IPO. The number of shares may likely increase if the overallotment option is exercised. It depends on demand.
Investors have agreed to buy 80% of the company's issued A shares on the Shanghai exchange. Alibaba will also buy 730 million A shares which will allow the e-commerce giant to maintain its 33% stake in Ant Group.
A person familiar with the Ant Group IPO told CNBC on Tuesday that the company will close its Hong Kong book building process earlier by a day due to high demand for its record IPO. The book-building will now close at 5 p.pm Hong Kong time on Wednesday, instead of Thursday at 5 p.m. as supposed.
The book-building period is a period when investors indicate their interests in an IPO, as well as submit the number of shares they want to subscribe to and the price. If demand is high, as in this case, the book can be closed early.
Ant Group's Hong Kong shares are slated to start trading on November 5, with expectations for the Shanghai portion at the same time.
For the first time in nine months, Ant Group released some updates on its financial figures. Monthly active users of Alipay increased from 711 million to 731 million in September, twice the number of U.S-based PayPal which has 346 million active users. Alipay offers millions of users diverse online and offline financial services including credit card, debit card, mutual fund, and insurance broker services.
The company's revenue increased to 118.19 billion yuan (up $17.73 billion), over a 42% year-on-year increase. In the prior year, Ant generated $2.7 billion in profit on revenue of $18 billion. The company also said it handled digital payments worth $17 trillion in mainland China during the period that ended June.