A look into one of Nigeria's biggest Banks, GTB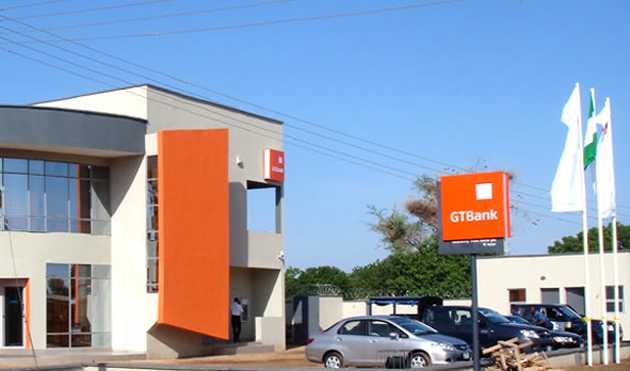 Global financial organization, Guaranty Trust Bank Limited (GTBank) offers a wide range of industry-leading financial products and services to people, companies, and private and public organizations across Africa and the United Kingdom. The Bank currently employs over 12,000 professionals, has total assets and shareholders' funds of $4.057 trillion and $661.1 billion, respectively, and is headquartered in Lagos, Nigeria, with subsidiaries in Cote D'Ivoire, Gambia, Ghana, Liberia, Kenya, Rwanda, Tanzania, Uganda, Sierra Leone, and the United Kingdom.
GTB works tirelessly to get the finest results for its clients and communities. Since its founding, the bank has been able to sustain continuous year-over-year growth in its client base and profitability thanks to its excellent service culture, effective management, world-class corporate governance standards, and penchant for innovation. GTB is also committed to supporting a variety of social responsibility initiatives that work to provide access to education, foster community development, support the arts, and preserve the environment.
By establishing trusting, mutually beneficial connections with its clients, stakeholders, and the communities where it does business, GTBank hopes to realize its mission of being a Platform for Enriching Lives. According to this vision, the bank strives to consistently develop ground-breaking concepts that provide consumers with benefits beyond banking, such as Habari, an integrated digital platform that links users to everything they want, from e-commerce to music, in an one location. With its ground-breaking digital lending product, Quick Credit, which provides people and small companies with quick, real-time access to loans anytime, anywhere, GTB is also redefining access to consumer credit.
Thanks to its strong service culture, effective management, world-class corporate governance standards, and bias for innovation, Guaranty Trust has maintained an uninterrupted streak of yearly growth since it began operations in February 1991 and has consistently taken the lead in advancing the digitization of financial services in Nigeria.
With the market leading Return on Equity and other important financial measures at the end of 2020, Guaranty Trust was the most profitable bank in Nigeria. Guaranty Trust Bank Plc was transformed into a financial holding company, Guaranty Trust Group Holding Company Plc (GTCo Plc), in April 2021. This move was made as part of the company's strategy to position itself for future growth and provide benefits other than banking to the individuals, communities, and businesses that rely on the value it provides.
What the new Holding Company could mean for GTB
The regulatory approval-in-principle (AIP) for Guaranty Trust Bank (GTBank) to restructure into a financial holding company (Holdco), which was later accepted by the bank's shareholders, was received in November 2020, and GTBank informed the Exchange of this. In the same year, the Nigerian Exchange informed the investing public that it had halted trading in GT Bank plc shares in anticipation of the bank's plan to delist from the NGX and list Guaranty Trust Holding Company Plc.
Banks or banking groups are permitted to keep their non-core banking operations under the HoldCo model, allowing them to transition into a non-operating HoldCo form.
Without interfering with its core banking operations, GT Bank intends to diversify into the payment service banking (PSB), asset management, and pension fund administration (PFA) industries.
The bank has said that by 2025, it expects to significantly increase value for holding company shareholders.
GTB Market Value
The market capitalization of Guaranty Trust Bank was $1.63 billion as of June 2022. According to research, this places Guaranty Trust Bank as the 3700th most valuable corporation in the world. The market capitalization, often known as market cap, is a measure of a firm's value that takes into account all of the outstanding shares of a publicly listed company.
GTB Awards & Recognitions
Guaranty Trust Bank Limited has won multiple prestigious awards for its innovative products and services, commitment to CSR, and top-notch governance practices. In 2019, World Finance Magazine named GTBank Nigeria's Best Retail Bank and Best Banking Group, while Euromoney named GTBank Best Bank in Africa and Best Bank in Nigeria. Guaranty Trust Bank Limited also won eight out of the twelve awards given to banks that have been at the forefront of advancing the digitalization of financial services in that same year, dominating the Central Bank of Nigeria's Electronic Payment Incentive Scheme (EPIS) Efficiency Awards for the third consecutive year.