Amazon Might Be The Next $1 Trillion Stock After Microsoft, Apple And Alphabet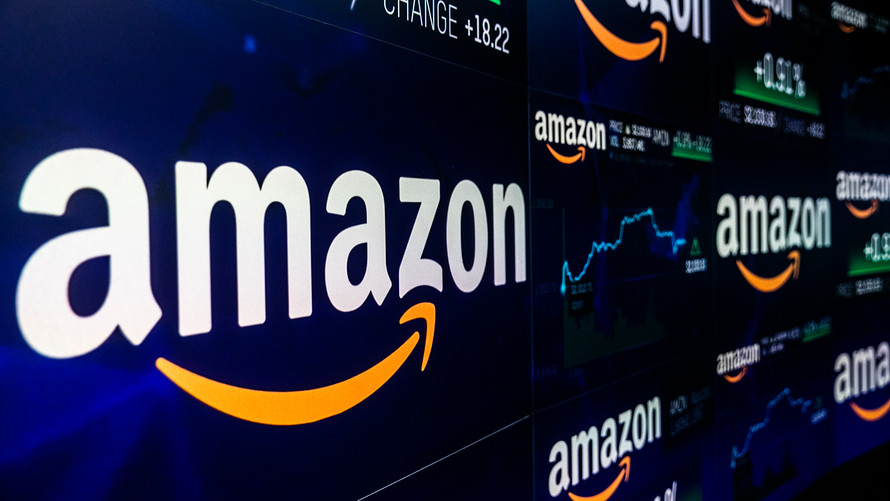 FANG Trillion Dollar Club



The trillion dollar league club is now reigning. Recently, three different stocks trading on the S&P 500 index joined the league of trillion dollar clubs. These stocks include Microsoft (MSFT), Apple (AAPL) and Alphabet (GOOGL).
Which stock will be next in line to join the league?
Well... analysts are predicting that Amazon.com (AMZN) will be the next trillion dollar stock. Currently, the e-commerce giant, Amazon.com is valued at $924.5 billion. Its Wednesday closing price was 1,887.46 -4.54 (-0.24%) per share.
In the next 12 months, analysts believe the share price of Amazon.com will hit $2,177.96 per share. This is a major forecast by the S&P Global Market Intelligence. The analysts say if the share price hits $2,177.96 per share, then the company would be valued at $1.1 trillion. This happening, would make Amazon the fourth S&P 500 stock to reach a $1 trillion value, after Microsoft, Apple and Alphabet.
On July 16, 2019, when the value of Amazon hit $995 billion, analysts called for the company to reach $1 trillion, however the shares faltered. Over the past year, shares of Amazon have been up by just 10.1%, while those of Apple, Microsoft and Alphabet are up by 105%, 58% and 35% respectively.
Stock Market Value
The market value of a stock is a measure used to determine the weight of individual stocks in index mutual funds and ETFs. It also determines how much many index funds are weighted toward specific sectors.
Currently, technology stocks in the SPY stock holds a weight of 23.8%, which is higher than any of the 11 S&P 500 sectors. Amazon holds 9.7% of the SPDR S&P 500 ETF Trust, making it the fourth behind technology, health care and finance stocks.
Shares of Microsoft, Apple, Alphabet and Amazon are so close to a trillion, with no competitor close to them. Facebook (FB) is not yet close to a million as it is valued at just $633, after its shares jumped to about $222 by 50%. Shares of Berkshire Hathaway and Visa are at $562.5 and $441.1 billion respectively.
Brief Overview of Amazon
Amazon.com, an American multinational company based in Seatle, focuses on e-comerce, digital streaming, cloud computing and artificial intelligence. It is currently considered as one of the big technology stocks, alongside Google, Apple and Facebook. The company was founded by Jeff Bezos in 1994 and he currently serves as CEO. The shares of Amazon.com are publicly traded on the Nasdaq composite and the S&P 500 Index.
Amazon's Future on the S&P 500
There are speculations that Amazon's revenue will hit $279.2 billion for 2019 fiscal year, yielding a top-line growth of about 20%. The 2019 results of Amazon are expected to be reported on the 30th of January. The bottom-line seems not to be impressive and analysts are calling on Amazon to make $20.67 a share on adjusted basis, up by just 2.6%
The 2019 third quarter report showed that Amazon earned $4.23 per share instead of the expected $4.62, which was down by 26%. This was its first quarterly decline in nine quarters and also the second-straight quarter Amazon fell short of analysts' earnings forecasts.
On July 11, 2019, Amazon hit a 52-week high and further had a failed downward breakout, going down by 7%.
For now, we are keeping our eyes to see if Amazon gets to that $1 trillion valuation.