Airline stocks plunge as the aviation sector struggles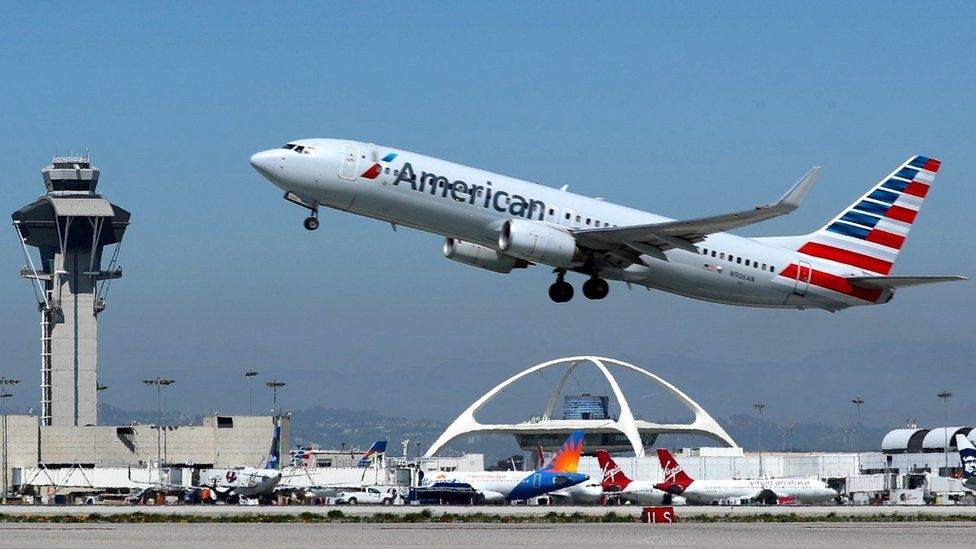 High travel demand during the Covid-19 pandemic, which lasted more than two years, has partly benefited airlines, with Delta, United, and American recently expecting a rebound to profitability. Travelers have been tolerating rising tickets, according to airline officials.
"If you've flown on a plane lately, planes are very full and plane tickets are very expensive," Federal Reserve Chairman Jerome Powell.
The airline industry has been hampered by a lack of supplies. Summer flight schedules have been reduced by Delta, JetBlue Airways, Spirit Airlines, Alaska Airlines, and others to allow for ordinary interruptions and, in certain cases, to address labor shortages.
According to persons familiar with the ongoing situation, airline CEOs will meet digitally with Transportation Secretary Pete Buttigieg Thursday Evening to examine how prepared they are following an increase in delayed and cancelled flights this year.
Investors are weighing the prospects of a recession and also how proactive the Federal Reserve will be in tamping down the steepest upsurge prices ever since early 1980s as the aviation sector's recent loss surpasses a broad market collapse.
On Thursday, American Airlines' stock fell 8.6%, reaching its lowest level since November 2020. Southwest Airlines' stock dropped 6% to almost a two-year low. Delta Air Lines and United Airlines both lost more than 7% of their value, while the NYSE Arca Airline Index, which monitors 18 airlines, fell more than 8%.
"The market is just reacting to anything that's cyclical, anything that's considered sensitive to the economy," said Savanthi Syth, airline equity analyst at Raymond James. "As frustrating as it is to watch the stocks ... we are going into this recession like we've never gone into one before."
In an attempt to keep inflation under control, the Federal Reserve raised interest rates by three-quarters of a percentage point on Wednesday, the largest rise since 1994.
Domestic airfare declined for the first time this year on Wednesday, according to fare-tracking website Hopper, with round-trip tickets costing $390, down from $410 in mid-May. This, it added, was in accordance with normal seasonal patterns.
Demand following the summer travel rush, when business travel normally kicks up, will be critical for airlines in the future. Business owners concerned about a recession and, in certain circumstances, announcing layoffs, may reduce travel plans.
According to FlightAware, well over 1,000 flights inside, into, or out of the United States were delayed as of Sunday morning, and over 700 flights had been canceled. On Sunday, the greatest flight delays and cancellations occurred at Hartsfield-Jackson Atlanta International Airport, John F. Kennedy International Airport in New York City, and Chicago O'Hare International Airport.
Several airline companies already have canceled flights for the summer period due to personnel shortages, particularly a pilot deficit, according to a report from the Dallas Morning News. Southwest Airlines, for example, has eliminated roughly 20,000 summer flights.