General Electric will spinoff into 3 companies in 2024 and this is what you should know about it
Posted on November 14, 2021
By admin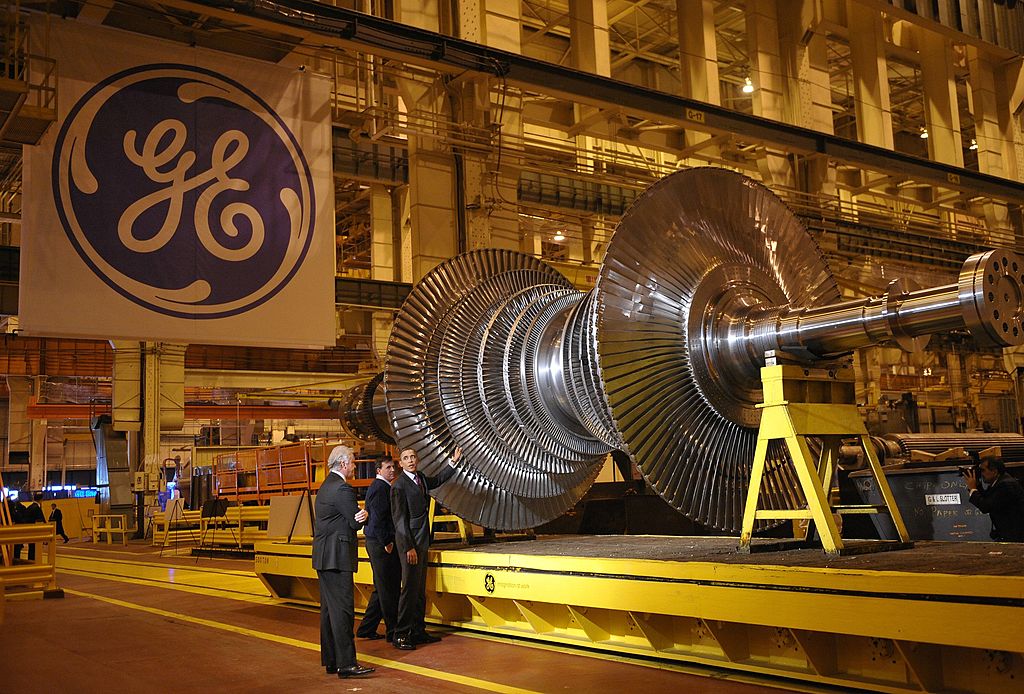 General Electric announced that the company is going to split into 3 companies and the split will happen in early 2024. GE is an industrial conglomerate pioneer and the company said on November 9th, 2021 that it will split into 3, and the plan will break up GE into 3 ways, its energy business, healthcare, and aviation division will all become a stand-alone publicly-traded company.
This means that GE spinoff will allow GE power, GE renewable energy, and GE digital to combine as a business, while the aviation and healthcare also stand alone as the company is anticipating a tax-free spin-off of this group in 2024.
The main company, GE will remain in the aviation business and it will also retain 19 percent in the healthcare group that will be spun off.
What you need to know about the GE stock split.
"Today is a defining moment for GE, and we are ready," said Chairman and CEO Larry Culp in a statement. "The momentum we have built puts us in a position of strength to take this exciting next step in GE's transformation and realize the full potential of each of our businesses."
"At GE we have always taken immense pride in our purpose of building a world that works. The world demands—and deserves—we bring our best to solve the biggest challenges in flight, healthcare, and energy," Culp said. "By creating three industry-leading, global public companies, each can benefit from greater focus, tailored capital allocation, and strategic flexibility to drive long-term growth and value for customers, investors, and employees. We are putting our technology expertise, leadership, and global reach to work to better serve our customers."
General Electric has acquired many businesses in the past and now it's time to spin them off and let some run alone as an individual businesses. The key thing here is that these businesses can be better off existing separately than as a group of businesses under one name as is under GE.
"GE's decision to spin off its energy-focused business marks a logical and necessary transition, one that will enable the new energy business to focus on expanding and transforming the energy market," said Andrew Dillon, an innovation fellow in the energy and utilities practice at West Monroe, a business/technology consultancy. Dillon told POWER, "With rapid escalation of importance of decarbonization, grid modernization, advanced energy markets and digital technologies, this decision increases GE's ability to increase its position relative to other major global energy players. This move is a clear indicator that a pure-play energy spin off is a forward-looking strategic move by GE."
"By creating three industry-leading, global public companies, each can benefit from greater focus, tailored capital allocation, and strategic flexibility to drive long-term growth and value," said Culp, who will lead the aviation-focused GE after the split. Scott Strazik, currently CEO for GE Power, will head the combined Renewable Energy, Power, and Digital business. Peter Arduini, the current CEO of GE Healthcare, will continue in that role.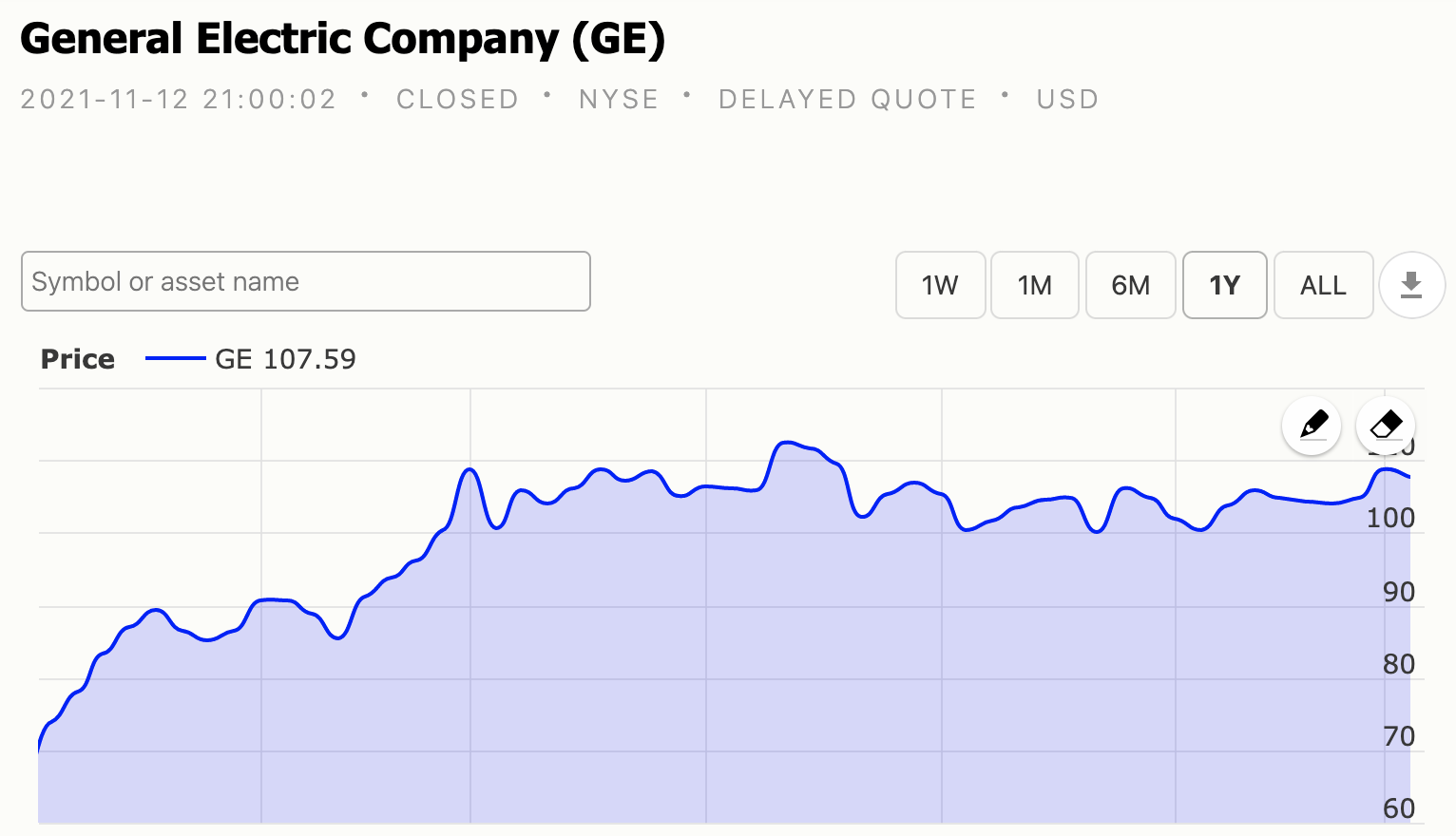 Said Strazik, "I am humbled, and energized to lead our combined GE Renewable Energy, GE Power, and GE Digital businesses moving forward. All one has to do is reflect on the days without power in Texas earlier this year to understand the importance of a resilient energy system … or look at the forest fires in Oregon, or floods in Germany this summer to know we need to accelerate our path to a more sustainable future."
A spinoff is a way for businesses to unlock value while creating a new business itself and make one a parent company while the other starts as a brand new business.
Here is how investors can make money from the stock spinoffs. The link below explains the basics of how to make money from a stock spinoff.
General Electric (GE) stock is selling for $107.59 per share. The stock has been down significantly from it 52 weeks high and the next few years may tell investors more about where the company is heading financially. 2021 was a decent year for general electric shareholders, the stock made them some money with 28.6 percent year-to-date performance and the upcoming spinoff is expected to be good news for investors.

General Electric GE Quarterly financials