Access and Sterling Bank Record Losses On The NSE As Other Banks Gain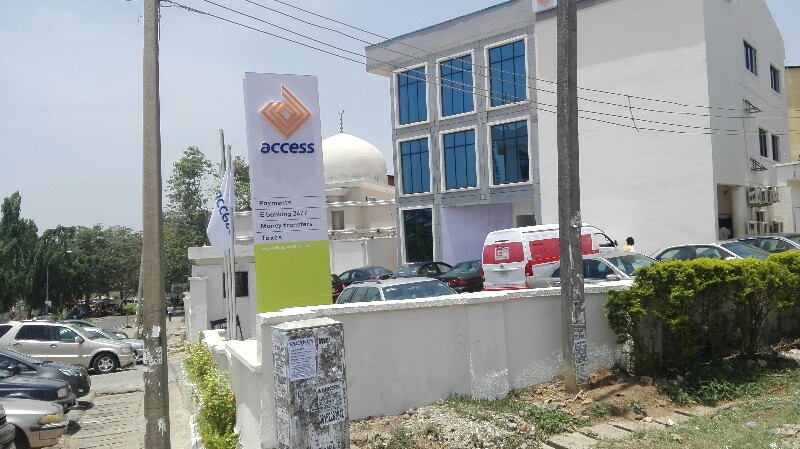 Nigerian Banks continued their winning streak on the stock market this week, as 7 banks on the NSE gained while only 2 recorded losses. Unfortunately, Access and Sterling were not on the list of gainers. Access bank recorded a loss of 0.60 percent, a position beneath its previous 1.22 percent profit, making the price of shares N8.30. Sterling Bank also reported a loss of 1.18 percent, placing share-price at N1.67.
Union Bank, on the other hand, remained in the position, 0.00 percent, in tandem with last week's market price of N5.30. 79.22 million shares traded and were valued at N419.83 million.
On the list of gainers, Jaiz and Ecobank were in leads, with Jaiz recording a profit about of 8.5 percent higher than the previous gains. The bank was driven upwards as profits sent share-prices to N0.64.
Following Jaiz was Ecobank who recorded 6 percent in profit compared to the 4.3 percent seen previously. At the close of Monday, its shares went from N4.95 to N5.30.
Other banks who gained on Monday include:
GTB, which is said to be the most favored stock among international investors, made a profit of 4.28 percent, sending its share-price at N32.90. It was also the most active as 230.37 million shares worth N7.8 billion.
Fidelity Bank came fourth with a profit of 3.45 percent as opposed or the 1.31 percent gotten in the previous trading session, putting its share-price at N2.4.
Next was Wema Bank, recording gains of 3.33 percent to keep its share-price at N0.62. It traded 51.94 million shares for N31.70 million.
The most valuable bank, Zenith Bank was part of the winners with gains of 0.23 percent, which took its healthy share-price to N22.05.
Other Stocks
Stocks from other sectors that performed well include business company Courtville, which was on top of the list with its share price jumping by 10 percent to close at N0.22kobo per share at the close of the market. Another is Linkage Assurance with its share price rising by 9.8 percent wrap up trading at N0.56 from N0.51 per share.
Companies that lost include Oando, which lost 6.06 percent to go from N3.1 to N3.3 per share. Insurance company Cornerstone lost 9.84 percent in share price and went from N0.61 to N0.55.
The Nigerian Stock Exchange Banking Index recorded a total gain of 2.06 percent to wrap the day higher than it began at 369.33 index points. The All- Share Index recorded a total gain of 0.71 percent settles at 39,493, surpassing Friday's 39,216.
Investors gained N145.02 billion on Monday, and the equity capitalization went from N20.51 trillion recorded on Friday to N20.66 trillion at the close of trading on Monday. 522 million shares worth about N10.7 billion were traded in 4,566 deals on Monday. This shows a significant increase from the 250.92 million shares which traded in 3,746 deals on Friday, with a total value of N2.79 billion.