Alcon Air – Novartis Unlocks The Cage And Alcon Has To Fend For Itself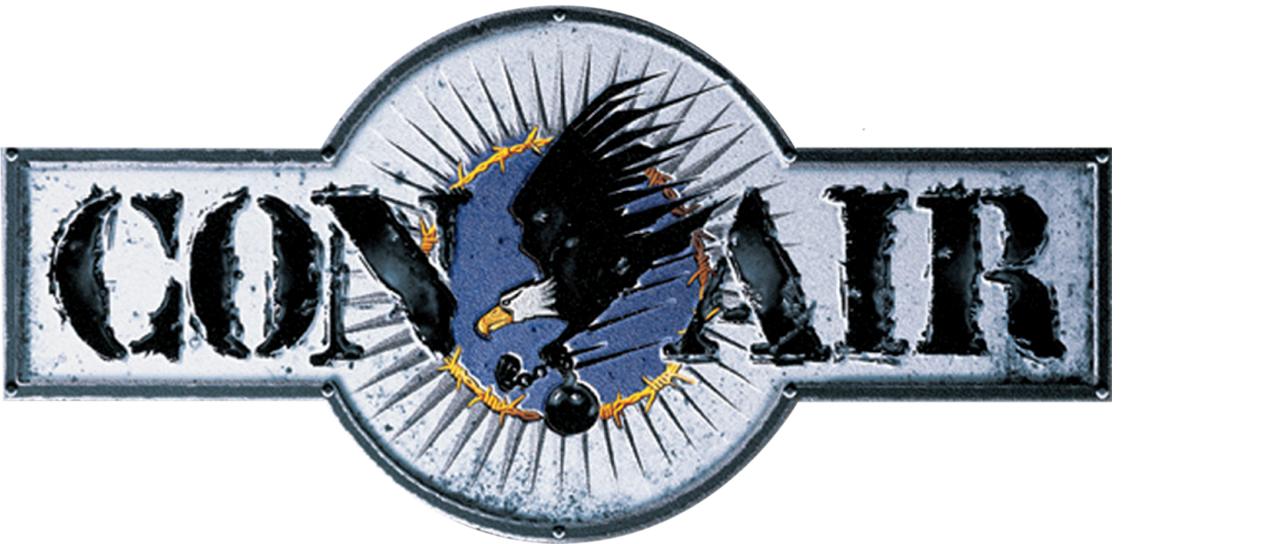 A cross-country flight transporting a motley collection of violent and dangerous criminals? What could possibly go wrong? Nothing, until they take over the plane mid-air. Good thing Nicholas Cage is there. Oh, wait, that's Con Air. Really, nothing to do with this morning's completion of the Alcon (ALC) spinofffrom Novartis (NVS), but it's making us giggle. Go watch the movie, it's so bad it's good.
Last night, Novartis distributed Alcon shares to shareholders, which began trading this morning. Shareholders received one share of Alcon stock for every five shares of Novartis stock held. So a shareholder who held 1000 shares of Novartis stock will still have those 1000 shares, and, in addition, will have 200 shares of Alcon stock.
Novartis issued a press release waxing rhapsodic about the opportunities it has now that it can fully focus on medicines.
The successful execution of the Alcon spin-off allows Novartis to fully focus its capital allocation and management attention on medicines. The spin-off gives Novartis a financial profile closer to its pharmaceutical industry peers, including higher group margins. As a focused medicines company, Novartis is well-positioned for sustained top- and bottom-line growth and plans to improve Innovative Medicines core margins into the mid-30s by 2022.

Vas Narasimhan, CEO of Novartis, said: "This is an incredibly exciting day for both Novartis and Alcon. Alcon has demonstrated consistent growth, and is coming to market from a position of strength. We wish them the very best for the future. At Novartis, we continue to reimagine ourselves as a leading medicines company powered by breakthrough medicines, data science and advanced therapy platforms. We are well positioned for the future and I am excited for our associates, our investors, and most importantly for patients."

Novartis has an industry-leading, catalyst-rich pipeline with 10 potential blockbuster launches expected in the next two years and an additional 20 potential blockbusters on the horizon. Of these potential blockbuster launches, four are planned in 2019, including brolucizumab (RTH258). RTH258 is part of the leading ophthalmology pharmaceuticals business retained by Novartis, with 2018 sales of USD 4.6 billion and a pipeline of potential novel treatments for presbyopia, dry eye and genetic diseases.

Novartis reiterated its disciplined shareholder focused approach to capital allocation, including its intention to continue paying a strong and growing annual dividend up from the CHF 2.85 per share paid in 2019, without adjustments for the Alcon spin-off. Share buybacks will continue to be part of the mix to create shareholder value, with USD 0.8 billion of an up to USD 5 billion commitment completed in 2018, and the remainder expected to be completed by the end of 2019.
Alcon management is equally excited about its own prospects
Alcon is the largest eye care device company in the world, with complementary businesses in Surgical and Vision Care. The company has a global presence in 74 countries and serves patients in more than 140, with fast-growing businesses in emerging markets. Alcon has the widest array of eye care offerings in the industry with products that can treat eye disorders at each stage of life.

"For more than 70 years, Alcon has been dedicated to helping people see brilliantly and now, as an independent company, we are pursuing even more opportunities to further that mission," said David Endicott, Chief Executive Officer of Alcon. "We are poised to achieve sustainable growth and create long-term shareholder value as a standalone company. We have a long history of industry firsts and, as a nimble medical device company, we are sharply focused on providing innovative products that meet the needs of our customers, patients and consumers."

Eye care is an approximately $23 billion a year market, growing at roughly 4 percent annually. Last year, Alcon had sales of $7.1 billion, including $4.0 billion in Surgical – up 7 percent from the prior year – and $3.1 billion in Vision Care – up 3 percent.

…

As an independent company, Alcon will have more focus and flexibility in pursuing its own growth strategy driven by rapid iterative innovation. The company will have a distinct investment identity with a more efficient capital structure that will allow it to expand markets, enter promising adjacencies and introduce new business models. These benefits, combined with Alcon's industry-leading customer relationships, favorably position the company to achieve sustainable growth.

…

Endicott continued: "Demand for eye care is growing significantly as our population ages and people spend more time in front of screens and mobile devices. As we mark this new chapter in the life of our company, all of us at Alcon are committed to addressing the growing consumer need for improved vision and eye health and to expanding access to quality eye care all around the world."
Alcon has been added to the benchmark Swiss Market Index (SMI), an index we had never heard of today, though it seems to be quite important in Switzerland. There is some thought that index buying may lead to some near-term gains. Barron's notes that though the company's value has declined under Novartis' management, steady investment has given the company a robust pipeline that may be a catalyst for future appreciation in the value of Alcon stock.
Disclosure: The author holds no position in any stock mentioned
This post was written by StockSpinoff.
Source : https://www.stockspinoffs.com/2019/04/09/alcon-air-novartis-unlocks-the-cage-and-alcon-has-to-fend-for-itself/