CureVac IPO Stands Out, Stock 3.5 times on the First Day of Trading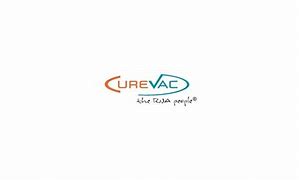 Germany-based biopharma company CureVac B.V. (CVAC) recently went public, selling nearly 13 million shares of its common stock at $16 a share. The company successfully raised approximately $213 in gross proceeds.
CureVac was founded with the goal of creating mRNA-mediated treatments for cancers and viral diseases such as COVID-19, and gene editing protein therapies.
The biopharma company's IPO will provide it with all the resources needed to advance the company's production of mRNA treatments, and potential treatment for the SARS-CoV-2 once it successfully completes its Phase 3 trials later in 2020.
On its first trading day, CureVac closed at $55.60 to 249%, a 3.5 multiplication from its initial IPO price of $16.00. The company has skyrocketed by 431% since its IPO on Friday.
Microsoft founder and billionaire Bill Gates is a major support for CureVac, as well as an investor. The company also has other big names backing it including Elon Musk's Tesla.
"CureVac also has another big name in its roster of partners: the firm is working on technology with Elon Musk's electric car giant Tesla," CNN Business reported. "The company has had a development and intellectual property agreement with Tesla since November 2015."
CureVac IPO Filling
The company stated in a regulatory filing that it will use the earnings from the IPO to fund research and development which will enable the company to expand its capabilities and fund the clinical development of its potential COVID-19 vaccine which is currently in Phase 3 trial.
In June, CureVac started its Phase 1 COVID-19 vaccine trial with non-infected human participants. It expects results in the fourth quarter of the year, according to the SEC filing. The company is also currently working on treatment for other infectious diseases such as cancers, tumors, and several others.
"Our vision is to revolutionize medicine and open new avenues for developing therapies by enabling the body to make its own drugs," the company stated in the filing.
About CureVac as a company
CureVac is a leading biopharma company in the field of messenger RNA (mRNA) biotechnology. The company has over 17 years of expertise in studying and developing messenger RNA for medical purposes, using it as a data carrier to stir up the human body to produce its own proteins to fight a wide range of diseases.