David Beckham-backed esports firm stock market debut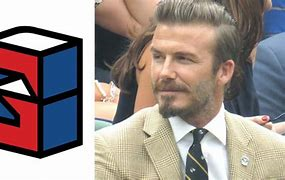 Guild Esports is an esports firm backed by David Beckham. It is the first of its kind to get listed on the London Stock Exchange. The firm's valuation is around £40 ($52 million).
In its initial public offering, Guild Esports raised £20 million. However, shares dropped about 7.63% on Friday. Prior to its stock market debut, the company had estimated an initial public offering of £20 (about $26 million), with a valuation of £50 million ($65 million).
The company said the public listing will help it "raise the public profile" and generate more funds for the "company's expansion and long-term growth." In its initial IPO announcement, Guild said roughly 40% of its shares will be made available through its listing.
Guild Esports is designed to accommodate a global esports team that can participate in competitions and win prizes, including cash. The firm hopes to create a platform where talented gamers can earn millions of cash rewards each year through competitions, sponsorship deals, events, and merchandise.
The esports firm says its "inaugural team" will debut this fall, and also enter competitions for several games including EA Sports FIFA, Rocket League, and Fortnite, among others.
Former soccer star, David Beckham who co-owns Inter Miami CF, a Major League Soccer team, also owns 4.78% of Guild. Toro Consulting, Blue Star Capital, and Pioneer Media Holdings own the rest of the esports firm.
"Throughout my career, I've been lucky enough to work with players at the top of their game, and I've seen firsthand the passion and dedication it takes to play at that level," said Beckham at the Guild launch event in June.
In his speech, Beckham further added that the same determination that lives with professional soccer players also lives with esports teams. "… at Guild we have a vision to set a new standard, supporting these players into the future." He said the esports firm is committed to "nurturing and encouraging" young talent through its "academy systems."
Guild Esports executive chairman Carleton Curtis said that a public listing will provide the company "with the cache, credibility and capital" to fulfill all it needs to become one of the global top 10 esports franchises in the space of three years.
Over the last decade, esports has become more lucrative as more and more talents get on board. The video gaming industry as a whole saw a surge amid the coronavirus as more people resulted to video games to keep themselves when the stay home orders went into effect.
On the global level, esports is valued at $1.1 billion, with estimations to grow 42% to $1.56 billion over the next three years, according to gaming analyst Newzoo.