Allen Media Broadcasting Purchases ABC Affiliate WJRT-TV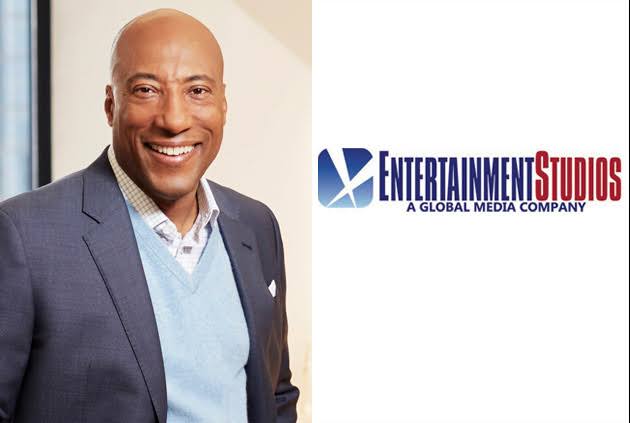 Byron Allen's Allen Media Broadcasting (also known as Allen Media) recently purchased ABC affiliate WJRT-TV in a deal worth $70 million.
Once the acquisition deal is closed, Allen Media will own and operate 24 local television stations in 20 locations, PR News reports. The company will also own and operate 12 television networks including The Weather Channel and Local Now, a free-streaming service. The deal is said to close in the third or fourth quarter of this year.
"We are delighted to win the process to add this wonderful local television station and its great employees to the fast-growing Allen Media Group family," said Byron Allen, Founder, CEO and Chairman of Allen Media in a release.
"Over the past year-and-a-half, we've invested close to $1 billion to acquire best-in-class, top-tier, broadcast network affiliates and we plan to invest approximately ten billion dollars to acquire more ABC, CBS, NBC, and FOX television stations over the next two years with the goal of being the largest broadcast television group in America."
The WJRT-TV leadership also expressed their joy in handing over the company to capable hands, adding that the company is excited to embark on a new journey. After seven years of ownership Gray's Executive Chairman and CEO Hilton H. Howell is certain that the media company will continue to thrive under its new leadership.
"The wonderful WJRT-TV staff has done an exemplary job serving the Flint-Saginaw community, and we are disappointed to lose them," Howell said. "Nevertheless we are excited that Byron Allen and his team will follow us as the next dedicated stewards of this fine television station."
In May, Gray and Allen Media Group announced that Allen Media Group will acquire 10 television stations – currently owned by Quincy Media, Inc. – worth $380 million.
About Allen Media Group/Entertainment Studios
Allen Media Group was founded in 1993 by Byron Allen, chairman and CEO of the media company. With headquarters in Los Angeles, Allen Media has offices in New York, Chicago, Atlanta, and Raleigh. The company owns 24 broadcast TV stations in the U.S. affiliated to ABC, NBC, CBS, and FOX. Its television networks serving nearly 180 million subscribers include The Weather Channel, Justice Central TV, Comedy TV, Cars TV, Recipe TV, TheGrio TV, Mydestination TV, among others.
About Gray Television
Gray Television is the largest owner of top-rated local TV stations and digital assets in the United States. It is headquartered in Atlanta and operates across major U.S. cities. The company is set to become the U.S.'s second-largest television broadcaster with TV stations serving 113 markets, reaching approximately 36 percent of US households. The media group also other businesses including video program production, marketing, and other digital businesses (Raycom Sports, RTM Studios, and Tupelo Honey).