Amazon's earning report sends the stock trading higher.
Posted on April 27, 2023
By admin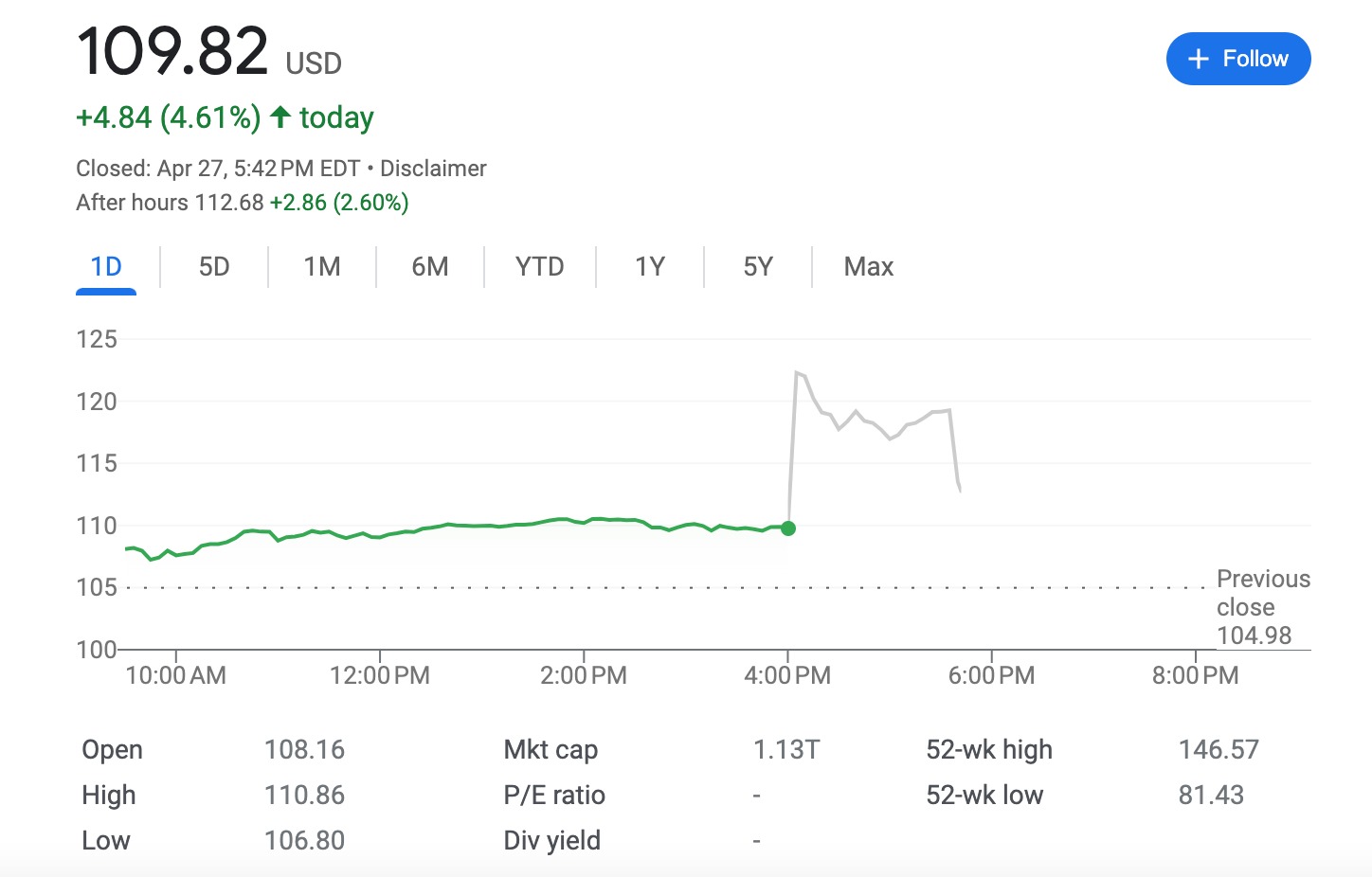 In extended trading on Thursday, Amazon saw an 8% increase in its shares following the release of its first-quarter earnings report. The report revealed that the e-retailer's revenue exceeded analysts' expectations, driven by strong performances in its advertising and cloud businesses. Amazon's profits were also higher than anticipated, indicating that the cost-cutting measures implemented by the company are starting to pay off.
The key figures from the earnings report were as follows: earnings per share of 31 cents, and revenue of $127.4 billion. Analysts surveyed by Refinitiv had expected revenue to be $124.5 billion. Other notable results from the quarter included Amazon Web Services generating $21.3 billion, surpassing the expected $21.22 billion according to StreetAccount, and advertising generating $9.5 billion, surpassing the expected $9.1 billion according to StreetAccount. It is unclear at this time if the reported earnings are comparable to the Refinitiv analyst estimate of 21 cents per share.
Looking ahead to the second quarter, Amazon anticipates revenue to be in the range of $127 billion to $133 billion. Analysts surveyed by Refinitiv had expected sales to be $129.8 billion.
"Our advertising business continues to deliver robust growth, largely due to our ongoing machine learning investments that help customers see relevant information when they engage with us, which in turn delivers unusually strong results for brands," CEO Andy Jassy said in the earnings statement.
Check out Amazon's current stock price as of today, so you can see how your stock is doing if you invest in it.