Apple's Stock Is On Its Way To $2 Trillion Value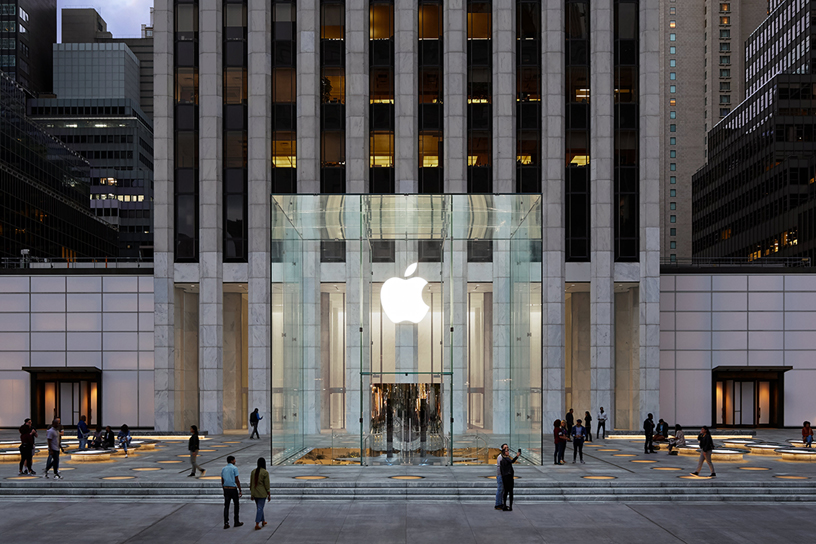 Apple Stock Valuation growing

Analysts raised price to $350

Apple service and produce revenue performance


Investment bank, Wedbush has said that the market value of Apple could reach $2 trillion by the end of 2021. A technical analyst at Wedbush, Dan Ives in a report on Monday (Jan. 20) said, "Given the tailwind of 5G in the next few years and the development momentum of Apple's service industry, by the end of 2021, Apple (AAPL) is expected to be the first company with a market value of more than $2 trillion."
Dan Ives is one of the biggest bulls for Apple shares on Wall Street. He raised Apple's shares 12-month price target to $350 and he believes that Apple's stock price will reach $400 by the end of 2020. This figure is more than 30% up from the closing price of $316.96 on Monday. The stock price of Apple has surged 86% in 2019 and is up 8% so far this year. It is currently pushing the market cap to a record $1.4 trillion.
The analyst further said that 2019 is just the beginning of the "transition 5G supercycle", and the market demand for iPhone 11 is stronger than expected, and also predicts that Apple's service business sales will reach $500 billion to $650 billion.
Furthermore, analysts at UBS on Tuesday (Jan. 21) raised Apple's target price from $280 to $355, citing that "the outlook for the iPhone is more optimistic." DA. Davidson also raised Apple's target price to $375 on Monday. The latest survey by UBS on smartphones showed that more than 20% of respondents believe that 5G is a positive factor and that the willingness to purchase iPhones in different regions is also increasing. This has made UBS to predict that by the fiscal year 2020, iPhone sales will reach $196 million, a year-on-year increase of 5%.
Apple's Business Segments That Contributes To Its Revenue
Apple Products
Apple has several smart products that has contributed to its yearly revenue. The company's hardware products include the iPhone smartphone, the iPad tablet computer, theMac personal computer, the iPod portable media player, the Apple Watch smartwatch, the Apple TV digital media player, the AirPods wireless earbuds and the HomePd smart speaker. Apple's software includes the macOS, IOSiPadOS, watchOS, and tvOS operating system, iTunes media player, Safari web browser, the Shazam acoustic fingerprint utility, iLife and iWork creativity and productivity suites and other professional applications like Final Cut Pro, Logic Pro and Xcode. Apple's online services include the iTunes Store, the iOS App Store, Mac App Store, Apple Music, Aple TV+, iMessage and iCloud.
Apple Shares
Shares of Apple are traded publicly on the Nasdaq composite index with the ticker symbol -AAPL. The shares have performed excellently in the stock market over time. The stock price of Apple surged 86% in 2019 and since the beginning of the year (2020) till now, it is up by 8%. Currently, several analysts have increased their price target for Apple as the shares are excepted to perform exceptionally this year. Currently Apple's shares are trading at $316.57.
Apple cloud business
From information on its website, iCloud is built into every Apple device. This means that all photos, files, notes, and more, are safe, up to date, and available for an individual wherever they may be. iCloud works automatically, so all that the user has to do is to keep doing what they enjoy. Every user gets 5GB of free iCloud storage to start, and it's easy to add more at any time. With iCloud Photos, you can browse, search, and share all the photos and videos from any of your devices, no matter when they were taken. iCloud allows it users to save space on their devices as the original, full‑resolution photos taken are automatically uploaded to iCloud. There is always a lightweight version of every photo on your device, and you can download the originals whenever you need them. The Shared Albums feature on iCloud lets you create albums for trips, events, or whatever you want and at the same time, choosing the friends and family members who can see, comment, and add their own photos and videos. The files kept safe in the iCloud Drive are easy to get to, no matter which device is being used. All files can be accessed from the Files app on iOS, the Finder on Mac, File Explorer for Windows PCs, or iCloud.com.
Apple Pay
Apple's Apple Pay is a mobile payment and digital wallet service that allows users to make payments in person, in iOS apps and on the web. Several Apple products supports the Apple Pay and they include the iPhone, Apple Watch, iPad and Mac. Apple Pay has the ability to digitize, replace a debit/credit card chip and PIN transactions at a contactless capable 'point of sale' terminal, without requiring any Apple Pay-specific contactless payment terminals. It works in a similar way to contactless payments, with the addition of a two-factor authentication via Touch ID, Face ID, PIN or passcode. The Apple devices communicate wirelessly with the point of sale systems by using near field communication with an embedded secure element to securely store payment data and perform cryptographic functions, and Apple's Touch ID and Face ID for biometric authentication.
Apple Pay was first launched in the United States and is currently available in the U.K. Canada, Australia, Brazil, U.A.E., Saudi Arabia, Russia, China, New Zealand and others, as well as all countries in the European Economic Area.
International payment schemes are supported by Apple Pay and they include American Express, Visa, Mastercard and Discover. It also supports specific country payment schemes like China's UnionPay, Japan's JCB, France's Cartes Bancaires, Australia's eftpos and Saudi Arabia's mada. Banks that support the use of Apple Pay vary with region. Apple Pay can also be used on some public transport networks through debit/credit cards or travel cards.
Apple Credit Card
The Apple Credit Card is a new kind of credit card created by Apple and designed to help customers lead a healthier financial life. The Apple Card is built into the Apple Wallet app on iPhone and offers customers a familiar experience with Apple Pay and the ability to manage their card right on iPhone. Apple Card has transformed the entire credit card experience by simplifying the application process, eliminating fees, encouraging customers to pay less interest and providing a new level of privacy and security. Apple Card also offers a clearer and more compelling rewards program than other credit cards with Daily Cash, which gives back a percentage of every purchase as cash on customers' Apple Cash card each day.
Over time these Apple segments have attracted high usage. With the high demand for iPhone 11 and the expected launch of iPhone 12 and the large number of preorders, investors are positive that Apple's shares will get to a $2 trillion value by the end of 2021.