Bank Of America Says The Market Is Primed For A Melt-Up In Q1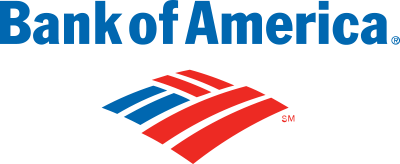 As the year comes to an end and we step into a new decade, the Bank Of America Corp. has said that financial markets are set for a risk asset melt-up in the first quarter of this new decade.
A melt-up is a dramatic and unexpected improvement in the investment performance of a class of an asset, which is partly driven by a rush of investors who do not want to miss out on its rise, rather than by fundamental improvements in the economy. The profits created by melt-up are considered to be unreliable indications of the direction the market is ultimately headed. According to some reviews, melt-ups often precedes meltdowns.
Several strategists including Michael Hartnett in a note to investors said that as the Brexit and trade war risks recede, as well as the Federal Reserve and European Central Bank continuously adding liquidity, the outlook for the 2020 is likely very bullish. They said, "we continue to expect returns to be front loaded in 2020. Positioning is turning bullish and Decembers global fund manager survey on Tuesday should confirm the sentiment."
Analysts expect the S&P 500 index to increase by 5.2% after the close of Friday's stock market to reach about 3,333 by March 3. They also expect treasury yield to hit 2.2% by February 2020, which is an increase of 36 basis points.
Following the agreement of the United States and China to a first-phase deal on Friday as well as the United Kingdom Conservative party winning a majority and clearing a path for the country to exit the European Union, global stocks climbed to record highs. Today, stocks and equity in Asia were mixed as they climbed in Europe.
Chief Strategist at Principal Global Investors in London, Seema Shah, said "Some of these geopolitical risks seem like they are somewhat resolved, but they are only on hiatus. While a rally should ensue in a short term, investors should take a defensive stance in their asset allocation."
A survey by Bloomberg showed that after receiving support from 'better than expected' activity data from China, the MSCI Asia Pacific fell 0.1%. The STOXX Europe 600 index rose as far as 1.1% to reach an intraday record high ahead of an unexpected decline in German manufacturing data.
Head of Market Strategy at BNY Mellon, Daniel Tenengauzer, wrote in a note saying, " Following conference calls with investors in Asia EMEA and America as well as meeting with investors in the United State and Canada, we conclude that investors are not interested in adopting a strong bias in any direction."
According to historical review, financial analysts saw the 'run-up' in the stock market at the beginning of 2010 as a possible 'melt-up' because the unemployment rate was on the increase, commercial and residential real estate values also suffered and retail stock investors continued to pull their cash out of the stock market. Another example of economic 'melt up' is the Great Depression of 1929-1932.