Berkshire Hathaway class A shares hit an all-time closing high of half a million dollars
Posted on March 17, 2022
By Glory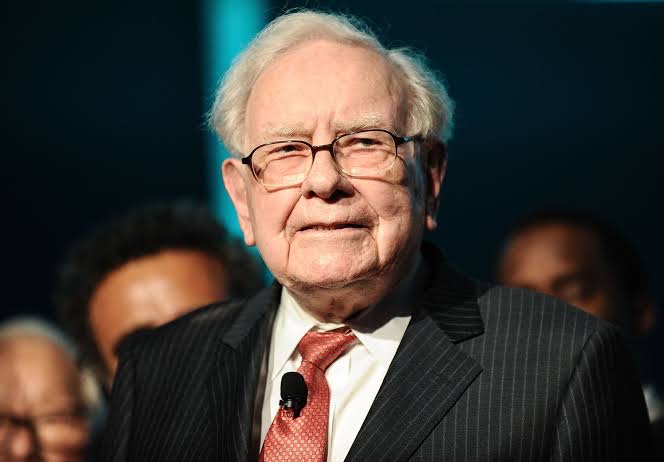 The class A shares rose 1.3 percent on Wednesday, closing at $504,400, but as of today, a BRK.A stock is selling for $518,438, their first close above the half-million-dollar mark. The Omaha-based company's stock has gained more than 11 percent this year, outpacing the overall market, while the S-and-P-500 has returned 7.44 year-to-date (March 2022).

Berkshire Hathaway's Class A shares were the company's initial issue, and they quickly grew in value to be one of the most valuable single equities on Wall Street. Buffett has stated that he will never divide Class A shares because he reckons that the high share price will attract and keep more long-term investors.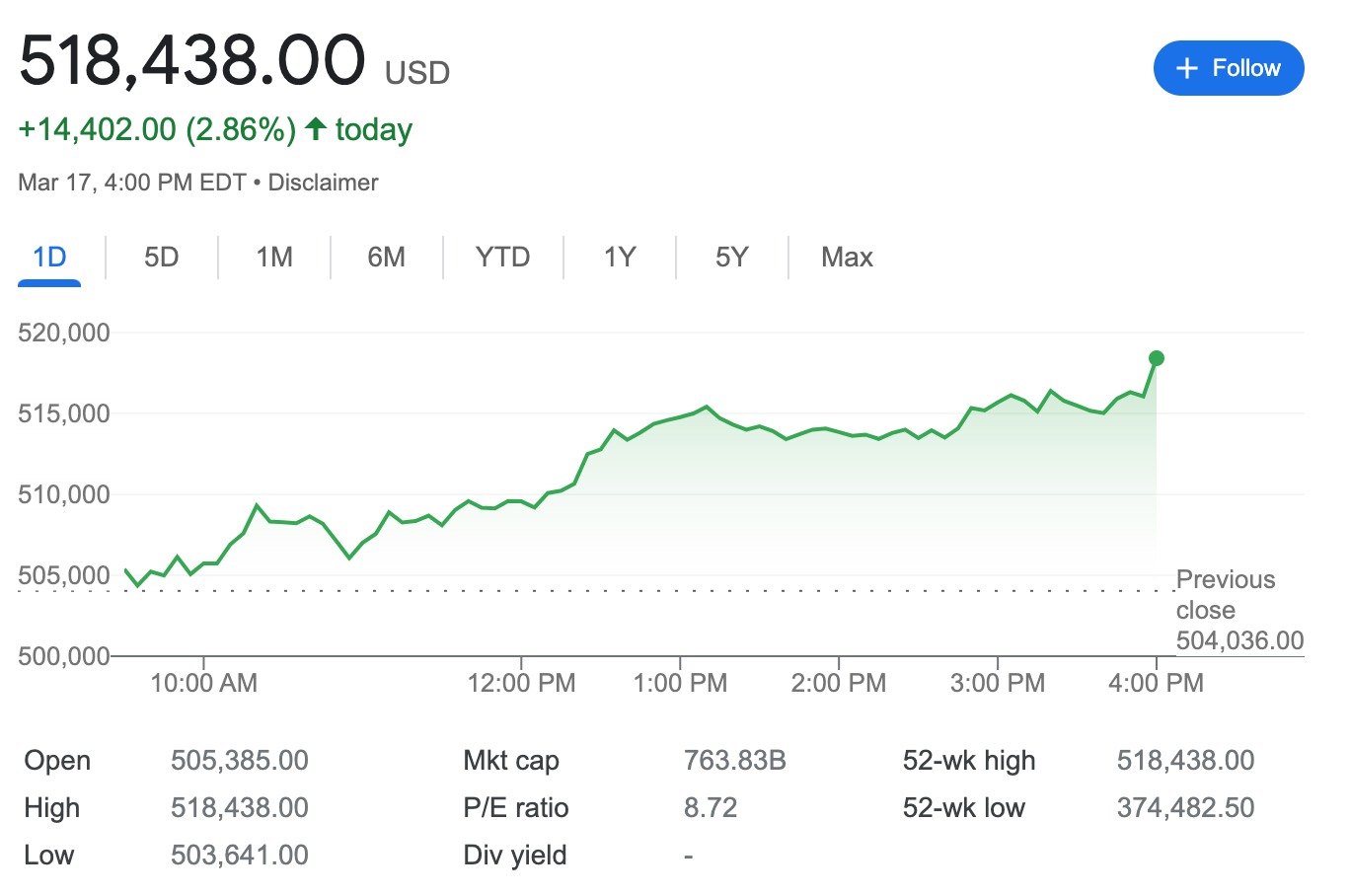 "I think a rotation into value names, coupled with Berkshire's exposure to the energy and utility space ... and investors' enthusiasm for Berkshire's aggressive share buybacks drove the shares' performance," said Cathy Seifert, a Berkshire analyst at CFRA Research.
Berkshire's market valuation surpassed $730 billion, overtaking tech forerunner Meta Platforms in valuation and becoming the only non-tech company among the top ten most valuable public firms in the United States.
Nonetheless, in 1996, Berkshire released convertible Class B shares for one-thirtieth of the price of Class A shares, meeting demands for a less expensive choice among small investors. Investors can buy a part of the company directly rather than acquiring a fraction of a share via unit trust funds or mutual funds thanks to the cheap share class.
Berkshire Hathaway's Class B shares closed at $336.11 on Wednesday, up 12 percent this year.
In the fourth quarter, the company's operating income — which includes income from the conglomerate's various sectors, such as insurance, railroads, and utilities — increased 45 percent year over year as firms continued to recover from the global economic slowdown.
However, Berkshire Hathaway has bolstered the stock by buying back a whopping $27 billion of its shares in 2021, as the "Oracle of Omaha" has struggled to find new prospects. The company hasn't made any major acquisitions in recent years, so it's been buying back its own stock with its vast cash reserves.
Berkshire stock and company has performed well in the past, here is the record of Berkshire's annual record for the past few years.
Overall Gain – 1964-2021, 3,641,613% in market value and 30,209% cumulative return year over year.

Warren Buffet's led Berkshire Hathaway has performed better than the S&P 500 in the past and it continues to do so. The average return has been impressive and BRK.A and BRK.B investors enjoy good returns on their investment.
Funsho Oke and Glory worked on this post together.