Bitcoin Declines Amid Coronavirus Fears, Questioning its "Store of Wealth" Theory
Posted on February 26, 2020
By Lucia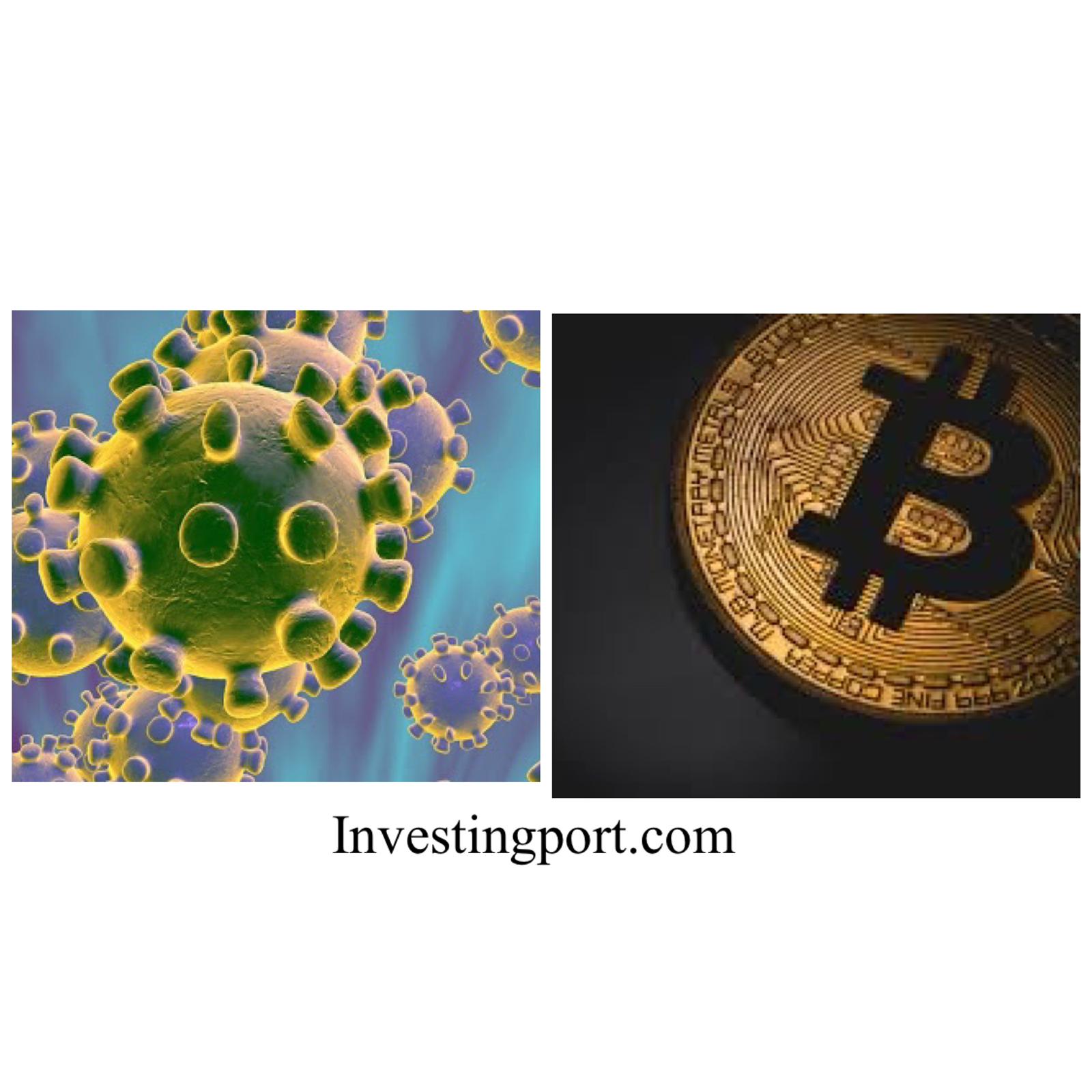 BITCOIN
Since the beginning of the week, the stock market experienced steep declines as share prices dropped. The decline was triggered by the rapid spread of the deadly coronavirus to about 38 countries including Italy, Iran, South Korea, and Switzerland. The Dow Jones Industrial Average fell by over 1000 points in Monday's trading and further fell 800 more points. This 1800 points decline is the worst that has happened since 2018.
Bitcoin and other cryptocurrencies like Ethereum and Bitcoin Cash, seem not to be left out of this decline wave currently hitting the securities market. The cryptocurrency market also experienced large sell-offs, bring the market to a bearish state. This brutal decline has also questioned the popular concept of cryptocurrencies serving as a store of value (otherwise a safe haven) of an asset during periods of economic instability and uncertainty as well as market volatility. It also questions its wealth preserving ability.
With the of decline, at mid-day on Monday, the price of bitcoin (BTC) was down by over 3%, Ethereum (ETH) declined by 3%, Ripple (XRP) was down by 5%, while bitcoin cash (BCH) had the highest decline of about 7%. The trend continued till the end of the day with the cryptocurrencies seeing a red. Similarly, on Tuesday, the coins declined further, with bitcoin declining by more than 3%, while Ethereum, Ripples XRP and bitcoin cash (BCH) were down by about 6%.
While cryptocurrencies oil and stocks fell on Monday and Tuesday, the price of Gold is still up.
Cryptocurrency enthusiasts have argued that this two-day decline does not alter the theoretical wealth-preserving ability of bitcoin and that in the long-term, the coins have shown that they are a major store of value. Since the beginning of the year, the decline of Monday and Tuesday notwithstanding, bitcoin has been up by 34% and also up by about 640% since 2017.
According to Yahoo Finance, "The coronavirus is exactly the kind of health crisis that should, in theory, boost the value of bitcoin and cryptocurrencies. In the past, bitcoin has risen during bank crises in countries like Greece, a sign that people without access to the banking system do see it as an alternative option."
In the last six months, China has been a major driving force of the cryptocurrency market, following Xi Jinping's aim of China developing a state-back cryptocurrency.
Bitcoin news site, The Block's Frank Chapparo said, "This is still a very nascent, volatile asset class. If I'm an investor and I want predictability in my portfolio, I'm not going to be outsized allocating to bitcoin and other digital assets. Now, that doesn't mean that this narrative of bitcoin being a hedge against global economic insecurity or political insecurity [is wrong]. That's still something that could play out over the next ten, fifteen, twenty years."
Well, we will be watching to see how the coins will perform for the rest of the week.