CoinBase shares jump as the company partners with BlackRock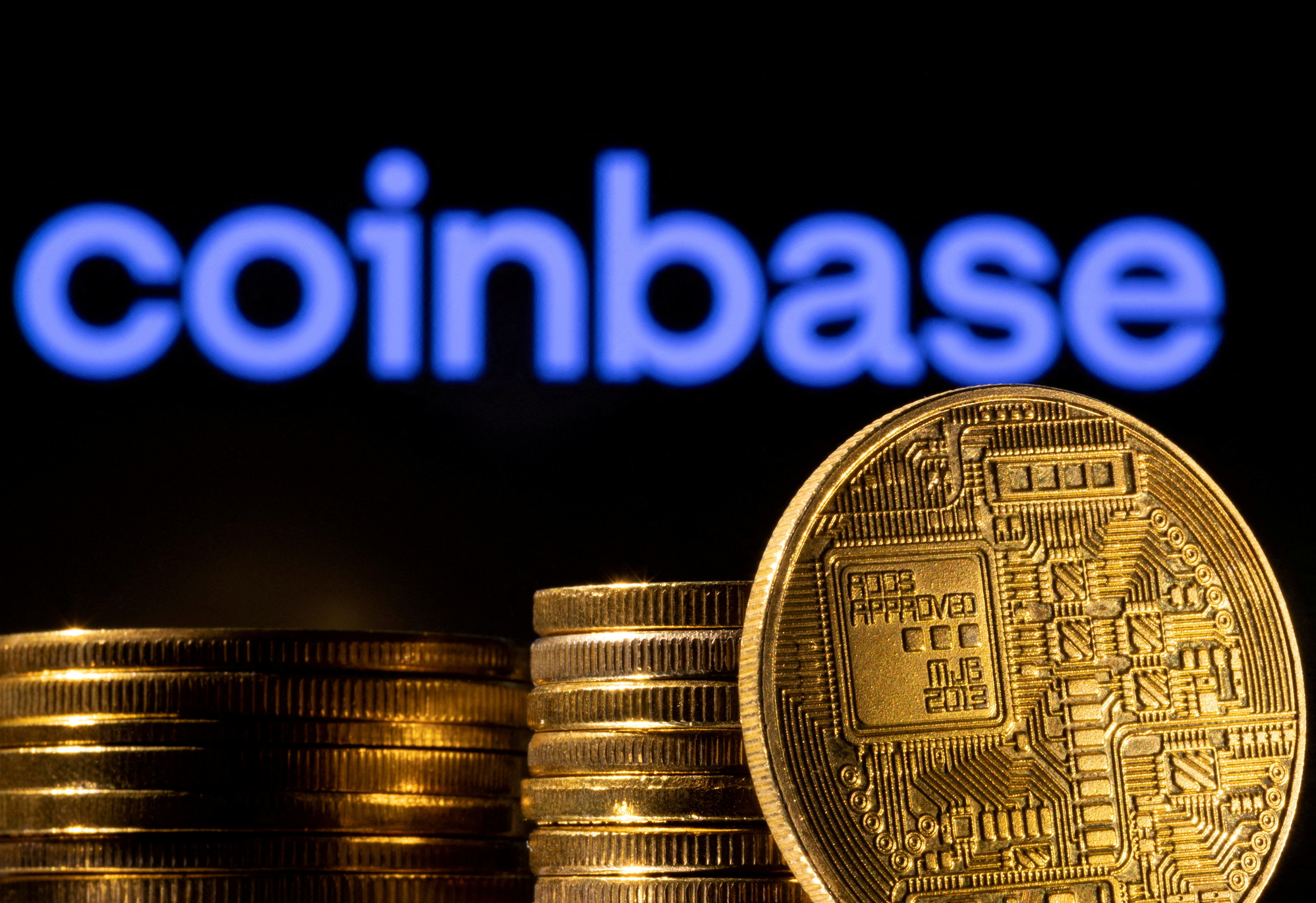 Coinbase's stock shot up on Thursday after it announced a collaboration with BlackRock that will allow the cryptocurrency exchange's clients to purchase bitcoin.
Shares of Coinbase last increased by 25.2% after increasing by as much as 40% earlier in the day.
They increased by as much as 40% earlier in the day.
Clients of Aladdin, BlackRock's portfolio management service for institutional investors, will have access to the services in the company's Prime offering, as announced on the company's blog.
"Our institutional clients are increasingly interested in gaining exposure to digital asset markets and are focused on how to efficiently manage the operational lifecycle of these assets," Joseph Chalom, global head of strategic ecosystem partnerships at BlackRock, said in a statement.
Trading, custody, prime brokerage, and reporting features for cryptocurrencies will be offered by Coinbase. With more than $8 trillion in assets under management, BlackRock is the largest asset manager globally.
Analysts are unsure of why Coinbase stock has been surging recently. The stock increased by 20% on Wednesday. By the end of trading, Coinbase shares were down by roughly 70% for the year.
According to alternative data firm Quiver Quantitative, the ticker COIN also overtook GameStop's prominence in the internet forum on Thursday as one of the most discussed platforms on Reddit's WallStreetBets.
This enthusiasm serves as a light in the dark for the cryptocurrency industry. The sector has had numerous breaches and compromises, including the recent attacks on Solana and Nomad. Additionally, cryptocurrency has suffered from the general sell-off in riskier investments.
Many investors believe that institutional acceptance is essential to advancing the development, constancy, and price of bitcoin as well as maybe the larger crypto market.
For BlackRock the development represents a significant turnabout. The asset management company has since made modest strides toward web3, now offering bitcoin futures trading. BlackRock has been researching "digital currencies, stablecoins and the underlying technologies" to examine how the company may serve its clients better.
According to the firm, 13,000 institutional clients currently use Coinbase Prime's toolset. When more cryptocurrencies outside bitcoin will be added to the platform is still up in the air according to the companies.
The recent unexpected increase in the share price of Coinbase may have been caused by investors who bet against the stock scurrying to close off their short bets, or a "short squeeze." According to FactSet, more than 22% of Coinbase's publicly traded shares are being sold short. Since the stock has increased in value, these investors must now buy it back to make up their losses, which helps to boost the gains.