Dangote Cement " We want to make DANGCEM shareholders happy"
Posted on April 14, 2023
By admin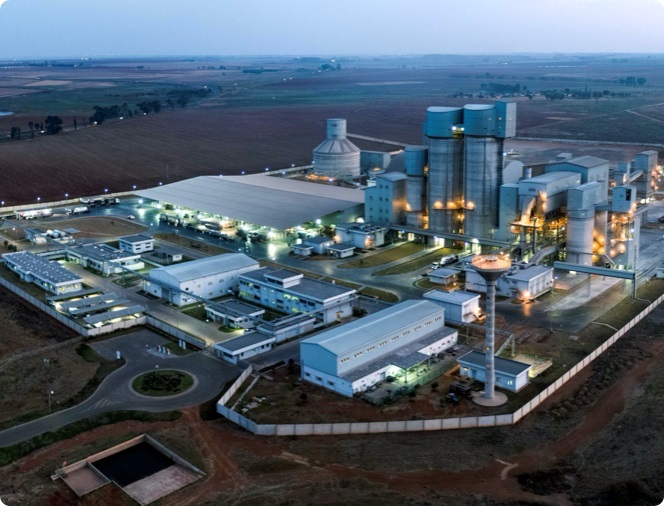 Dangote Cement board said they want to make investors happy and this also means that they may return value and profits to those who own Dangote Cement stocks. The value or reward can come in two ways:
1. Stock price value increase
2. Pay higher dividends.
Dangote brand is a very strong brand in Nigeria and the company controls a huge market share all around Africa. Dangote Cement's stock price is N265 as of today April 13, 2023, and the stock symbol is DANGCEM. The stock is down -7.18% for the last year.
Things to keep in mind:
Annual div (ADY)

20.00
NGN

Annual div yield (ADY)

7.69%

Div ex-date

Mar 31 2023

Div pay-date

Apr 14 2023
Chairman of Dangote Cement Plc, Aliko Dangote, has reaffirmed the company's commitment to profitability and growth through strategic innovation. At the 14th Annual General Meeting (AGM) held in Lagos, Dangote expressed confidence in the company's future prospects and outlined plans to maintain its position as a leading cement producer in Africa.
Dangote Cement is a multinational cement manufacturer, with operations in several African countries, including Nigeria, Ethiopia, Tanzania, South Africa, and Zambia. The company has a market capitalization of over $11 billion and is listed on both the Nigerian Stock Exchange and the London Stock Exchange.
During the AGM, Dangote emphasized the importance of innovation in driving growth and profitability. He noted that the company's success over the years has been built on a culture of continuous improvement and a commitment to delivering high-quality products to its customers.
Dangote also spoke about the company's efforts to make a positive impact on the communities in which it operates. He highlighted the company's Corporate Social Responsibility (CSR) initiatives, which include investments in education, health, and infrastructure development.
The Chairman's assurance to shareholders and other stakeholders of the company's continued profitability and growth through strategic innovation comes at a time when the global economy is facing unprecedented challenges. Despite the challenging business environment, Dangote Cement has continued to record impressive financial performance, with revenue of over $2.6 billion in 2020.
Aliko Dangote's remarks at the AGM underscore the company's commitment to delivering value to shareholders and other stakeholders through continuous innovation, high-quality products, and responsible corporate citizenship. With its strong financial position and leadership position in the cement industry, Dangote Cement is poised to continue driving growth and making a positive impact on the African continent.
He stated: "We will continue to make sure that we keep our shareholders happy, not only the shareholders but all our other stakeholders… Our strategy remains steadfast, focused on organic growth in Nigeria and Pan-Africa while ensuring that Africa's regional integration becomes a reality. We will continue to contribute to improving regional trade within Africa by building plants across West and Central Africa, guided by our vision of making the region cement and clinker self-sufficient. In addition, we aim to deliver higher returns and value to our shareholders."
"In addition, we achieved giant strides in transitioning to cleaner energy, with our cost containment initiative propelling the use of Alternative Fuel (AF) to replace more expensive fossil fuels, such as coal and gas. We also increased the use of Compressed Natural Gas (CNG) for our trucks due to the rising diesel cost environment.
These efforts have helped us reduce our cost base and enhanced our flexibility, enabling the Company to respond more effectively to changes in the market. As a result, we recorded revenue and EBITDA growth of 17.0 percent and 3.5 percent from the prior year respectively, albeit under unprecedented inflationary pressure. We also achieved a profit after tax of ₦382.3 billion, up 4.9 percent compared to 2021."