Here are some cheap stocks to buy now
Posted on April 07, 2022
By Glory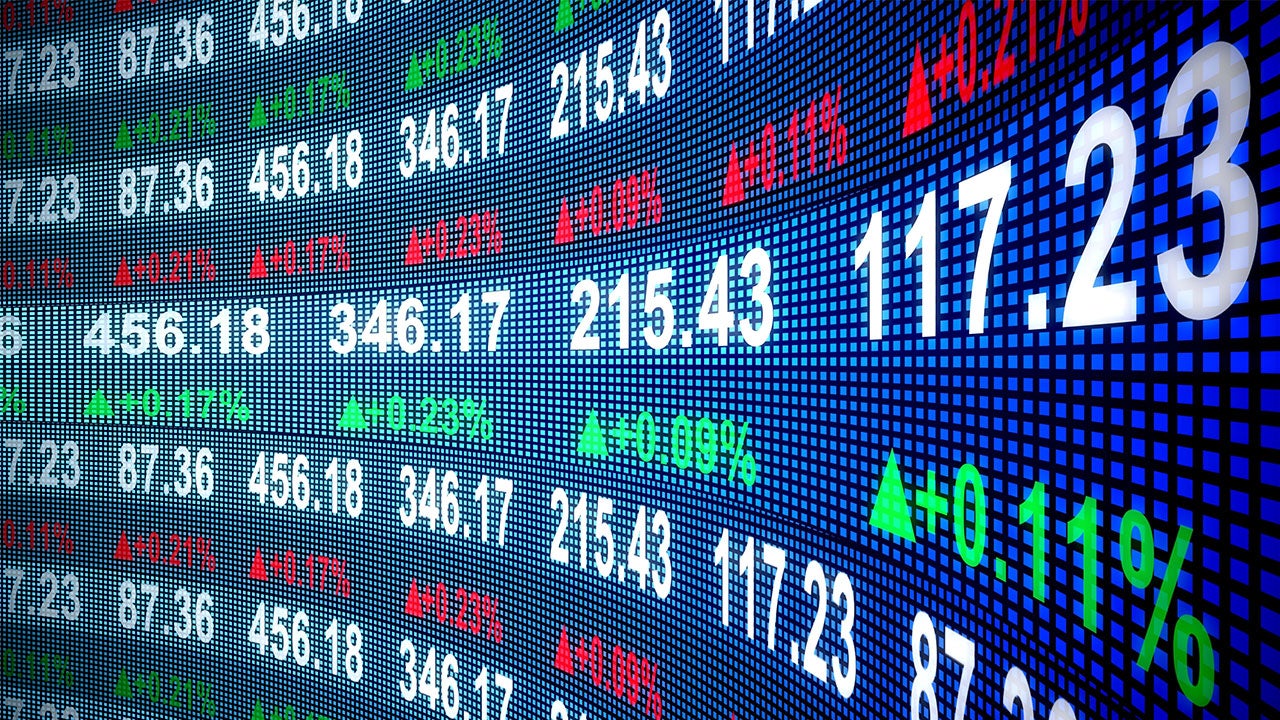 One of the challenges some investors might face in the market is knowing when to buy and when not to.
Considering that a bullish and a bearish market can be both favorable and unfavorable, every investor desires to be on the right side of the market when there is a play of various factors which are not within their control but affects stock prices.
Buying the right stock at the right time, may just be the game changer. And one of the ways to profit in the market is to buy stocks when they are cheap and maybe hold them as the prices rise then sell as one pleases, or just hold for long term.
Here are some cheap stocks to buy now;
Meta Platforms Inc. (FB) Currently trading at $223.30
Apple Inc. Currently trading at $171.37
Microsoft Corporation. Currently trading at $300.42
NVIDIA Corporation. Currently trading at $242.18
VISA Inc. Currently trading at $216.42
Walmart Inc. Currently trading at $154.98
JPMorgan Chase and Co. Currently trading at $128.81
Paypal Holdings Inc. Currently trading at $111.54
Blackstone Inc. Currently trading at $114.84
Allstate Corp. Currently trading at $138.29
Airbnb Inc. Currently trading at $163.90
Walt Disney Co. Currently trading at $131.36
Pepsi Co, Inc. Currently trading at $171.48
Johnson & Johnson. Currently trading at $182.10
Verizon Communications Inc. Currently trading at $52.30
Wells Fargo & Co. Currently trading at $46.75
Amazon.com Inc. Currently trading at $3,150.28
On Amazon stock split
The Board of Directors of Amazon Inc. has approved a 20-for-1 split of the Company's common shares on March 9, 2022, according to the news on Amazon stock split. The stock split and proportionate authorized share increase are contingent on shareholder acceptance of the Amendment at the 2022 Annual Meeting of Shareholders, which is set for May 25, 2022.
For every one share owned as of May 27, 2022, each shareholder will receive 19 extra shares, which will be shown in their accounts on or about June 3, 2022. On June 6,2022, split-adjusted trading is planned to begin.
The Board of Directors of Amazon has also revealed the buyback of Amazon shares, in addition to the stock split declaration. The company's common stock will be repurchased for up to $10 billion.
Cheap stocks under $5
A penny stock is a stock that trades for less than $5 a share and belongs to a small company.
Though some penny stocks are traded on major exchanges like the New York Stock Exchange (NYSE), the majority are traded over-the-counter (OTC) through the electronic OTC Bulletin Board (OTCBB) or the privately held OTC Markets Group.
Some stocks to looks out for under $5 are;
ARC Document Solutions, Inc. Currently trading at $3.72
ARC has risen over 19% as positive feelings about the company and its recovery story continues to develop.
Based on the company's fast improving fundamentals, there's still plenty of upside potential here, with double-digit earnings per share (EPS) growth and a promising forward P/E ratio of 13.60 implying even brighter days ahead for ARC holders.
Ceragon Networks Ltd. Currently trading at $2.06
Ceragon Networks Ltd. (CRNT), a 5G company, has had a difficult six months, losing about 38% of its value. Despite multiple contract wins, such as a recent $15 million deal with a Tier-1 operator in India.
Ceragon's success has been hampered by supply constraints, as has that of many of its industry peers. Notwithstanding the company's EPS is predicted to increase by a whopping 333% next year, and management believes the supply concerns will be resolved by the second half of 2022. Ceragon Networks stock might be a winner once the 5G rollout resumes.
LiqTech International, Inc. Currently trading at $2.21
Following the announcement of severely poor fourth-quarter and full-year 2021 profits last week (with a significant reduction in sales as the main focus), shares of LiqTech International, Inc. (LIQT) went off the proverbial cliff to the tune of about 51 percent.
The current price of the clean technology stock could be a good entry point. LiqTech's status as a "green" company implies it could gain from the current focus on environmental, social, and governance (ESG) in the stock market, and its EPS is expected to increase by 125% next year. A low relative strength index (RSI) of 16.15 could also signal that the stock is heavily oversold and due for a recovery.
Wrap Technologies, Inc. (WRAP)
The BolaWrap 150 is a "hand-held remote restraint device that discharges an eight-foot bola style Kevlar tether to entangle a subject at a range of 10-25 feet," according to Wrap Technologies, Inc. (WRAP). Unlike a taser, the BolaWrap offers to restrain "non-compliant" persons without inflicting pain while maintaining a safe space between a police officer and the subject.
After recently announcing the departures of its CEO and CFO, the stock took a 40% hit, but the reaction may have been exaggerated given the apparent interest among law enforcement agencies in WRAP's product line, which had roughly 70% quarterly revenue growth in the most recent quarter.
The firm's net income loss of $24.40 million over the previous 12 months is troubling; nevertheless, an excellent balance sheet (with current assets outnumbering current liabilities by about 15x) should help it when it departs the research and development stage and grows its sales.
Assertio Holdings, Inc. Currently trading at $3.15
Following three guidance increases as well as good growth and profitability, this company is on the rise after years of dwindling revenues.
Daniel Peisert, ASRT President and CEO, during the Q4 Earnings Call, said "We expect to generate net product sales of $126 million to $136 million and adjusted EBITDA of $64 million to $72 million in 2022. This represents growth of 15% to 24% on the top line and 31% to 47% in EBITDA"
ASRT is cashing in after successfully selling its financially draining opioid firm Nucynta after executing a digital strategy in which it restructured, got rid of its salesforce, and focused solely on a digital sales approach. Without its prior salesforce, medication sales jumped from $62 million to $77.2 million after nine months.
InPlay Oil Corp. Currently trading at $4.06
The stock has gained by more than 15% since it was first published in February at a price of $2.58 per share.
IPOOF, a micro-cap energy, oil, and gas exploration firm, is a one-of-a-kind stock due to its size and overall metrics, as well as its high potential and outstanding factor grades. The company appears to be in a bullish trend, with no signs of stopping, based on its one-year price performance.
Cheap stocks under $10
Arcos Dorados Holdings, Inc. Currently trading at $7.96
Arco Dorados Holdings Inc. (ARCO), the largest independent McDonald's (MCD) franchisee, is a restaurant standout, according to Bank of America, which just raised its price target from $7.80 to $10, or 23x the 2023 EPS projection, causing the stock to rise 2.05% premarket on March 24th.
Bank of America's recent recommendation boost implies that this company is on the rise. Now is the moment to buy it while it's still under $10 per share.
VAALCO Energy, Inc. Currently trading at $7.07
VAALCO Energy (EGY) is a hydrocarbon, crude oil, and natural gas exploration and production company situated in Houston, Texas. In the current economic climate, an independent micro-cap oil producer.
Hudson Technologies. Currently trading at $6.41
Hudson Technologies (HDSN) is a refrigerant services firm established in the United States that specializes in refrigerant and industrial gas sales. The company is currently trading for less than $7 per share and has been on an upward trajectory, with valuation multiples remaining low and indicating space for further expansion.