How Beyond Meat Stock, BYND, Fell From Grace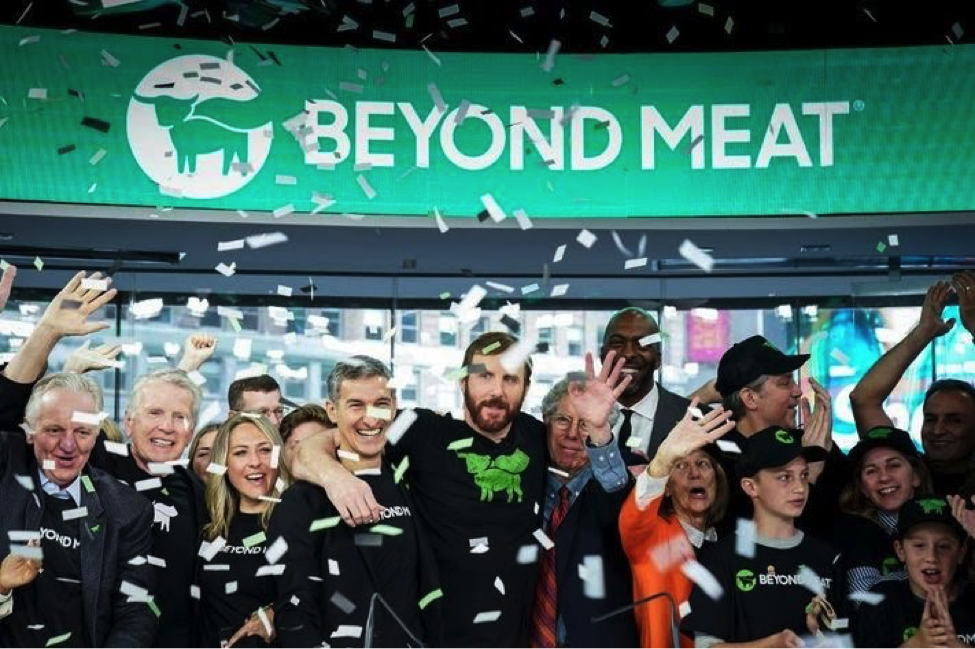 The market seems to have turned against Beyond Meat (NASDAQ: BYND), which until recently was everyone's market darling. Now, sentiment may be going against the faux-meat maker, and presently, the stock has tumbled 37% since it almost hit $235 per share at the end of July.
In less than three months, investors enjoyed an incredible 840% gain from Beyond Meat's initial public offering price of $25 per share, making it one of the most successful offerings of the year. So while Beyond Meat's fall from grace may not have been inevitable, it was certainly likely, and investors may find the decline is not yet over.
Beyond Meat (BYND) stock fell 10.2% in after-market trading hours on October 28, even as the company reported a better-than-expected third-quarter results.
The plant-based meat maker generated revenue of about $92 million, ahead of analysts' estimate of $82.2 million. Moreover, it was the first time that the company reported a quarterly profit. The third-quarter EPS of $0.06 beat analysts' forecast of $0.03. Beyond Meat also raised its outlook for fiscal 2019. The company reported EPS of -$1.45 in Q3 2018.
Beyond Meat stock fell despite strong results as the company indicated that it would have to offer more store discounts. The company's decision to offer higher promotional discounts reflects the impact of rising competition in the plant-based meat space. The sell-off on Tuesday also resulted from the expiry of its IPO lockup period.
Beyond Meat's revenue grew 250% year-over-year in the second quarter. The company's revenue grew about 37% sequentially compared to the second quarter.
A 265% Year-over-Year rise in Beyond Meat's fresh platform revenue drove its top-line growth in the third quarter. The fresh platform witnessed higher sales volumes resulting from increased distribution to new domestic and international customers. Also, higher demand from the existing customer base boosted the fresh platform volumes. Revenue from the frozen platform grew by about 75% Year-over-Year.
Beyond Meat now expects 2019 revenue of $265 million–$275 million compared to its previous estimate of over $240 million. The company expects 2019 adjusted EBITDA of $20 million. It previously forecast a positive adjusted EBITDA.
Beyond Meat is scaling its domestic and international reach to boost its revenue. Also, strategic partnerships with popular grocers and restaurants are expected to drive further growth.
In August, the company partnered with Subway to offer the Beyond Meatball Marinara sub at 685 restaurants in the US and Canada. In August, Beyond Meat also teamed up with Yum! Brands' (YUM) subsidiary KFC (Kentucky Fried Chicken) to test Beyond Fried Chicken in nuggets and boneless wings in the Atlanta location.
On September 26, Beyond Meat stock surged over 11% following the news that McDonald's (MCD) would test a plant based burger with Beyond Meat patties in 28 restaurants in Southwestern Ontario, Canada.
The current stock price of beyond meat (NASDAQ: BYND) is at $76.16; and we do not know if the stock will still trend downwards.
Beyond-Meat stock continues to lose money, but it may become attractive later in the future. Investingport will keep an eye on it and we will reexamine thing later to see when it will be suitable to buy.
Beyond Meat Stock BYND - $74.11
USD
−2.05
| | |
| --- | --- |
| Open | 76.75 |
| High | 77.05 |
| Low | 73.75 |
| Mkt cap | 4.56B |
| P/E ratio | - |
| | |
| --- | --- |
| Div yield | - |
| Prev close | 76.16 |
| 52-wk high | 239.71 |
| 52-wk low | 45.00 |
Investingport does not own Beyond Meat stock.