Nestle Nigeria shareholders lose N124 billion YTD, sell pressure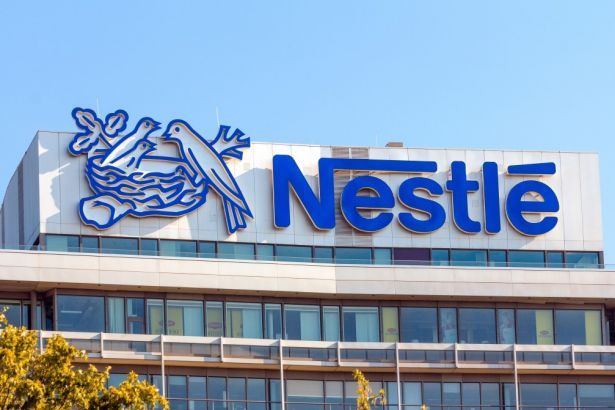 Stakeholders of Nestle Nigeria lost about N124.05 billion at market on Wednesday as a result of sell pressure that has been present on the company's shares since the start of the year.
According to Nairametrics the opening share price of the consumer goods stock which was N1,556.00 in January, had decreased by 10% to N1,400 per share.
Further study showed that Nestle lost N124.050 billion or 10% year to date by Wednesday's market close at N1,400 per share and N1.109 trillion in market capitalization on the Nigerian Exchange Group (NGX), compared to N1,556 per share and N1.233 trillion at the beginning of trading in January 2022.
This is true even if the industry had stronger results in Q1 2022 across a number of metrics, including loan growth, asset quality, and profitability.
Due to the high commodities inflation brought on by the Russian-Ukrainian War, which increased interest rates and, in turn, increased bond yields in the US and other advanced economies, foreign portfolio investors (FPIs) have been relentlessly pressuring sellers.
When they have extra liquidity, foreign institutional investors invest in Nigerian equities or other emerging markets. However, if US bond yields increase, investors would pull their money out of developing markets.
According to NGX analysis, domestic transactions accounted for N1.304 trillion, or 86.63% of the total transaction, surpassing foreign investment during the same period, while foreign transactions totaled N201.29 billion, or about 13.37% of the total transactions carried out through January to May.
A breakdown of the figures reveals that Nestle earned sales of N110.2 billion in Q2 2022 compared to N87.3 billion in the corresponding period the previous year, demonstrating a top-line growth of 26.3%, according to Nairametrics.
In comparison to the previous year's cost of sales of N52.514 billion, N66.982 billion was spent on sales in 2022, while N43.242 billion was made in gross profit.
Administrative expenditures were N2.615 billion less than N3.319 billion reported in the prior year. Marketing and Distribution expenses were N14.224 billion compared to N11.109 billion. Operating activity results were N26.402 billion as opposed to N20.314 billion in 2021.
The profit before income tax was N 27.851 billion for the year 2022 compared to N 19.002 billion for the preceding year, while the income tax expense was N 9.871 billion. The profit for the reviewed period was N17.980 billion as opposed to N12.400 billion a year ago.
The results for the first quarter were remarkable, according to Mr. Wassim Elhusseini, Managing Director and CEO of Nestlé Nigeria Plc. He praised the efforts of the whole team for continuing to succeed in the current challenging market condition.
For the fiscal year that concluded on December 31, 2021, Nestle Nigeria Plc. announced a dividend of N25.50k per ordinary share, which was paid on June 30, 2022.
Stakeholders approved the dividend at the company's corporate headquarters in Ilupeju, Lagos, during its 53rd Annual General Meeting (AGM).
The shareholders expressed delight despite a decrease from the N35.50 dividend paid in 2020 due to the challenging business climate brought on by COVID-19 and other considerations.
For the year under review, the business had already distributed an interim dividend to its shareholders in the amount of N25, for a total payout per share of N50.50k.
Despite the ongoing strain on the already difficult market condition from the state of the global economy and supply chain disruptions. However, the company is upbeat as it works to grow its business by empowering employees and ensuring that consumers have access to wholesome food and beverages.