Nike earnings beat Expectations, however its shares fall
Posted on December 25, 2019
By admin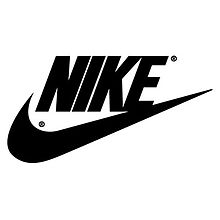 Nike (NYSE: NKE) has reported its quarterly earnings. The revenue beat the expectations of investors, however its North American sales sent shares lower immediately during after-hours trading.
Bloomberg compiled a consensus estimate. Below is the main results from Nike's fiscal second-quarter 2020 report, in comparison with Bloomberg-compiled consensus estimates:
· Revenue: $10.3 billion vs. $10.08 billion expected
· Earnings per share: 70 cents vs. 58 cents expected
· Gross margin: 44% vs. 44.1% expected
However at 4:19 p.m. European time, shares of Nike fell by 3% to $98.05 each.
In the North American segment, Nike sales rose by 5.3% over last year to $3.98 billion. This fell just short of expectations for sales to reach $3.99 billion in the company's home market. Nike brought in about 40% of overall fiscal 2019 sales from North America.
Nike is an American multinational corporation that is engaged in the design, development, manufacturing, and worldwide marketing and sales of footwear, apparel, equipment, accessories, and services. The company is the largest supplier of athletic shoes and apparels in the world, and also a major manufacturer of sporting equipment.
Yahoo Finance revealed that Nike experienced a double-digit growth in China, with its sales exceeding more than 20% over last year to $1.85 billion. This topped the consensus expectations by $50 million. The geographic segment of Nike, which brought in about 16% of the fiscal 2019 revenues, has become an increasingly important cornerstone of Nike's expansion strategy. During China's Singles' Day shopping celebration in November, Nike brought in nearly half a billion dollars in revenue, executives of the company told analysts on Thursday, Dec. 19. The company launched its digital app in China last quarter.
In a call with investors Thursday, Nike said it expects that its third-quarter and full-year revenue will each be up by high single digits, while the Gross margin for the third quarter is expected to be roughly flat.
Before the results were announced, analysts were quite optimistic that Nike's direct-to-consumer and digitally focused strategy would pay off with strong results heading into the holiday season. Over the past two years, Nike has been pushing for shoppers to purchase its athletic-wear directly from its branded stores, apps and website rather than buying these items from retailers. Nike said its digital sales rose 38% in the reported quarter, driven by its Nike-branded and SNKRS apps. In November, Nike revealed that it would be ending direct sales of its apparel and shoes on Amazon.com (AMZN) in a bid to boost its direct to consumer strategy.
In a statement, Chief Financial Officer of Nike, Andy Campion said, "Nike delivered another strong quarter of accelerating, high-quality growth, driven by strategic and targeted investment in our digital transformation. As we deliver a relentless flow of innovation and scale NIKE's digital advantage, we are positioned for even greater competitive separation and long-term shareholder value creation."
At the end of the quarter in November, Nike announced its CEO Mark Parker would be stepping down and be replaced in January John Donahoe, former CEO of eBay.
During trading sessions on Thursday, shares of Nike hit a record high and have risen by 36% from the beginning of the year till present, outpacing the S&P 500's 27.7% gain.