Snap unveiled its first accelerator program for up-and-coming Black creators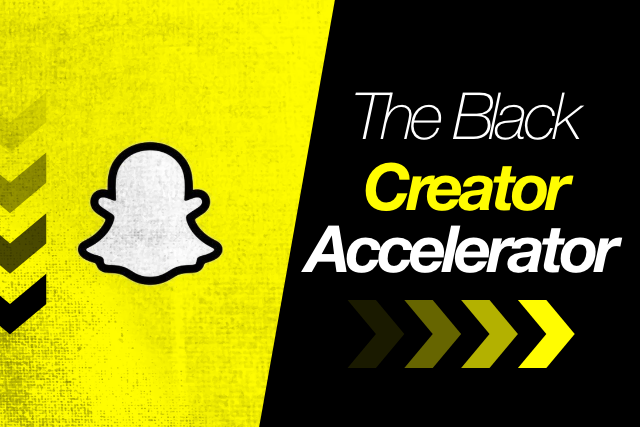 Snap unveiled its first accelerator program for up-and-coming Black creators on stage at VidCon. 25 shortlisted candidates will get $10,000 a month from Snap over the period of twelve months to kickstart their careers, representing a $3 million investment.

A component of Snap's 523 project, which seeks to empower underrepresented creators, is this program. Additionally, Westbrook Media, UNCMMN, and Google Pixel are joining Snap as partners.
"The launch of this accelerator program is part of our broader, ongoing efforts to ensure that content on our platform reflects the diversity of Snapchatters and their interests," Snapchat wrote in a press release.
This program is advantageous for Snap as well because it essentially guarantees that 25 up-and-coming creators have the resources and encouragement they need to succeed. However, they will succeed as Snap-first creators, concentrating their efforts there maybe more explicitly than on TikTok, Instagram Reels, or YouTube Shorts.
The timing of Snap's news suggests that the tides may be gradually shifting. Since yesterday, Khaby Lame has replaced Charli D'Amelio as the most popular TikToker. Lame was born in Senegal and has 142.7 million followers versus D'Amelio's 142.3 million. Nevertheless, OkayPlayer pointed out earlier this year that Black creators were conspicuously absent from Forbes' list of the highest-paid influencers – D'Amelio is ranked No. 1 with $17.5 million in yearly earnings, while her sister Dixie earns $10 million.
Even if Black creators on these platforms are becoming more well-known, money isn't necessarily directly correlated with follower counts.
"Black creators face unique systemic barriers across the creator industry — from disparities in compensation and attribution, to toxic experiences and more," the Snap said. "We believe one of the ways we can help remove some of those barriers is to provide mentorship and financial resources to emerging Black creators in the early stages of their professional career."
In addition to its community of 523 accelerators, Snap also manages Yellow, a tech incubator that provides $150,000 to innovative entrepreneurs. Snap reports that, despite continuing to be uncommon in tech, seven out of every nine startups financed in 2021 have at least one BIPOC or female founder.
"In our 2021 Yellow accelerator class, seven out of nine companies have at least one BIPOC or woman founder; 52% of our founders are BIPOC; and 56% are BIPOC-founded companies. Historically, across all of our classes, 22 out of 39 companies had at least one BIPOC founder (56%)," the firm said.
In January, YouTube also revealed its recipients for the #YouTubeBlack Voices Fund, which has a 2020 commitment to spend $100 million to "amplify" Black creators through 2023.