Spirit Airlines delays vote on Frontier Deal for the fourth time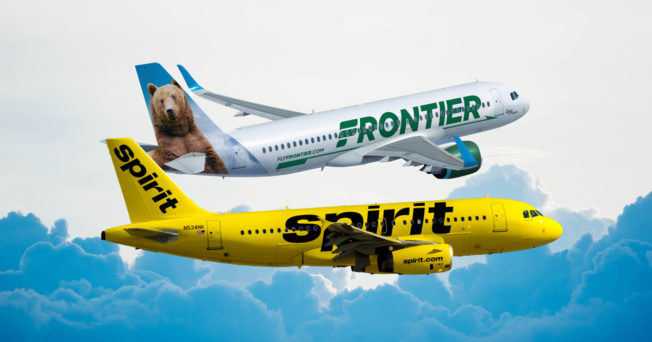 Spirit Airlines Inc. (SAVE.N), a takeover target, declared its intention to postpone the shareholder vote on its merger agreement with Frontier Group Holdings Inc. (ULCC.O) scheduled for this Friday until July 27.
Due to growing worries about a lack of shareholder support, Spirit Airlines has postponed a vote on its proposed merger with Frontier Airlines for the fourth time in a row.
Spirit said on Wednesday that it will now hold the vote on the new date in order to continue negotiations with Frontier and JetBlue Airways, whose rival offer for Spirit has called into doubt the previous agreement.
If Spirit abandons the February agreement and decides JetBlue's offer is better, Spirit would be required to pay Frontier a break-up fee of nearly $95 million.
The Spirit board has always backed the agreement it reached with Frontier, since the process began in February. However, Spirit's shareholders have showed interest in considering JetBlue's more advantageous offer.
Frontier's most recent proposal, which is $4.13 per share plus 1.9 Frontier shares for every Spirit share, is still almost $1 billion less than JetBlue's $3.7 billion offer, which also includes a $400 million break-up fee in the event that regulators decide to reject the merger.
The Frontier CEO, Barry Biffle, argued that his airline's proposal was already the better one despite this. Its planned merger is not just pro-competitive; it also makes it feasible to compete with bigger, more expensive, and higher-priced airlines by offering ultra-low rates on more routes.
Even with continually improved conditions, Spirit had rejected JetBlue's all-cash buyout proposals in preference of the initial Frontier deal. However, it most recently stated that it is in talks with both airlines, which casts question on the future of the alliance with Frontier.
What would emerge as the fifth-largest U.S. carrier would result from the merger or combination of either of the airlines.
"The combination of either airline with Spirit would create the fifth largest airline in the United States," said Hayley Berg, chief economist at Hopper, speaking in support of the JetBlue deal.
According to Berg, if JetBlue and Spirit merged, 84% of the expanded network would be additional to JetBlue's present domestic operations. Few routes might potentially suffer from the lack of competition between JetBlue and Spirit because just 16% of the itineraries overlap.
In contrast, Berg claims that if Frontier and Spirit merged, 65% of the expanded network capacity will be added on top of Frontier's present domestic service. Since around one-third of the networks of Frontier and Spirit overlap, there is a chance that these redundant routes might see less "competition in the event of a merger."
JetBlue had charged Spirit with having competing interests and engaging in false or misleading negotiating, but the airlines have started it again. The CEO of JetBlue, Robin Hayes, expressed last week that recent conversations with Spirit had "encouraged" him.