Tariffs forces Dollar Tree to cut forecast, stock Tanks 15%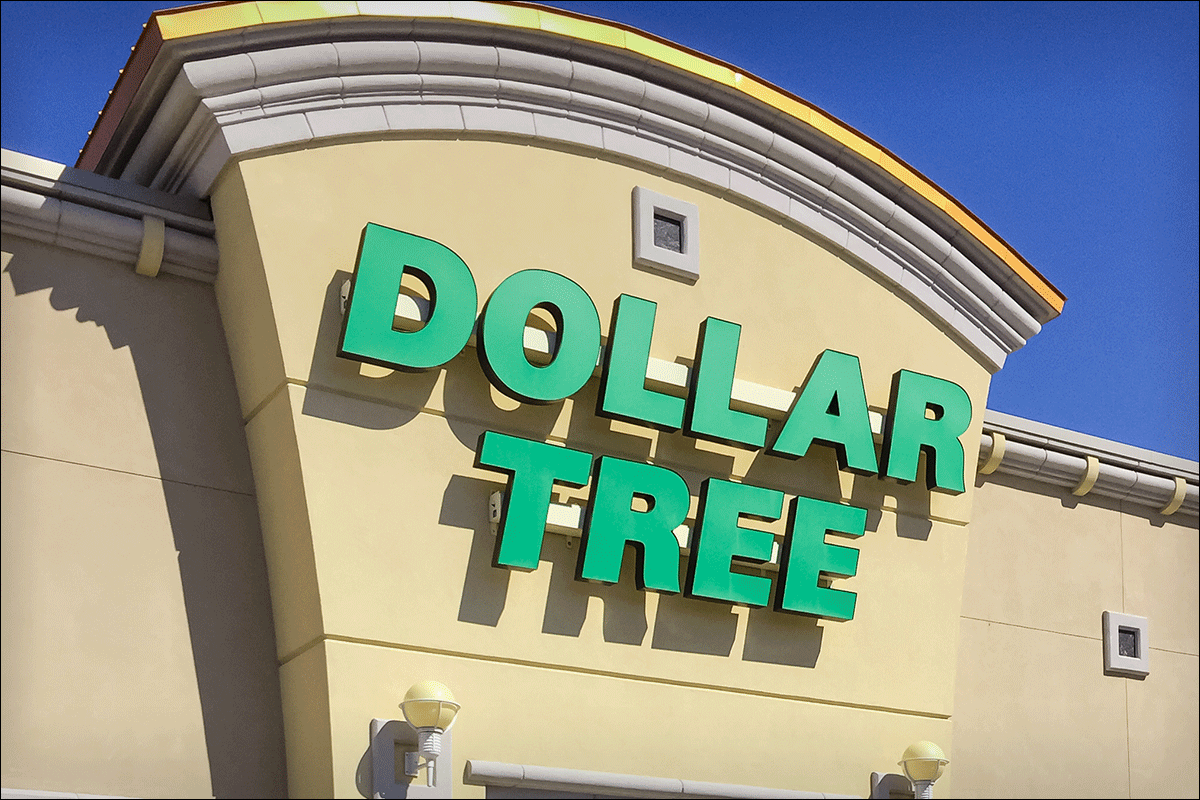 With the year coming to a close, Dollar Tree Inc. just signalled for a disappointing holiday earnings quarter as a result of the U.S.-China trade war tariffs. This sent its shares cratering on Tuesday, Nov. 26, its shares tanked 15.2%.
Dollar Tree Stores, Inc, an American chain of discount variety stores sells items for $1 or less. Each Tree stocks a variety of products including national, regional and private label brands.
For the whole of 2019, Dollar Tree estimates earnings in a the range between $4.66 and $4.76 per share, which is lower than its previous estimates of between $4.90 and $5.11 per share.
The discount retailer said the tariffs slapped on Chinese imports will add $19 million, that is 6 cents per share, to its costs of goods for the fourth quarter of 2019.
The company now sees fourth-quarter earnings per share in a range between $1.70 and $1.80. This is well below the expectations of $2.02 per share by several analysts. In a release, the company said, "the decrease from prior implied fourth-quarter guidance represents the expected effects of the continued uncertainty regarding trade and the related tariffs."
Due to the prolonged trade war, the U.S. and China have engaged in a tit-for-tat tariff conflict for over a year. These tariffs have put retailers with large amounts of imported goods from China under pressure. Several reports say it is still not clear if both sides will reach a compromise before Dec. 15, when new U.S. tariffs on Chinese goods are set to kick in.
"We are moving some product out of China, we're sourcing to elsewhere, we are redesigning the product," said Gary Philbin, Dollar Tree's CEO.
Philbin said, "Dollar Tree's products focus on "value", as we do not always promise the same products, but promise a good value." The company needs to meet face to face with vendors in order to negotiate lower costs, which Philbin says takes time.
The company forecasts fourth-quarter sales in the range of $6.33 billion to $6.44 billion. Analysts are expecting sales of $6.41 billion, according to Refinitiv.
Dollar Tree said additional pressure is coming from "lower-margin consumables growing faster than originally forecasted, payroll cost pressure in distribution centers, and increased run rates for repairs and maintenance, utilities and depreciation."
According to Refinitiv, Dollar Tree missed Wall Street's expectations for its fiscal third-quarter earnings. The discount retailer reported profit per share of $1.08, lower than the $1.13 per share forecast by analysts. Revenue was $56.746 billion, slightly higher than the $5.742 billion estimated.
Dollar Tree Inc DLTR is trading at $ 93.03
USD
−2.23
After hours
92.74
−0.29
(0.31%)
| | |
| --- | --- |
| Open | 94.50 |
| High | 94.68 |
| Low | 92.85 |
| Mkt cap | 22.01B |
| P/E ratio | - |
| | |
| --- | --- |
| Div yield | - |
| Prev close | 95.26 |
| 52-wk high | 119.71 |
| 52-wk low | 81.02 |
The stock was trading at it's 52-weeks high $119.71 around October, but it went down to $81.02 last week.
Investingport and its staff do not own Dollar Tree stocks.