The Supreme Court Justice wife texted Trump's chief of staff about overturning the 2020 election
Posted on March 24, 2022
By Glory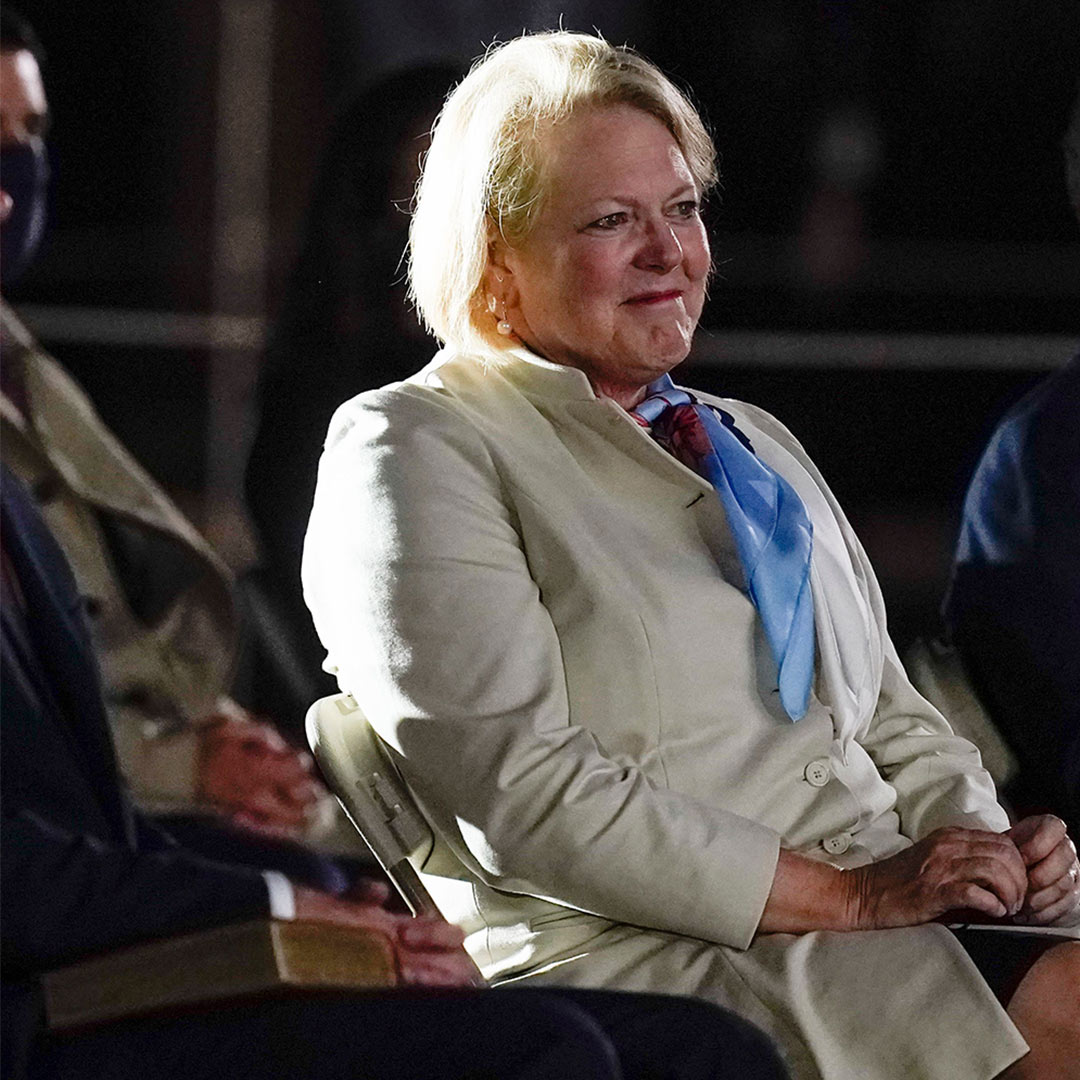 In a series of text messages sent shortly after the election in 2020, Virginia Thomas, the wife of Supreme Court Justice Clarence Thomas, urged then-President Donald Trump's chief of staff Mark Meadows to work to overturn President Joe Biden's victory, according to a person familiar with the investigation.
In the aftermath of Trump's loss, a batch of 29 text conversations acquired by The Washington Post/CBS News and CNN showed a desperate exchange between Thomas, a conservative activist known as Ginni, and a top White House employee.
According to reports, the two had been friends for a long time. Meadows was a Republican House lawmaker from North Carolina and a founding member of the conservative House Freedom Caucus before joining Trump's administration.
Thomas has long been involved in conservative politics, having worked at the Heritage Foundation where she helped scout candidates for positions in George W. Bush's administration.
Thomas supposedly contacted Meadows on Nov. 10 after news sources predicted Biden would win the 2020 election; "Help This Great President stand firm, Mark!!! You are the leader, with him, who is standing for America's constitutional governance at the precipice. The majority knows Biden and the Left is attempting the greatest Heist of our History."
Meadows allegedly texted Thomas on Nov. 24, as he made use of biblical references saying: "This is a fight of good versus evil. Evil always looks like the victor until the King of Kings triumphs. Do not grow weary in well doing. The fight continues. I have staked my career on it. Well at least my time in DC on it."
Thomas allegedly replied, "Thank you!! Needed that! This plus a conversation with my best friend just now… I will try to keep holding on. America is worth it!"
She also targeted Republican lawmakers who refused to back Trump, as demonstrated by a statement that appeared to refer to GOP members of Congress. Texas' Louie Gohmert, Ohio's Jim Jordan, Arizona's Paul A. Gosar, and Texas' Chip Roy
According to the Washington Post and CBS, the text messages do not specifically mention Clarence Thomas, a strong conservative and the current Supreme Court's longest-serving member.
However, according to the story, Ginni Thomas texted Meadows that she wanted Sidney Powell, a pro-Trump lawyer who had filed unsuccessful lawsuits challenging the 2020 election results and was later sanctioned by a federal judge, to be the lead and the face of Trump's legal team.
Meadows reportedly sent the House select committee investigating the Capitol brawl on Jan. 6, 2021, more than 2,000 messages, of which the 29 texts were apart.
Thomas attended Trump's Stop The Steal rally on January 6 of last year, which was reported earlier this month. She departed before the ex-president took the stage, according to the Washington Free Beacon, her reason being that she became cold.
Thomas' vocal advocacy has drawn ethical suspicion on her husband, Clarence Thomas, who is widely regarded as the Supreme Court's most conservative member.
When the Trumps were still in the White House, the Thomases dined with them privately. Following that, Virginia Thomas is said to have coordinated a meeting between Trump and her allies in Washington.
Meadows' attorney, George Terwilliger, did not immediately respond to a request for comment on the messages.
The texts surfaced just days after the Supreme Court announced that Clarence Thomas, 73, had been admitted to the hospital with an illness on Friday evening.
Since Sunday, the court hasn't offered an update on Thomas' status, and it hasn't responded to several inquiries seeking comment.