Top Nigerian E-commerce Start-Ups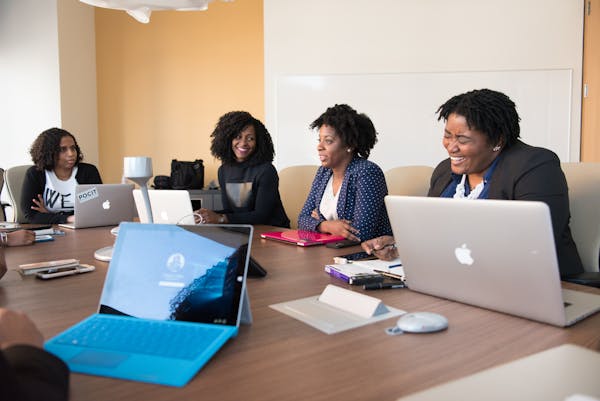 Starting up an e-commerce website brand or company in Nigeria can be hectic for a start, but with the right aim and objectives, it gets bigger. However, it's considered one of the safest and fastest ways of increasing your brand awareness to people even outside the continent.
In this article, we'll be looking at the top 10 Nigerian e-commerce startup companies in 2023. It's important to know that we have a lot of e-commerce startups lined up in Nigeria, but here at Investingport, we will be taking into consideration just a few Nigerian start-up companies.
Before moving on to the subject matter we'll be looking at the definition and the purpose of e-commerce startups here in Nigeria.
What Is E-commerce?
E-commerce also known as electronic commerce is defined as the process of selling goods and making transactions on the internet. This process has been adopted by many nations and many individuals such as startup entrepreneurs, business individuals, and top government officials as a medium for selling goods, marketing, and creating awareness for their brands. However, this medium has also been adopted by well-known Nigerians who have taken their business to the internet to boost sales, create awareness or create a platform where business persons can come, sell, and buy.
What Is the Importance of E-commerce in Nigeria?
The importance of e-commerce in Nigeria comes with a long list, but I'll be putting in a few details shortly. Below are the importance of e-commerce in Nigeria:
Boost Sales: E-commerce websites in Nigeria help in boosting sales and make a product reach its prospective clients. In Nigeria, we have a lot of internet users so having/joining an e-commerce site with a good product will be of great importance as you move on to boost your sales.
Build Trust: As we move into an era where it's very hard to trust people, having an e-commerce website here in Nigeria would not only add to your portfolio but build trust in the public eye as it takes so much effort to create an e-commerce startup here in Nigeria. Even for those that join such platforms, there are reserved areas where you need to fill before making your product known.
Convert Customers: E-commerce here in Nigeria can be an advantage to you if you have different products to sell. For example, a site like Jiji offers sellers different options to put different products and descriptions to the public. So with this invention it makes it easy for sellers to put out different products outside and move a customer from one product to another as the trust builds on.
Easily Accessible: With e-commerce in Nigeria it can be accessible to anyone as long as they have a good internet connection to access the website.
Now that we have seen the importance of e-commerce here in Nigeria it is also important to know that most brands still operate offline and online. Now let's look at the top Nigerian e-commerce startup for 2023.
Top 10 Nigerian E-commerce Start-Ups for 2023
Are you interested in knowing the top Nigerian e-commerce startups for 2023? Or are you looking for an e-commerce startup website to collaborate with? Below are the top 10 Nigerian e-commerce startups for 2023.
Dealoni.com
Dealoni.com is the first on our list of e-commerce startups. The website offers a marketplace where buyers can get excessive discounts on whichever product they have (T&C applies). However, it's also important that the advantage of Dealoni.com is that buyers can get their preferred products in the same state that they stay. For example competitors like (Jumia, Konga etc) mostly have products specified in just a given location and that has been a very difficult process for people who don't live there, and making deliveries can take some days. The company has also ensured that buyers get exactly what they ordered—nowadays, images are not a complete review about a certain product, so this e-commerce website has put all measures to make sure that the seller upload a video of the product front/back view, up/down view, and possibly well-detailed description about the product time-of-use and reason for selling. Also, the e-commerce website has a lot of users and visitors so being a merchant in the marketplace would cause your products to reach millions of customers instantly.
Going Jeje
In Pidgin English, Going Jeje means "Going Steady". Going Jeje is one of Africa's fastest and trusted chat travel platforms that offers travelers services such as travel package reservations/bookings, car, hotel, and affordable air rates. Users can use the chat platforms on apps like Facebook messenger, Twitter, and slack to experience a good travel/booking experience.
Youverify
Youverify helps in verifying the identity of customers' physical address, date of birth and other relevant information. With the help of AI, the system will automatically scan through their government ID and go through a rigorous checks before approving a user. This has helped many corporations get to know their customers using the Youverify platform.
Tita Africa
Tita Africa provides a platform where users can organize, grow , manage and sell everywhere with the POS software which is available on every platform.
KwaraSell.com
KwaraSell.com is a Nigerian e-commerce website that provides sellers and buyers with a good marketplace that focus on products like groceries, restaurant pharmacies, online ticket purchases, and laundry services. It also offers a peer-to-peer delivery method that companies like Postmates, etc. use for doorstep delivery through in-house delivery mechanisms. Their services started during COVID-19 and did not stop as it continued even after the pandemic season and has risen to fame as it offers users seamless free and trustworthy customer service that has brought more people into using its services.
Traction Apps
Traction Apps is a service provider that helps African merchants run and grow their businesses in the current Internet age. Their services cut across payments, eCommerce, business management, retail management, and capital & business support. Through their payment method "Traction Pay" merchants can get payments via electronic media channels and no need for physical terminals—merchants can use Mobile Money, Bank transfer, Cards, and USSD to transfer.
Atirira
Atirira is an online platform that helps users to order canvas prints, photobooks and custom frames. The company uses an artificial intelligence that makes the printing process for the end-user very simple and understandable. Once print is done the company gets it to you via logistic partners.
Qachy Concepts
Qachy Concepts helps in sourcing farm produce from different parts of the country and selling them online to businesses and household consumers. This has helped many people who can't go to rural areas to look for grains and other farm produce to get it across while connecting through the platform.
Ubi Africa
Ubi Africa is a digital platform that as a mediator connects farm produces with businesses in search of food supplies, grains, and other farm materials. The e-commerce website also assists people in getting supplies at low rates far better than traditional distributors. To make it easier the platform has some interesting features like delivery tracking, online ordering, and distributed inventory management.
Paylockr
Paylockr assists sellers and buyers in making secured connections by electronic means. Its main objective is to allow verified business owners who are comfortable with the visual and remote locations services by giving them a safe place to make transactions and interact.
Conclusion
In conclusion, e-commerce startups can grow beyond their dreams if the right aim and objective are carried out accordingly. In Nigeria, the country has given a Go-Ahead for tech firms to startup as long as it meets the FGN requirements.