Unveiling the Huge Potentials of Hibiscus Farming as 1 Tonne Currently Sells for 1.7m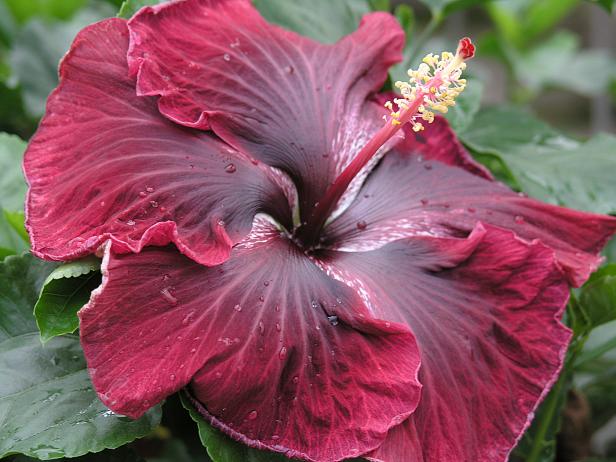 In Nigeria, the Hibiscus flower which is popularly known as Zobo is one of the most exported crops—due to this, many people are going into its production.
However, the production dropped after the Mexican government banned Nigeria from exporting hibiscus flowers to their country in 2017 following the discovery of a pest infection that was found in some consignments shipped.
The ban made many farmers stop farming the crop due to fear that they wouldn't get a profit because foreigners are the ones who buy more.
Records also show that Nigeria lost huge revenue following the ban and many farmers suffered financial crisis due to the reduced number of consignments allowed in other countries that followed after the Mexican government—this killed the motivation of farmers who were into the business of growing hibiscus flowers.
After a long trial to truncate the ban, the Nigerian government through the intervention of the Nigeria Agricultural Quarantine Service (NAQS), the ban was lifted by 2022 and since then Nigeria experienced growth in exportation with more farmers coming into the business seeing that it yields ROI.
Presently, Jigawa State is the highest producer of hibiscus flowers in the country.
It was also discovered that a tonne of hibiscus flower costs N1.3m to N1.7m. Because of this, a lot of farmers' attention has been diverted from other crops because of the ROI obtained when you successfully make sales on hibiscus flowers.
Also, records show that small-scale farmers and producers from rural areas make up 75% of farmers growing hibiscus flowers.
Daily Trust talked about two farmers here,
A Kano-based hibiscus farmer, Najiú Isa, said that after the ban, it was discovered by farmers that hibiscus was subjected to a lot of uses due to its diversity in usage and as such there had been an increase in demand for the crop from European, Asian and North Americans clients and that internal demand became the order of the day in most markets across the producing states, with Kano serving as the deport for its business.
Another farmer, Usman Abdullahi, stated that after the ban, the country witnessed a swift shift in the hibiscus industry as the commodity's economic importance became so glaring to many farmers, noting that it became one of the key raw materials demanded in the global confectionery's industry, adding that many uses of the commodity that ranged from medical to industrial made the crop a very profitable commodity. Abdulkarim Sulaiman is an exporter of hibiscus, and according to him, even though the era of banning Nigeria from exporting hibiscus to Mexico is over, if care is not taken the business will still go into limbo because the demand is becoming so overwhelming and farmers lack the needed support from government, adding that hibiscus farmers need government's intervention to enable them remain in business.