Who is currently the richest black man in the world?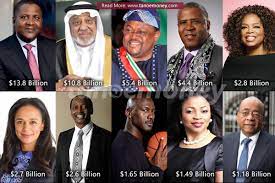 With innovations and new developments driving the business world, many businesses owners have become multi-millionaires and billionaires. Thanks to the Forbes' annual richest and most influential people in the world lists, we know who is who, who has what, and how they make the big bucks.
Besides the top three or fives names of world's richest people on the Forbes list, most people hardly go past Jeff Bezos, Elon Musk, Warren Buffett, Bill Gates, Mark Zuckerberg, etc. Then there the names of a few black people that also come to mind such as Aliko Dangote, Oprah Winfrey, Robert F. Smith, Jay-Z, etc.
Although Blacks or African Americans have been poorly represented on the global net worth ranking. Out of the 2,755 billionaires in the world only 15 are black. Here are some African Americans and blacks that are doing very well for themselves and their businesses. These are the top 6 richest black people in the world, as of April 2021: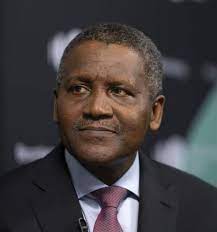 Aliko Dangote (Nigeria)
Net Worth: $11.5 billion
Aliko Dangote is the founder and president of the Dangote conglomerate. He is not only the richest man in Nigeria and Africa, but the richest black person in the world. He makes a bulk of his fortune from his cement brand – the largest in Africa – and he owns 85% stake in his publicly-traded company. Dangote's conglomerate also features sugar, salt, and pasta brands. The company is currently building what will become the largest oil refinery in Africa.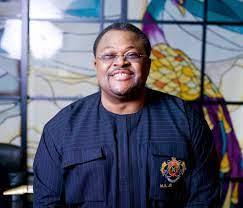 Mike Adenuga (Nigeria)
Net Worth: $6.2 billion
Mike Adenuga doubles and the richest man in Nigeria and the richest black man in the world. The telecommunication and oil tycoon is the brain behind two of Nigeria's most renown and successful companies – Globacomm and Conoil. The telecom company manages over 55 million user accounts or subscribers, while Conoil operates 6 oil wells in the country.
Robert F. Smith (USA)
Net Worth: $5.2 billion
Robert Smith is the founder of the top-leading black-owned private equity firm in the US – Vista Equity Partners. He founded the firm in 2000 which has significantly grown over time with more than $50 billion in assets. The company generates revenue from multiple sources and investors. Moreso, it has particular interest in investing in software startups with great potentials to become highly successful in due time.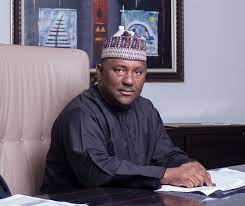 Abdulsamad Rabiu (Nigeria)
Net Worth: $4.8 billion
Nigerian business tycoon Abdulsalam Rabiu is the chairman of BUA Group – a conglomerate with large investments in cement productions, sugar refining, and real estate. Rabiu owns 98.5% of the BUA cement brand.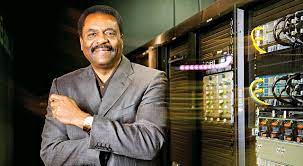 David Stewart (USA)
Net Worth: $3.7 billion
David Stewart heads IT company, World Wide Technology which is worth more than $12 billion with big name clients including Citi Bank, Verizon, and the US government. The IT mogul's company provides innovative technology, digital strategy, and supply chain solutions to its clientele which includes a large number of public and private organizations around the world.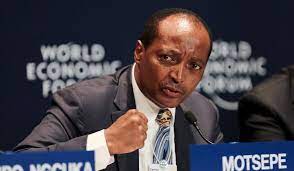 Patrice Mosepe (South Africa)
Net Worth: $3.1 billion
Patrice Mosepe is the CEO od African Rainbow Minerals and doubles as the richest man in South Africa. Beyond the billions in his name, Mosepe was the first black man to make it to the Forbes black billionaires' list. He built his wealth by purchasing a low-priced mining shaft and turned it into a treasure island. He is also a sports investor and owns one of South Africa's biggest football clubs, Mamelodi Sundowns FC.
Others are:
· Oprah Winfrey (USA): $2.6 billion
· Alexander Karp (USA): $2 billion
· Kanye West (USA): $1.8 billion
· Michael Jordan (USA): $1.6 billion
· Jay-Z (USA): $1.4 billion
· Tyler Perry (USA): $1 billion
·