WHO 'pandemic will eclipse 1 million with 50,000 deaths': Dow fell over 800 points
Posted on April 01, 2020
By admin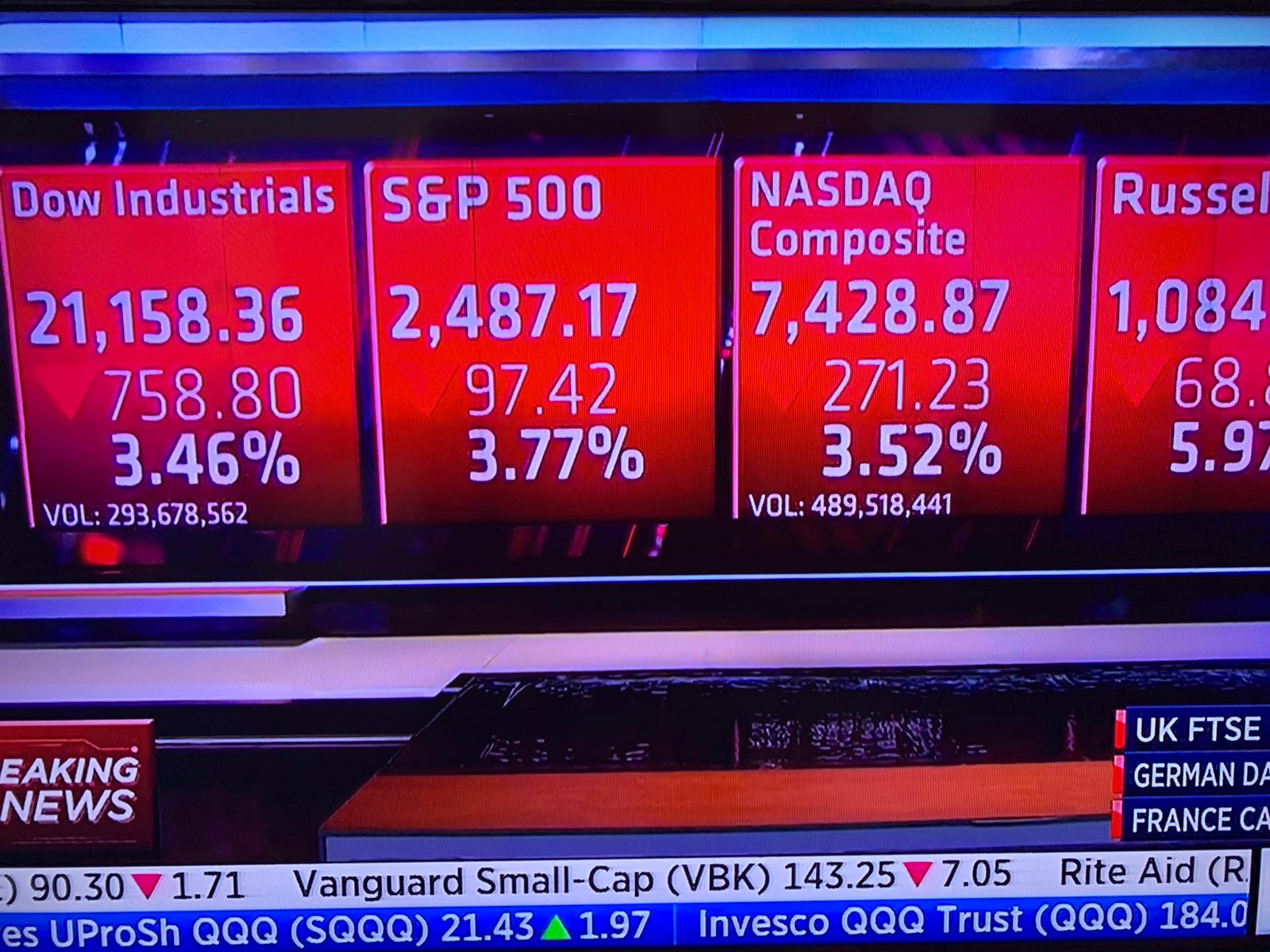 The Dow Jones took another hit today as stocks continue to tank due to the Coronavirus pandemic fear. Yesterday, the federal government announced that they expect from 100,000 to 240,000 people to die from Coronavirus. As a result, the market is selling off again today due to fears surrounding the economy.

During the White House press conference, President Trump said: "very, very painful two weeks." "This could be a hell of a bad two weeks. This is going to be very bad two, and maybe three weeks. This is going to be three weeks like we've never seen before,".
"When you look at night, the kind of death that has been caused by this invisible enemy, it's incredible." - The president added.
Since many businesses are still operating with movement restrictions, it's expected for investors to be skeptical about what will happen to their money if they leave their money in the stock market.
The Dow is trading around 21,000, down by 880 points as of 12.41 PM eastern time today. The S%P 500 is trading lower by 4.04 percent as many stocks continue to see red.
According to reports, the World Health Organization officials warned that COVID-19 pandemic will eclipse 1 million with 50,000 deaths in a few days. "deeply concerned" about the "rapid escalation and global spread" - WHO Director-General Tedros Adhanom Ghebreyesus said
"Over the past five weeks, we have witnessed a near exponential growth in the number of new cases, reaching almost every country, territory, and area," He added.
The increase in the death rate from the Coronavirus may continue to impact the market negatively. Businesses are unable to pay salaries, staffs are calling off from work, renters may have issues paying their rents and the housing market may also be affected by the COVID-19 pandemic.