Actor Harper Hill launches Black Wall Street platform for Black investors
Posted on April 15, 2021
By Glory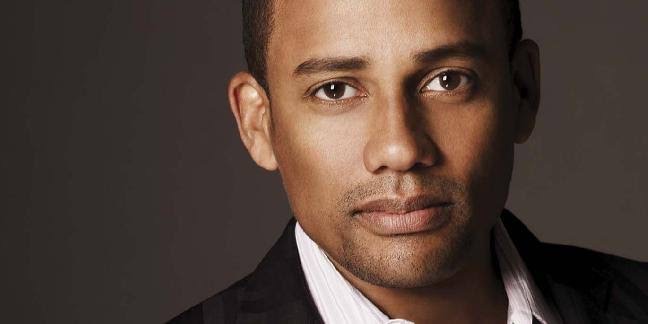 U.S. actor Harper Hill is set to launch a Black Wall Street app nearly a century after the Tulsa Oklahoma Black Wall Street – a business district for Black business owners – was destroyed in a racial attack. "The Good Doctor" actor is launching the new app to serve the same purpose for Black investors on Wall Street.
"What the Black Wall Street was in Tulsa and the Greenwood district is just very empowering," Harper told CNBC. "There were three pillars that created the wealth that was created in the Black Wall Street." The first being institutional ownership, the second institutional trust, and the third was "the movement of money or capital within the ecosystem where dollars changed hands to 60 to 100 times within a year before it left that Black community."
The Black Wall Street app will go live on June 1 and will offer services such as digital wallet for peer-to-peer payments and cryptocurrency trading for bitcoin and ether. Hill said the ultimate goal is to create an ecosystem and eventually a marketplace which encourages the circulation and circulation of dollars through its digital wallet and allows job creation, business creation 0lP0 growth.
"We have to encourage Black ownership and that's what we want to do on the platform. We're starting with a digital wallet and the ability to learn financial literacy, create a community, and allow people to invest," he said.
From May 2021, Black Wall Street will begin a monumental, 30-market financial literacy campaign and bus tour, from Los Angeles through California, until it gets to Greenwood Avenue in Tulsa, Oklahoma by the evening of May 31, through June 1, 2021. The tour will include thirty of the most defranchised U.S. communities as it plans to introduce financial literacy and cryptocurrency to these communities, as well as gifting millions of Satoshis (fractile shares of Bitcoin) to the people. The campaign will be led by Harper Hill in partnership with Najah Roberts, a world-class cryptocurrency exchange expert.
According to Hill, dollars leave the Black community within seven hours. He added that unless the Black community does something about it, the dollar exit rate could reach six to seven seconds. The solution then is for Black communities to "start owning our own fintech platforms, our won digital wallets."
The Black Wall Street app aims to give investors of color access to digital transformation of investing and provide customers with adequate financial education on cryptocurrency. According to a report by Pew Research Center in 2019, 23% of Black Americans and 25% of Latinx Americans are "smartphone only" internet users compared with the 12% of white Americans. The study also showed that Black Americans use smartphones for digital banking more than any other group.
Hill who is a Harvard Law School graduate said he hopes to attract "unbanked" customers and big investors looking for a Black-owned crypto purchasing platform. He said it goes beyond "transferring money to folks, it's about transferring information, ideas, and building community, and we see that that is the real value and the real differentiator."