Nokia signs a 'flanking maneuver' networking arrangement with IBM offshoot Kyndryl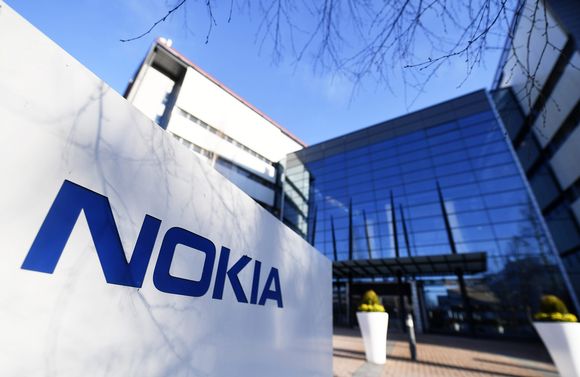 IBM is a multinational corporation that manufactures and sells computer hardware, middleware, and software, as well as hosting and consulting services in a variety of fields, from mainframe computers to nanotechnology.
The split of IBM's managed infrastructure services business from Kyndryl was completed, according to IBM (NYSE: IBM). Kyndryl will begin "regular way" trading on the New York Stock Exchange under the ticker "KD" on November 4, 2021.
On October 25, 2021, the record date for the distribution, each holder of IBM common stock will receive one share of Kyndryl common stock for every five shares of IBM common stock retained. The distribution has been made in a tax-efficient way for IBM stockholders in the United States for federal income tax purposes.
In an interview, Paul Savill, Kyndryl's Global Practice Leader, noted that the independence from IBM was significant since it was tough to go and announce big agreements with companies that would be perceived as IBM's competitors.
"We're making a big announcement with Nokia because it's kind of our beachhead announcement, and it's where we're going to start growing our (private network) business," he said.
Private 5G networks, in particular, provide businesses with high-speed connections because they don't share bandwidth with others, making them perfect for machine learning, robotics, and artificial intelligence.
According to Grand View Research, the global private 5G network market is estimated to reach $14.28 billion by 2028.
Nokia has over 400 customers and is trying to jointly target Kyndryl's 4,000 commercial clients. Nokia has its own set of alliances and is focusing on delivering private 5G gear.
Kyndryl and Nokia have launched a worldwide network and edge computing cooperation targeted at assisting enterprise customers with LTE and 5G private wireless networking solutions to help them speed digital transformations.
The collaboration stems from a private wireless connectivity project that resulted in a solution that combines Nokia's Digital Automation Cloud (DAC) application platform with Kyndryl's consulting, design, implementation, and managed services.
According to the firm, the solution is built to help the transition to industry 4.0, which is changing how organizations create and distribute their products by connecting with IoT, cloud computing, artificial intelligence (AI), and other advancements to their environments and operations.
According to a statement from Dow Inc., the collaboration has already resulted in private LTE and 5G real-world deployments as well as several proof-of-concept (PoC) applications to support Industry 4.0-enabled worker safety and collaboration, asset tracking, and other capabilities using a blueprint that the company plans to expand and deploy across its sites worldwide.
Private wireless networking across both LTE and 5G, according to Kyndryl and Nokia, would offer unprecedented levels of operational flexibility and adaptability across a wide range of asset-intensive industries, with manufacturing as the main market segment.
In addition, Kyndryl and Nokia intend to investigate and create innovative, integrated solutions and services in the areas of edge cloud, IP networking, optics, fixed access, 4G and 5G core, and network operations software.