Amazon Web Services (AWS) launches new office in Lagos, Nigeria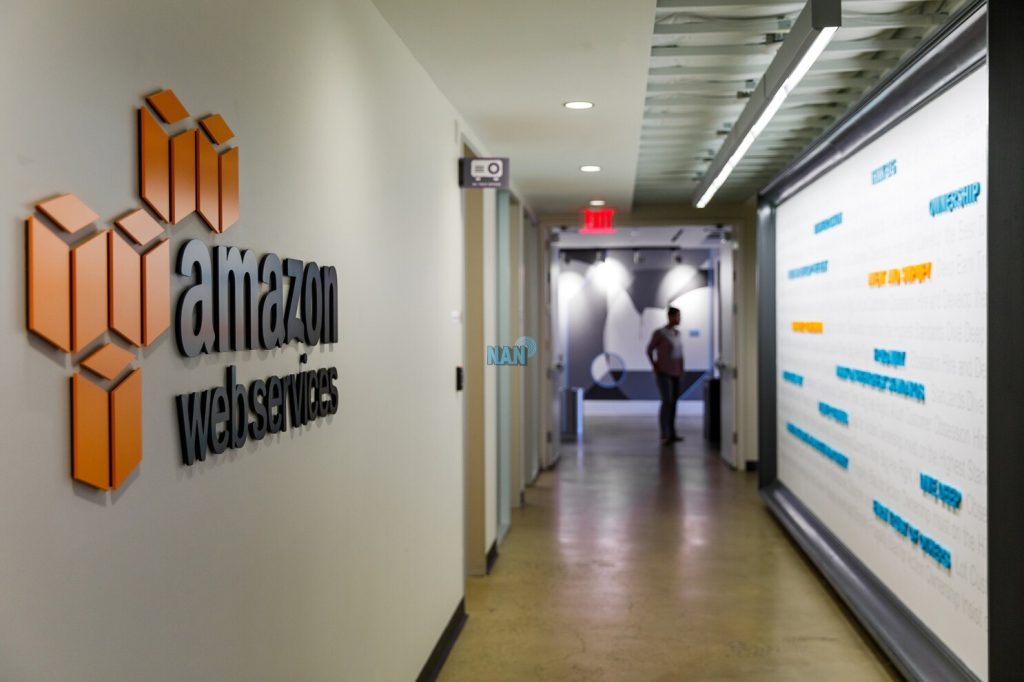 Tuesday saw the launch of the first office for Amazon Web Services, Inc. (AWS), a subsidiary of Amazon.com, Inc., in Lagos, Nigeria. The opening of the new office in Lagos is part of AWS's effort to serve the country's expanding customer and partner base. The office will provide assistance to businesses of all sizes, including small businesses, large corporations, and government agencies, as they migrate to the AWS Cloud.

"Lagos offers a highly skilled and creative talent pool, and the area is home to many fast-growing startups and notable Nigerian enterprises leading the way in digital innovation," said Amrote Abdella, regional manager of Sub -Saharan Africa at AWS.
AWS can better respond to the rise in customer and partner use of AWS services in Nigeria by launching a Nigerian branch. With a strong base in the country, AWS will serve both new and current customers with cutting-edge products and services, cut costs associated with information technology (IT), and expand their businesses in the cloud.
The new Lagos office is Amazon's latest investment in Africa. The new office will assist Nigerian clients with products and services ranging from big data analytics to development and test environments, mobile, web, and social apps, enterprise business applications, Internet of Things (IoT), and mission-critical workloads. Some of the most well-known and rapidly expanding startups and companies in Nigeria, including SeamlessHR, Yellow Card, BFree, Bankly, and government agencies, are customers of AWS.
With initiatives like AWS Activate, AWS Academy, AWS Educate, and AWS re/Start, AWS also actively supports Nigerian businesses and the community. Startups may acquire the tools they need with AWS Activate, including up to $100,000 in AWS credits, training, and support.
According to Nairametrics, university students, teachers, and other professionals can improve their learning about cloud computing by gaining knowledge and skills provided by AWS through its educational programs. The University of Benin, the University of Jos, and Igbinedion University are all members of the AWS Academy in Nigeria. In order to help people become ready for entry-level cloud careers, AWS re/Start is a 12-week, in-person, skills-based training program that covers essential AWS Cloud skills as well as useful career skills, such interviewing and resume writing.
The program has been expanded by AWS re/Start in Nigeria to three cities: Lagos, Edo, and Benue. Over 100 AWS re/Start students are currently enrolled at a campus recently opened by AWS Partner, New Vision Institute Technology, in the rural community of Otukpo, Benue state, Nigeria.
The most complete and widely used cloud service in the world for is Amazon Web Services. AWS offers more than 200 fully featured services for computing networking, analytics, machine learning, storage, databases, artificial intelligence (AI), Internet of Things (IoT), security, hybrid, virtual and augmented reality (VR and AR), media, and application development, deployment, and management available from 87 Availability Zones across 27 geographic regions. Millions of customers use AWS to power their infrastructure, including the biggest corporations, fastest-growing startups, and top government organizations.
International cloud companies have hurried to build data centers and establish a foothold on the African continent over the past six years. In 2016, IBM unveiled its first data center in Africa. In March 2019, Huawei opened two data centers in South Africa, while Microsoft later that month announced its first Azure data center in Cape Town and Johannesburg. Huawei also has intentions to expand to Nigeria.
These actions show that there is interest in the African connectivity and cloud computing sector and that there are numerous opportunities. The growth of startups in Africa, the majority of which are software firms, has raised demand for cloud computing services. Businesses often take into account how close cloud servers are to the sources of their customers' requests. The lower the latency, which in turn enhances the quality of services, the closer these servers are to the customers. There are presently 26 operational AWS regions and 8 more that are being developed.