Amazon's Q2 Earning Report Best Analyst Estimates And Revealed A Double-digit Revenue Growth Amid Pandemic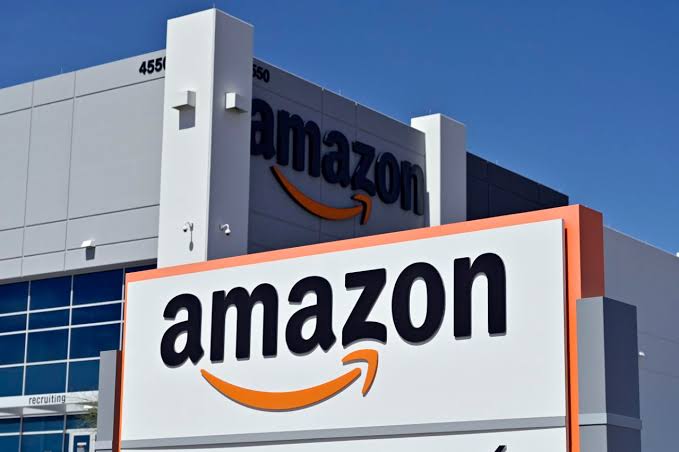 On Thursday, Amazon (AMZN) reported its second-quarter earnings which revealed that not only did the company exceed analysts' estimates but also recorded a double-digit revenue growth year over year.
Following the outbreak of the coronavirus pandemic in March, Amazon revealed that online orders skyrocketed such that the company had to work on how to ensure that all the customers are satisfied. The Q2 earning result shows how well the company was able to manage the situation and still benefit from it.
Here is a breakdown of Amazon Q2 report in comparison to Refinitiv estimate
Earnings: $10.30 per share vs. $1.46 est.
Revenue: $88.91 billion vs. $81.56 billion est.
Like every other online retail store, Amazon reported that it was taken off guard by the increase in orders triggered by the outbreak of the coronavirus pandemic. The lockdown measure and the stay at home order made both visitors and customers start making their order from Amazon. This, according to the company, disrupted their usual one or two days of product shipping and delivery causing more delays. The company further said that online grocery sales tripled year-over-year in the second quarter thereby increasing delivery capacity by more than 160%.
"This was another highly unusual quarter, and I couldn't be more proud of and grateful to our employees around the globe," Amazon CEO Jeff Bezos said in a statement.
As the pandemic keeps increasing, online orders keep increasing. Orders begin to shift from just groceries and consumables which the company said are not too profitable to other products. Amazon CFO, Brian Olsavsky said Amazon was also able to "ship a lot more."
In a phone call with analysts, Olsavsky revealed that one or two days shipping has somewhat recovered but that this is "probably considerably behind the going in rate before any of this happened."
However, the company revealed that despite not being prepared for the tremendous increase in online orders, it was able to build additional capacity in its fulfillment center to absorb demand.
The company is currently working on creating more fulfillment centers as it prepares ahead of the seasonal holiday shopping which often begins in November. Also, the company's prime day shopping event which usually takes place mid-July will now take place around October.
Earlier this month, Amazon revealed that one of its measures to ensure that there is enough space in its warehouse in the US is the institution of quantity limits for product shipment from third-party sellers that makes use of the stores.
"As we move into Q3, we need to build more inventory for Q4," Olsavsky said. "We've got our hands full on that challenge, but we've got a really good team that's been working very hard probably since late February on this issue."
As online order keeps increasing, the company has been facing some tough times with its warehouse workers who claim that it has not done enough to protect them from contracting the virus.
Amazon said that it had mapped out plans to tackle this and would be spending more than $2 billion to ensure that all the necessary things are put in place. However, it is important to note that Amazon said the same thing in the last quarter submitted. The company said it would spend all its estimated $4 billion profit on taking care that all its employees are adequately protected.
Meanwhile, Amazon forecasts that in the third quarter, it would be able to make a net sales between $87 billion and $93 billion which represents a year-over-year growth between 24% and 33%. The company also said its operating income for the third quarter would be between $2 billion and $5 billion.
However, in the Q2 earnings reports submitted by the company, Amazon Web Services made a revenue of $10.81 billion. This represents a 29% year-over-year growth but slightly less than the 33% growth it recorded in its first-quarter report.
Although cloud service has been on the increase due to the increase in work from home caused by the pandemic, with companies looking at reducing their usual charges, cloud service revenue growth has been very slow. This is one of the reasons revenue growth in Amazon Web Service was quite slow.
Amazon's other business and services generated a revenue of $4.22 billion which is a 41% year-over-year growth. In addition to this, Amazon's Prime member subscription also experienced a 29% year-over-year increase, generating about $6.02 billion.
Lastly, the company's third-party sales grew to 52% year-over-year as against the 48% recorded in the last quarter.