BERKSHIRE HATHAWAY: COMPANY, LEADERSHIP, GROWTH AND PERFORMANCE IN THE STOCK MARKET
Posted on January 14, 2020
By admin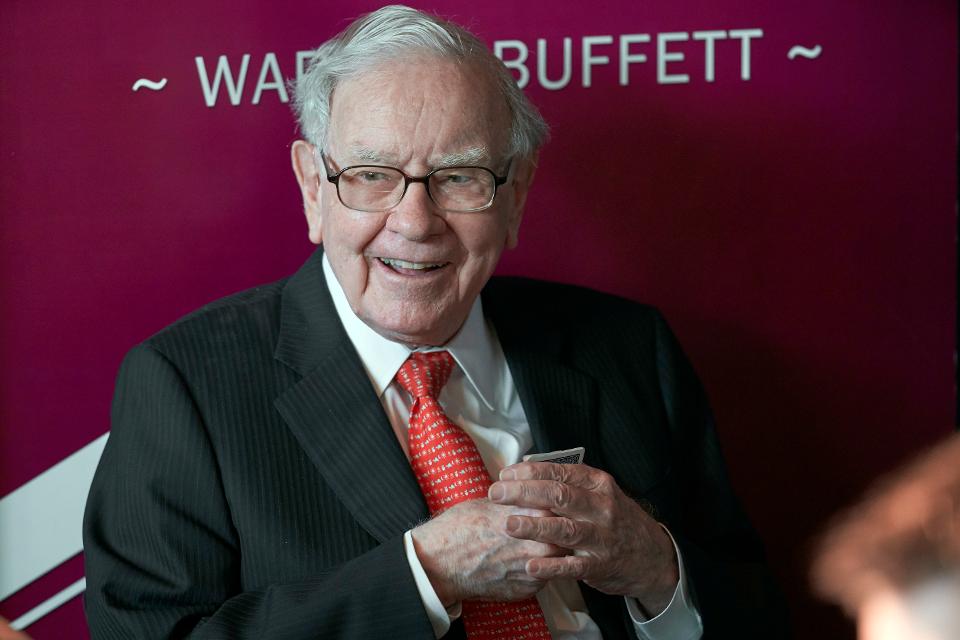 Overview
Berkshire Hathaway, an American multinational conglomerate holding company is headquartered in Omaha, Nebraska, United States. The multinational company since its establishment decades ago has grown to own numerous franchises. The company completely owns GEICO, Duracell, NetJets, Pampered Chef, BNSF, FlightSafety International, Long and Foster, Lubrizol, Fruit of the Loom, Helzberg Diamonds and Dairy Queen. Berkshire Hathaway holds several percentages in other companies including, 26.7% of Kraft Heinz company, 6.8% of American Express, 9.4% of The Coca-Cola company, 6.8% of Bank of America, 9.9% of Wells Fargo and 38.6% of Pilot Flying J.
The companies huge acquisition of shares of major United States airlines began in 2016. Currently, United States Airlines and Delta Airlines have Berkshire Hathaway as their largest shareholder. The company is also reported to be one of the top three shareholders in Southwest Airlines and American Airlines.
According to statistics, Berkshire Hathaway has averaged an annual growth in book value of 19.0% to its shareholders since 1965, while employing large amounts of capital, and minimal debt.
With respect to the Forbes Global 2000 list and formula, Berkshire Hathaway is the third-largest public company in the whole world, the tenth-largest conglomerate based on generated revenue and also, it is the largest financial services company by revenue in the world.
Brief History of Berkshire Hathaway
The history of Berkshire Hathaway can be traced to Valley Fall Company, a textile manufacturing company founded by Oliver Chace in 1839 in Valley Falls, Rhode Island. In 1929, Valley Falls Company merged with Berkshire Cotton Manufacturing Company (founded in 1889) in Adams, Massachusetts, to form Berkshire Fine Spinning Associates.
Berkshire Fine Spinning Associates in 1955, merged with Hathaway Manufacturing Company (founded in 1888 by Horatio Hathaway) to form Berkshire Hathaway. This came following Hathaway's general decline in the textile sphere after World War I.
Following the merger, Berkshire Hathaway had 15 plants that employed over 12,000 workers and yielded over $120 million in revenue and was headquartered in New Bedford. Seven of those locations were subsequently closed down at the end of the decade, with workers being laid-off.
Warren Buffett in 1962, began buying stock in Berkshire Hathaway after noticing a pattern in the price direction of its stock whenever the company closed a mill. Even though there were hitches of falling textile prices, Warren Buffett decided to buy more of the company stocks, including that of Stanton (which made an oral tender to buy back Buffett's shares in 1964 at $11.5 per share amid the crumbling textile business). This made Buffett the majority shareholder of the dwindling textile business.
Buffett maintained Berkshire's core business of textiles until 1967 when he began to expand into the insurance business by Purchasing the National Indemnity Company. Berkshire acquired an equity stake in the Government Employees Insurance Company at the tail end of the 1970s. In 1985, Hathaway's historic core, which is the textile business, was closed down.
The leadership of Berkshire Hathaway
The current members of the board of directors of Berkshire Hathaway are Warren Buffett who serves in the capacity of Chairman, Charlie Munger serves as Vice Chairman, Walter Scott Jr., Thomas S. Murphy, Howard Graham Buffett, Ronald Olson, Charlotte Guyman, David Gottesman, Bill Gates, Steve Burke, Susan Decker, Meryl Witmer, Ajit Jain, and Greg Abel.
Businesses Franchises operated by Berkshire
1. Insurance Businesses
Berkshire Hathaway's insurance businesses focus on the insurance and reinsurance of businesses, properties and casualty risks primarily in the United States. Berkshire acquired General Re, making its insurance business to include life, accident and health reinsurers and other internationally based property and casualty reinsurers. Some platforms under Berkshire Hathaway's insurance businesses include:
GEICO was acquired by Berkshire in 1996 and is headquartered in Chevy Chase, Maryland. Subsidiaries under GEICO include Government Employees Insurance Company, GEICO General Insurance Company, GEICO Indemnity Company, and GEICO Casualty Company. These companies have offered primarily private passenger automobile insurance to individuals in all 50 states and the District of Columbia.
The company acquired General Re at the tail end of 1998. The subsidiaries of General Re currently conduct global reinsurance business in approximately 72 cities and provide reinsurance coverage worldwide. General Re operates: North American property/casualty, international property/casualty, which principally consists of Cologne Re and the Faraday operations, and life/health reinsurance
NRG (Nederlandse Reassurantie Groep)
NRG, a Dutch life reinsurance company, was acquired from ING Group by Berkshire in December 2007.
Berkshire Hathaway Assurance
This subsidiary insures municipal and state bonds- bonds that are issued by local governments to finance public works projects such as schools, hospitals, roads, and sewer systems.
2. Energy Business
Berkshire Hathaway Energy
Berkshire holds about 89.8% of the Berkshire Hathaway energy group. Prior to April 30, 2014, Berkshire Hathaway Energy was known as MidAmerican Energy Holdings Co.
3. Manufacturing, Retailing and servicing business
Berkshire manufactures and distributes varieties of clothing and footwear. Its franchises involved in cloth manufacture and distribution include Union Underwear Corp., Fechheimer Brothers, Russell Corp., H.H. Brown Shoe Group, Acme Boots and many more.
Berkshire entered the building product business in 2000, following the acquisition of Acme Building Brands, Texas. The company focused on manufacturing and distribution of clay bricks, concrete blocks, and cut limestone. This building product business of Berkshire expanded following the sequential acquisition of Benjamin Moore and Co. (2000), Johns Manville (in 2001), Shaw Industries Inc. (in 2001 and 2002) and Clayton Homes inc. (in 2003)
4. Flight Services
FlightServices International Inc. was acquired by Berkshire in 1996 and is headquartered in New York. This franchise offers supplies of high technology pilot training to military, government, corporate, marine and regional aircraft operators. This company is the world's leading provider of professional aviation training services.
In 1998, Berkshire acquired Net Jets Inc., the world's leading provider of fractional ownership programs for general aviation aircraft. In 2019, the NetJets program operated more than 10 aircraft types with a fleet size of greater than 750.
5. Real Estates
In 1998, Berkshire founded Home Services of America, based in Minnesota, under the Berkshire Hathaway Energy. The real estate branch operates in 28 states and has over 22,000 sales associates. Its services include brokerage, mortgage loan originations, title, and closing services, home warranties, property and casualty insurance, and other related services.
Performance of Berkshire Hathaway in the Stock Market from 2019 to Present
Berkshire's A and B stocks trade in the stock market, precisely the New York Stock Exchange as (ticker: BRKA) and (ticker: BRKB). The company's shares performed excellently in 2019, and Barrons estimated a total return of over $250 billion. The class A stocks gained 11% in 2019 to $339,590, against a 31.5% total return for the S&P 500 Index. This was quite low because the last time Berkshire lagged behind the S&P 500 with this present margin was in 2009. The company's B shares (BRKB) gained about $227.68. The company is valued at $555 billion.
Currently, shares of Berkshire Hathaway trades at $340,185 per stock.
The company is expected to announce its fourth-quarter results on the 22nd of Feb, 2019; and release its annual report and shareholder letter as well.