Due to investors' apathy, the value of 14 Nigerian banks' stocks fell by N134 billion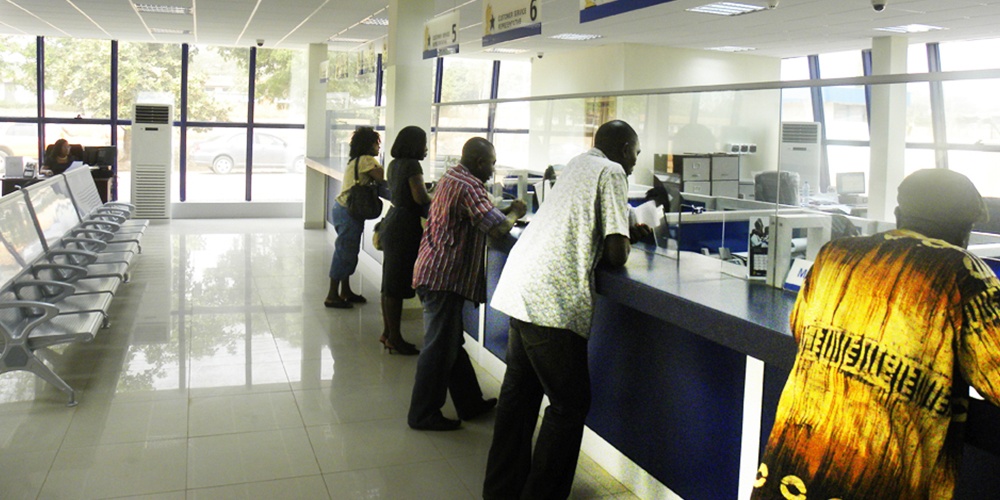 The value of 14 listed banks decreased by N134 billion in the first half (H1) of 2022 due to investors' continued apathy and divestment from banking equities at the Nigerian Exchange Limited (NGX).
The market capitalization of banking sector big names like Zenith Bank Plc, Access Holdings Plc, United Bank for Africa Plc (UBA) Plc, Guaranty Trust Holding Plc (GTCO), and Stanbic IBTC Holdings Plc, among others, was a major factor in the NGX Banking Index's performance decline during the study period, according to findings from THISDAY.
According to Mr. David Adnori, vice president of Highcap Securities, 2022 has been a difficult year so far for listed banks on the NGX. The sector index has lagged the broader stocks gauge (NGX-All Share Index: +21.3%) year to date, returning a depressing 2.04% or 8.28 basis points to 397.79 basis points. More so, the Banking index ranks second worst among sector indices on the NGX behind the Insurance index.
The values of GTCO and Zenith Bank, followed by Stanbic IBTC Holdings, appear to have experienced the greatest fall throughout the reviewed time.
As a result of the stock price dropping by N5.50 or 21.15 percent to N20.50 per share as of June 30, 2022 from N26.00 when it first began trading in 2022, the market capitalization of GTCO on the NGX decreased by N161.87 billion.
Analysts ascribed the dismal unaudited first quarter (Q1) 2022 report and accounts for the period ending March 31, 2022, as the cause of the drop in GTCO performance in stock price. In its financial report for the first quarter of 2022, the group declared a profit of N43.21 billion, a decrease of 5.1% from the N45.55 billion reported in the first quarter of 2021.
In addition, the company announced a N1.51 earnings per share, a 5.63% decrease from the N1.60 reported in the first quarter of 2021.
Additionally, due to a N3.45 or 13.72 percent loss in share price from N25.15 per share when it first began trading this year to N21.70 per share as of June 30, 2022, Zenith Bank's market capitalization decreased by N108.32 billion.
In terms of market capitalization, Stanbic IBTC Holdings was in second place with a fall of N31.7 billion, followed by Access Holdings and Unity Bank with declines of N1.78 billion and N1.05 billion, respectively, in H1 2022.
Other banks, including FCMB Group Plc, Sterling Bank Plc, Unity Bank Plc, and Union Bank of Nigeria Plc, reportedly saw a little uptick in their stock prices on the NGX.
The stock prices of ETI, Wema Bank Plc, FBN Holdings Plc, and Jaiz Bank Plc have also increased marginally.
In a most recent analysis, entitled: "Nigerian Banks: Q1 22 earnings review," analysts at Coronation Research stated that the notion that the "fundamentals of the banking sector" are appealing has maintained, even as "investor apathy around bank stocks" prevails. Although bank profits and profitability have marginally declined in recent years, bank stocks are oversold.