GTCO reports a profit before tax of N214.2 billion and the company will pay N3.10 FY dividend
Posted on April 18, 2023
By admin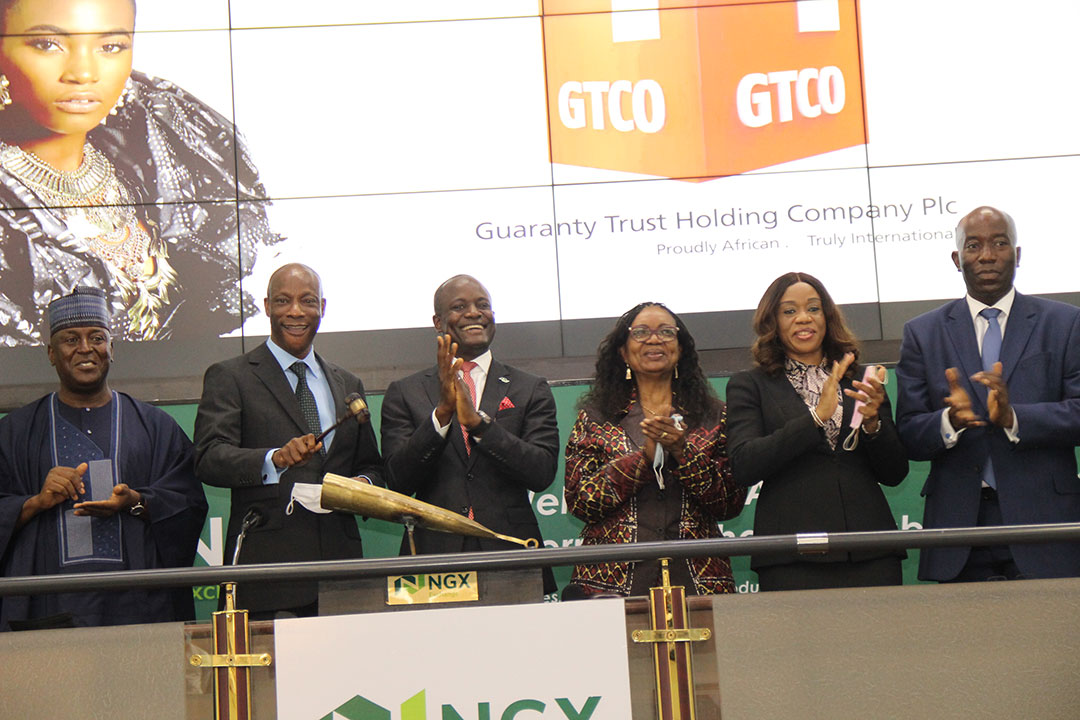 GTCO released a profit of N214 billion however, investors are expecting more than this. The company has many income streams, and offering an N3.10 dividend payment for FY 2022 means it is not trying its best to make investors happy.
Guaranty Trust Holding Company Plc (GTCO) has released its Audited Consolidated and Separate Financial Statements for the year ended December 31, 2022. The financial statements were submitted to the Nigerian Exchange Group (NGX) and the London Stock Exchange (LSE).
According to the report, the Group reported a profit before tax of ₦214.2billion, representing a 3.3% dip from ₦221.5billion posted in the corresponding year ended December 2021. This was due to the ₦35.6bn impairment recognized on Ghanaian sovereign securities. However, the Group's balance sheet remained well-structured and resilient with total assets and shareholders' funds closing at ₦6.45trillion and ₦931.1billion, respectively.
Furthermore, the Group's loan book (net) increased by 4.6% from ₦1.80trillion as of December 2021 to ₦1.89trillion in December 2022, while deposit liabilities grew by 11.6% from ₦4.13trillion to ₦4.61trillion during the same period.
The Capital Adequacy Ratio (CAR) remained very strong, closing at 24.1%. Similarly, asset quality was sustained as IFRS 9 Stage 3 Loans ratio (NPLs) improved to 5.2% in December 2022 from 6.0% in December 2021. However, Cost of Risk (COR) inched up marginally to 0.6% in FY-2022 from 0.5% in December 2021 due to the impact of worsened macros on PDs.
In his comments on the financial results, the Group Chief Executive Officer of Guaranty Trust Holding Company Plc (GTCO Plc), Mr. Segun Agbaje, noted that despite the challenges faced in the different markets where the Group operates, its strong business fundamentals and unwavering commitment to sound business strategies allowed it to deliver a decent performance and strengthen its competitive edge. He also mentioned that 2022 was significant for GTCO, being the first year after the corporate restructuring into a financial holding company in August 2021.
GTCO is a leading financial services group with banking operations in Nigeria, West Africa, East Africa, United Kingdom, and new businesses in Payment, Funds Management, and Pension Fund Administration. Its leadership in the banking industry and efforts at empowering people and communities have earned it many prestigious awards over the years. Recently, the Bank was recognized as Africa's Best Bank and the Best Bank in Nigeria at the 2021 Euromoney Awards for Excellence. It also retained its position as Africa's Most Admired Financial Services Brand in the 2021 ranking of Brand Africa 100: Africa's Best Brands. Overall, the Group continues to post one of the best metrics in the Nigerian Financial Services industry in terms of key financial ratios, including Pre-Tax Return on Equity (ROAE) of 23.6%, Pre-Tax Return on Assets (ROAA) of 3.6%, Full Impact Capital Adequacy Ratio (CAR) of 24.1%, and Cost to Income ratio of 48.0%.