Ironwood Maiden – Cyclerion Steps Out On Its Own After Spinoff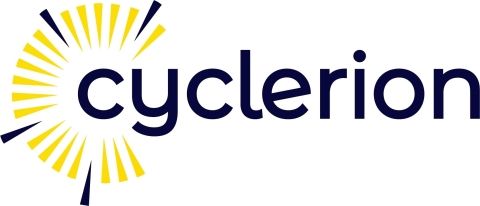 Everyone was focused on DowDupont's (DWDP) mega Dow (DOW) spinoff yesterday, but it wasn't the only show in town. Ironwood Pharmaceuticals (IRWD) also completed the spinoff of Cyclerion Therapeutics (CYCN) that same day. As we previously discussed, Ironwood shareholders should have received one share of Cyclerion stock for every ten shares of IRWD stock owned. That ratio may leave shareholders with tiny stakes in the new company potentially leading to forced selling.
As is normal for these situations, leadership is ecstatic about the future. Here is Mark Mallon, Ironwood's new CEO, on the spinoff:
Today marks the beginning of a new chapter for Ironwood, one that combines a strong drug development and commercial foundation with a sharpened focus on our core objective – creating medicines that make a difference for people living with GI diseases. We are well positioned to deliver on our strategic initiatives, which include accelerating growth of LINZESS, advancing our GI development portfolio, and generating profits from continuing operations on a non-GAAP basis. I am honored and excited to lead a spectacular team in this next phase of Ironwood's growth and development, and to drive further innovation within the GI market in order to deliver differentiated therapies to patients.
Cyclerion's CEO, Ironwood's former longtime CEO Peter Hecht, is just as ebullient about the spinoff:
We are excited to unleash the terrific Cyclerion team and further our laser-focused mission to advance tailored sGC stimulators to patients with serious and orphan diseases
Actually, he could probably use some more enthusiasm. He has noted in the past though that the spinoff will offer the company 'a fresh start' and that one reason for the spin is that 'we have had this very exciting, highly valuable program that was getting almost no attention. And now it will.'
Cyclerion will hold Ironwood's soluble guanylate cyclase (sGC) business and according to BioSpace the company 'plans to utilize the power of sGC pharmacology to discover, develop and commercialize breakthrough treatments for serious and orphan diseases.' For some additional detail:
It has a portfolio of five differentiated sGC stimulator programs each designed for unique target tissues.

These programs all have milestones expected this year. They include olinciguat in Phase II development for sickle cell disease, praliciquat in Phase II for heart failure with preserved ejection fraction (HFpEF) and for diabetic nephropathy. IW-6463 is in Phase I for serious and orphan central nervous system diseases, and two late-stage discovery programs target serious liver and lung diseases.
Prior to the spinoff, the company raised $175m in a private offering that should provide development runway for a few years. The hope is the company will have demonstrated success somewhere in order to raise additional funds.
Post-spin Ironwood will be solely focused on GI and will also be something it has never been before: profitable. According to Mr. Mallon, the company will be profitable from 'day one' and will no longer have to plow all of its profit and cash flow back into risky development drugs. The company also has about half of its previous staff after losing workers during the Cyclerion spinoff and prior layoffs. The hope is to grow sales of its Linzess drug and that its two potential drugs in mid- to late-stage clinical trials work out. The Boston Globe provides some additional details on those:
one is an extended-release form of the compound in Linzess to treat abdominal pain linked to irritable bowel syndrome. The other is a compound to treat persistent acid reflux for the estimated 10 million Americans who are unable to get relief from proton pump inhibitors, the standard remedy.
The same Boston Globe piece also notes that Cyclerion will operate from one of the floors previously leased by Ironwood and that Cyclerion's floor is the only one which also includes a lab. In other words, Ironwood's property does not. That makes sense because Cylcerion has a number of drugs under development, many in the early stages, looking at treating rare disorders while Ironwood looks to monetize existing products. The paper sums up the split nicely: 'Think of Ironwood as a mature traditional drug maker and Cyclerion as its edgy, risk-taking kid brother.'
Time will tell which one was the right bet.
Disclosure: Author holds no position in any stock mentioned.
Source : https://www.stockspinoffs.com/2019/04/03/ironwood-maiden-cyclerion-steps-out-on-its-own-after-spinoff/