JD.com Logistics spinoff may amount to $40B in valuation
Posted on March 04, 2021
By Glory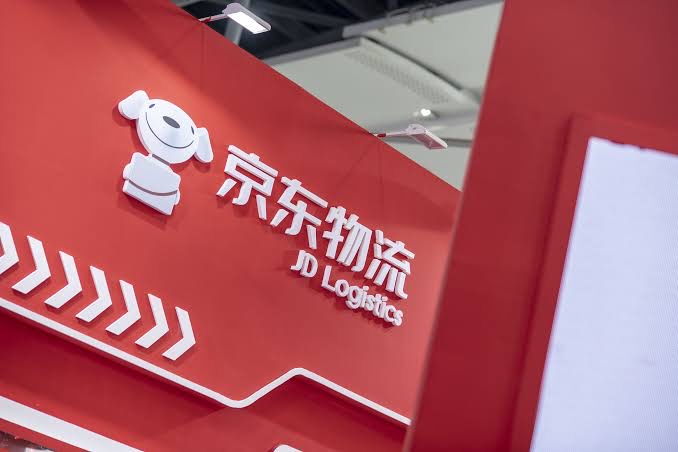 Chinese tech firm JD.com has filed to list its supply chain unit, JD Logistics, on the Hong Kong Stock Exchange. Its initial public offering could raise $5 billion, shooting the company's valuation to $40 billion, according to a Bloomberg report.
The move to spinoff JD Logistics is coming after a few months of the JD Health spinoff which raised $3.5 billion.
The Chinese tech giant has seen a dramatic increase in sales since the wake of the pandemic. This has helped the company make large investments in JD Logistics's warehousing space. Its total warehouses, as of September, were 800 units. This has played a role in making the supply chain deliver services more effectively to its customers.
"The funds raised can aid JD Logisitics's expansion without burdening JD.com. Going forward investors and management can focus on two distinct businesses, e-commerce, and logistics, which have different growth and profitability profiles," said Analyst Vey-Sern Ling in the Bloomberg report.
The JD Logistics IPO will be one of the recent offerings on the Hong Kong market, including Kuaishou Technology and Uber Technologies Inc. Both companies have been attractive to investors as the Chinese e-commerce industry is set to surpass 50% in its revenue above China's total retail sales, according to EMarketer. BofA Securities Inc., Haitong International Capital, and Goldman Sachs Group Inc. are the joint sponsors of the proposed JD Logistics IPO.
JD.com is also making plans to spin off its financial technology arm, JD Digits which recently filed an application at Shanghai's tech STAR Market. The potential spin-off would help the company supply better technology services to all its business partners, both current and future.
Following the JD Logistics spin-off announcement, shares of JD jumped 4.2%.
JD Logistics's net loss fell to 11.7 million yuan ($1.8 million) in the nine months ended September. While revenue growth jumped 43.2% to 49.5 billion yuan during the same period, according to the company's filing.
Chinese e-commerce industry has seen an increase in sales following the events that unfolded since the wake of the pandemic. Shopping sites like Alibaba Group Holdings Ltd. and Pinduoduo Inc. are major beneficiaries of the pandemic in China.
Senior analyst at Bernstein Research firm in Hong Kong, Robin Zhu said the IPO will "lead to a re-rating for a pretty substantial part of JD's business, which in turn should be good for JD's shares." Adding that "more upside is likely as we get more color that enables us to value JD Logistics properly."