Boeing fired CEO Dennis Muilenburg following Boeing 737 Max crash issues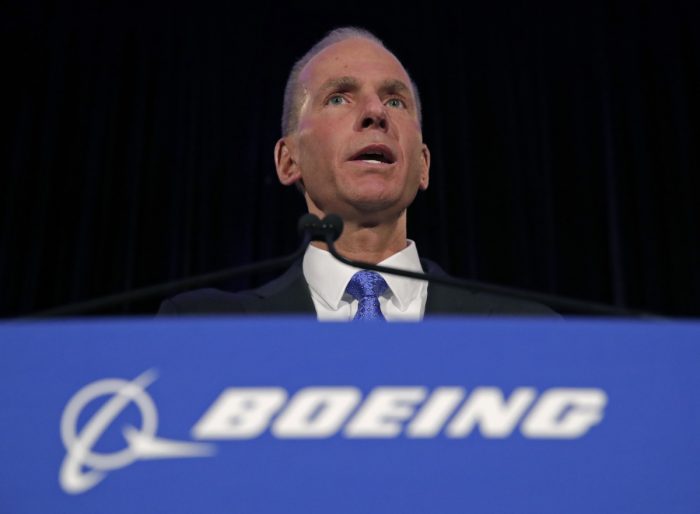 On Monday (December 21), Boeing (BA) fired its CEO, Dennis Muilenburg. The company said it replaced him with the company's chairman as the organization struggles to regain the trust of regulators, customers and the public in the wake of two fatal crashes of its best-selling plane, the 737 Max.
Muilenberg was fired with the immediate effect, and Chairman David Calhoun will become the CEO on Jan. 13. The transition period will allow him to exit his non-Boeing commitments. Board member Lawrence Kellner will become Boeing's nonexecutive chairman with immediate effect.
This decision is coming after Boeing's attempts to contain one of its biggest crises in history has been futile, disrupting its relationships with its airline customers and its pilots who have complained about broken trust.
At the beginning of the month, the Federal Aviation Administration admonished Boeing for pushing an unrealistic timeline for the planes' return to service. The two crashes in Indonesia in October 2018 and in Ethiopia last March claimed 346 lives.
This past weekend, Boeing had a major challenge. Its autonomous flight control system fired at the wrong time shortly after launch, putting Starliner in the wrong orbit. A planned docking with the International Space Station to deliver supplies had to be aborted. However, the craft returned safely to Earth on Sunday.
CFO Greg Smith, who has become the interim CEO, said in a note to employees announcing the reshuffle, "The Board determined that a change in leadership was necessary to restore confidence in the company moving forward and that we will proceed with a renewed commitment to full transparency, including effective and proactive communications with the FAA, other global regulators and our customers,"
The FAA in a statement said, "Our first priority is safety, and we have set no timeframe for when the work will be completed. We expect that Boeing will support that process by focusing on the quality and timeliness of data submittals for FAA review, as well as being transparent in its relationship with the FAA as safety regulator."
Earlier this month, Boeing said it was going to suspend production of the 737 Max early next year. Boeing has been resisting calls to replace Muilenburg. The board removed him as chairman in October saying he could better focus on bringing the Max back to service, a process that has been delayed by additional questions from regulators. Earlier this month, the FAA's chief said he would not rule out fining Boeing for failure to make disclosures about the 737 Max.
Muilenburg who was an engineer became the CEO in 2015 and had been with the company since he was an intern. Boeing replaced Kevin McAllister, the head of its commercial airplane unit, shortly after removing Muilenburg as chairman. Stan Deal, a three-decade Boeing employee who most recently led its global services business, replaced McAllister.
Calhoun has been on Boeing's board since 2009. In October, he took on the role of non-executive chairman. Calhoun was once a senior managing director at Blackstone, and worked at General Electric for more than two decades.
Kellner, who now will become chairman, is the former CEO of Continental Airlines. He has been on Boeing's board since 2011.