Is Instacart on the stock Market?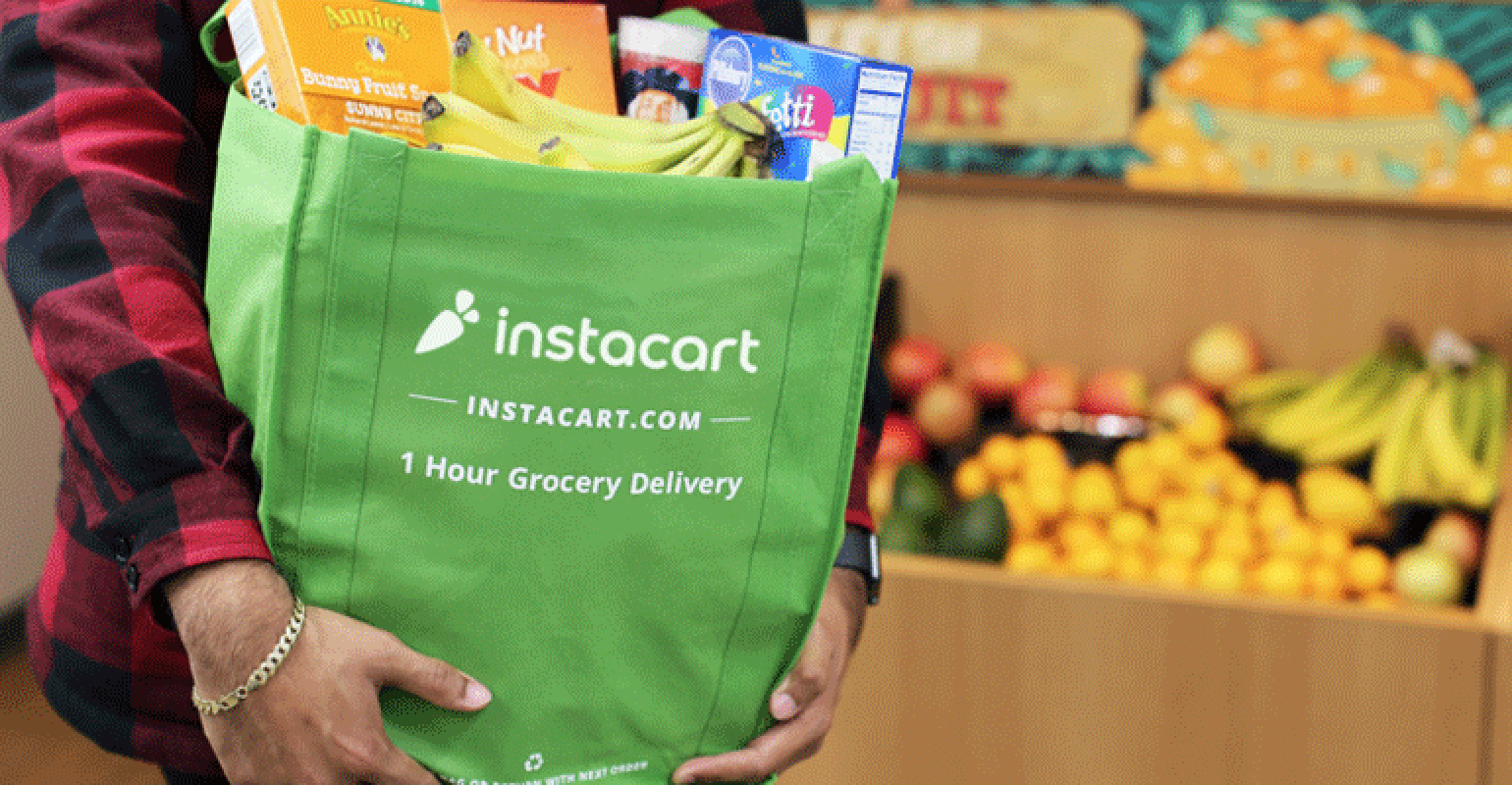 Instacart is a delivery company that is focused on food, groceries, and pick up services in the United States of America and Canada. The company's headquarters is based in San Francisco, California.
Instacart private funding
Instacart is a big company, it is worth $14 Billion as of June 2020 after raising $225 Million in recent funding led by DST Global and General Catalyst. Instacart is still a private company, therefore we can say that it is not listed on the stock exchange for public trading.
This is what EquityZen wrote about Instacart, "Instacart's same-day delivery and pickup services bring fresh groceries and everyday essentials to busy people and families across the U.S. and Canada in as fast as an hour. Instacart has partnered with more than 350 beloved national, regional, and local retailers, including Albertsons, ALDI, Costco, Kroger, Loblaw, Publix, Sam's Club, Sprouts, Walmart Canada, and Wegmans, among others, to deliver from more than 25,000 stores across more than 5,500 cities in North America. Instacart's delivery service is available to more than 85% of U.S. households and 70% of Canadian households. The company's cutting-edge enterprise technology also powers the e-commerce platforms of some of the world's biggest retail players, supporting their white-label websites, applications, and delivery solutions".
Instacart Funding History
| | |
| --- | --- |
| June 2013 | $12.2M |
| June 2014 | $24.4M |
| October 2014 | $2.2M |
| December 2014 | $256M |
| March 2017 | $500M |
| April 2018 | $350M |
| November 2018 | $897M |
| June 2020 | $325M |
| June 2020 | $100M |
Instacart IPO
Instacart is expected to go public very soon, but the company is yet to discuss much their IPO plans much. In 2017 the company's CEO said that Instacart has no plan to go public very soon. However, things have changed and Instacart is now weighing its option on when to file for IPO.
Instacart is not yet listed on the stock market as of August 2020
Instacart is still privately owned, the grocery delivery, and pick-up service company is not expected to be listed on the stock exchange anytime soon although speculations continue to grow.
Speaking to the press, co-founder Max Mullen told Reuters that Instacart IPO is not even an internal discussion at this moment, he added that there is no plan to go public while shutting down speculations about the company going public.
With the growing IPO rumors, Instacart IPO date has not been released by the company but the effect of the Coronavirus pandemic may force the board to reconsider their timing. Investingport will continue to monitor the news and bring you updates as they become available.