Jumia Lay off 900 Employees, Which Is 20% of Its Workforce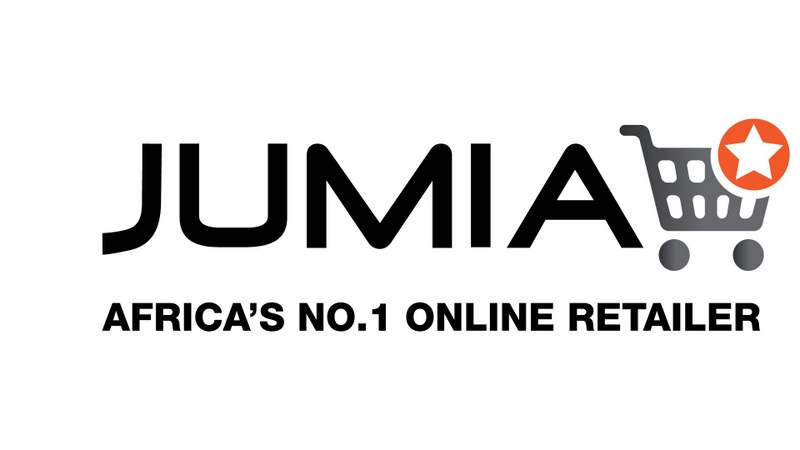 Africa's e-Commerce platform, Jumia, has announced that it has laid off 20% of its workforce, approximately 900 employees. This is the latest from the layoff report among the big companies, and they decided to reduce the company's expenses because they want to cut high costs from the company. It was last year we gave a report that the company also had some job cuts due to low profits, and now again they have taken another decision to cut more jobs.
Why is Jumia Cutting Jobs?
The decision by the e-Commerce platform to reduce the headcount in the company by 20% came in as a result of its Q4 2022 financial results. The company first hinted that there are possibilities of a head cut as of November 2022, which is part of their strategies to reduce costs and losses.
After the layoffs, the e-commerce company said it had streamlined the organizational structure and created leaner and more effective teams fully committed to carrying out the company's strategy. The reorganization saw Jumia reduce its presence significantly in Dubai, where they have certain management functions.
Jumia also said it reduced its workforce in Dubai by 60%, and most of the remaining employees are relocated to its African countries. These places are closer to their sellers, customers, and operations.
ALSO READ >>> Jumia Offices Near Me
The words of the company addressing the layoff?
The company said in the memo that the headcount reduction was needed to save over 30% on monthly staff costs starting from March 2023. We are allocating a higher share of investment to local offline channels to help us build more vital brand awareness and consideration.
Also, we have seen early signs of a successful strategy in our e-commerce business, and the shipping cost has reduced by 23% year-over-year in the 4th quarter of 2022.
"We expect these headcount reductions to allow us to save over 30% in monthly staff costs starting from March 2023, as compared to the October 2022 staff cost baseline.
"The implementation of these organizational changes resulted in $3.7 million in one-off restructuring costs booked in the fourth quarter of 2022," the company said, adding that the headcount reductions were made in Q4 2022.
"As part of that, we are working on optimizing the returns on our paid online marketing investments by rationalizing marketing channels.
"We also allocate a higher share of investment to local offline channels that help us cost-effectively build brand awareness and consideration.
"We are also working on a comprehensive plan to drive fulfillment cost efficiencies. This includes several actions, such as optimizing our footprint and logistics routes, improving warehousing staff management and productivity, reducing packaging costs, and many more.
"We have seen early signs of success of this strategy in our e-commerce physical goods business where the freight & shipping cost per package decreased by 23% year-over-year in the fourth quarter of 2022," the company stated.
More on Jumia
Dufay has been officially named CEO by the Supervisory Board, according to Jumia, who also announced that Francis Dufay, who had previously served as Acting CEO, had been given the position. The executive search that was performed, according to the firm, is now complete. It further stated that Francis' selection demonstrated the Board's high regard for his leadership and capacity to grow the company to profitability.
Dufay commented on the company's Q4 financial performance and said:
"In the fourth quarter of 2022, we started implementing our strategy to accelerate our path to profitability and further strengthen our fundamentals. While the fourth quarter results only reflect a fraction of the actions we are taking, we are seeing early signs of success and remain focused on execution. In light of these encouraging signs, we expect a sharp reduction in Adjusted EBITDA loss from $207 million in FY2022 to $100-120 million in FY2023.
"We remain more than ever confident about the growth opportunity across our markets and are making fundamental improvements to our consumer value proposition which will help us drive sustainable long-term growth.
The operational loss for the fourth quarter of 2022 at Jumia was $49.8 million, a decrease of 41% from the previous year, while the adjusted EBITDA loss was $49.2 million, down by 30% from the prior quarter. Jumia also completed the company closures it had planned to conduct in Q3 and Q4 2022 as part of other cost-cutting efforts. The e-tailer took these actions to allocate resources better and concentrate on its core business segments that offer lucrative investment returns. All markets will no longer offer Jumia Prime. Also, the business will stop offering logistics services in all areas excluding Nigeria, Morocco, and the Ivory Coast.
Then, it will reduce first-party groceries in Algeria, Ghana, Senegal, and Tunisia. Moreover, it will stop offering meal delivery services in Ghana, Senegal, and Egypt. According to the corporation, in the first nine months of 2022, these activities contributed less than 1% to group GMV and 2% to group adjusted EBITDA loss.
In the meantime, Jumia's quarterly active customer base fell by 15%, from 3.8 million in Q4 2021 to 3.2 million in Q4 2022. Jumia states this occurred because the country's economic climate constrained users' spending power. Also, it indicated a purposeful cutback in how it pushed product categories with complex unit economics.
However, starting in Q4 2021, the company saw reductions in orders, gross merchandise value, and total payment value. Orders decreased by 12.5%, from 11.3 million to 9.9 million; GMV decreased by 14%, from 330.1 million to 283.1 million; and the TPV decreased by 18%, from 90.5 million to 73.9 million. Jumia's sales stayed on track and increased 7.1% year over year from 62 million in Q4 21 to 66.5 million in Q4 22, despite the dip in metrics that the company had been consistently growing over the previous couple of quarters. However, despite a 41% decrease in operating loss, gross profit rose 21.9% yearly.
With $512.8 million ($117.1 million in cash and cash equivalents and $395.7 million in term deposits and other financial assets), Jumia ended the year 2021. As at the end of 2022, its liquidity had fallen to $227.8 ($72.1 million in cash and cash equivalents and $155.7 million in term deposits and other financial assets), a more than 50% decrease from the previous year. At the time of publication, shares of the e-commerce corporation with its headquarters in the United States and an emphasis on Africa decreased by 10% to roughly $3.78.
READ ALSO >>> Jumia Jobs | Apply Now
Final words on Jumia Layoff
Jumia, one of the biggest e-commerce companies in Africa, has also entered the list of companies that have reduced its headcount. Most of these decisions have affected several people and have made them jobless, and we will surely want to ask ourselves, what will be the fate of these people after being laid off?

Knowing fully well that everyone is running away from the downgrade in the economy will freeze so many companies from hiring because they will also be scared of extra spending. We hope that the economy will get some balance over time and reduce the number of layoffs we report daily. For some job updates, and to also benefit from our services, CHECK HERE.