Southwest Airlines Still Struggling With Technical Problem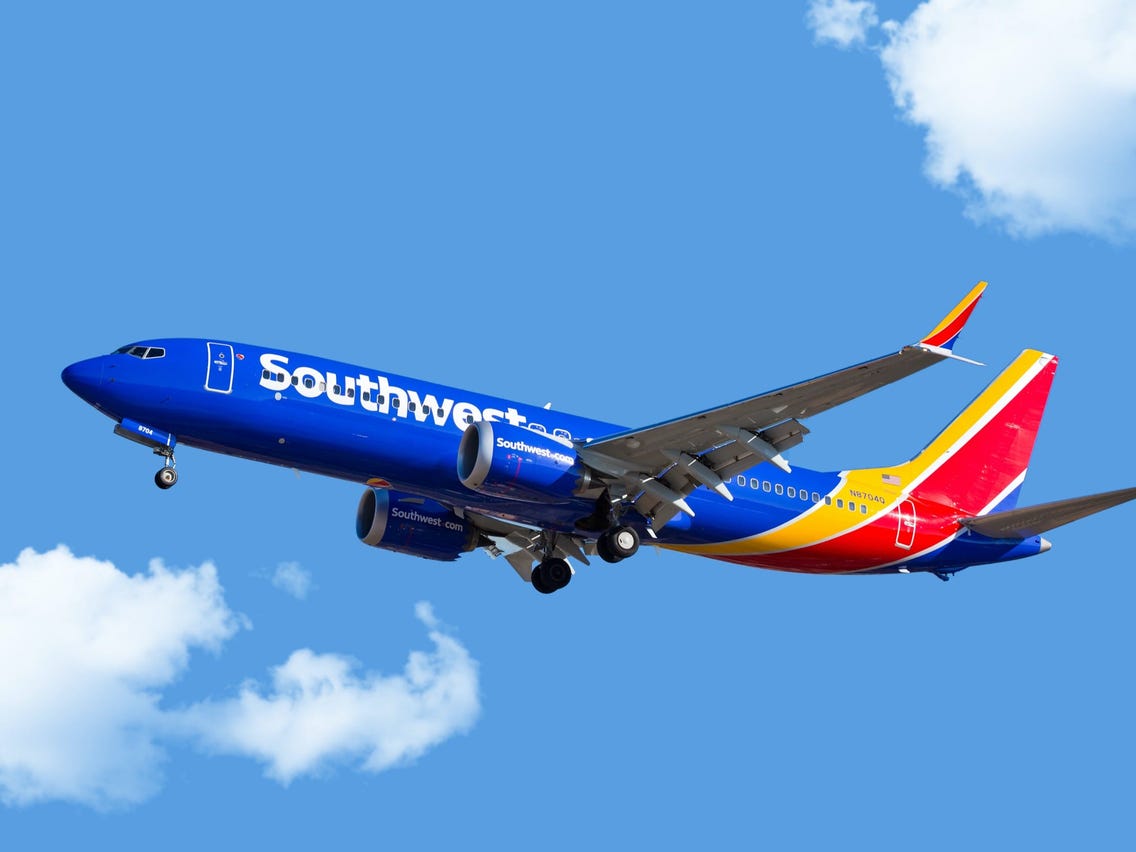 Hundreds of flights were canceled or delayed on Wednesday from Southwest airlines as the carrier struggles to recover from its second technical problem in less than a week. On Tuesday, the airline announced that it had solved the connectivity issue which prompted it to cancel over 500 flights, about 15% of its entire schedule. On Wednesday, 260 flights which are about 7% of the entire schedule were also canceled with about 300 delayed.
"While our technology issues from Tuesday have been resolved, we are still experiencing a small number of cancelations and delays across our network as we continue working to resume normal operations," Southwest spokesman Dan Landson said in a statement Wednesday.
The company said that it was investigating the issue bots it had no reason to believe that it was connected to Monday's problem with a weather detail supplier which resulted in hundreds of flights being delayed.
On Tuesday, The Federal Aviation Administration issued a nationwide ground stop for Southwest, which prevents its flights from taking off to avoid overwhelming destinations.
Over 1,690 Southwest flights were delayed Tuesday, close to half of the carrier's schedule, according to FlightAware.
On Monday, 1,541 Southwest flights, about 41% of its schedule, were also delayed.
The airline said that its operations were disrupted Monday evening after its "third-party weather provider experienced intermittent performance issues" but told employees earlier Tuesday that it was in "relatively good shape" as operations resumed.
These issues came up just as airlines like Southwest have been getting a higher number of passengers, as the rate of people traveling is rebounding from the coronavirus pandemic.
The carriers are struggling to balance the sudden surge in passengers with the lower number of employees, as they had offered buyouts and other packages meant to cut costs during the pandemic. Southwest, Delta Air Lines, and American Airlines, for example, have warned travelers about long hold times for customer service whilst encouraging them to use self-service options.
While it appears that Southwest's issue on Tuesday only briefly affected its systems, longer-lasting technology issues or outages can be costly.
A data center outage at Delta Airlines in August of 2016 which led to about 2,300 cancellations over three days cost the company an estimated $150 million in pre-tax income.
Shares of Southwest Airlines currently trade at $56.3 on NASDAQ, $1.11 more than it's opening price. While it broke a five-day losing streak, it still is $8.45 below its peak price of $64.75, which the company's stock(LUV) reached ok the 14th of April.