Visa To Allow Payments Using Stablecoin
Posted on March 30, 2021
By Hannatu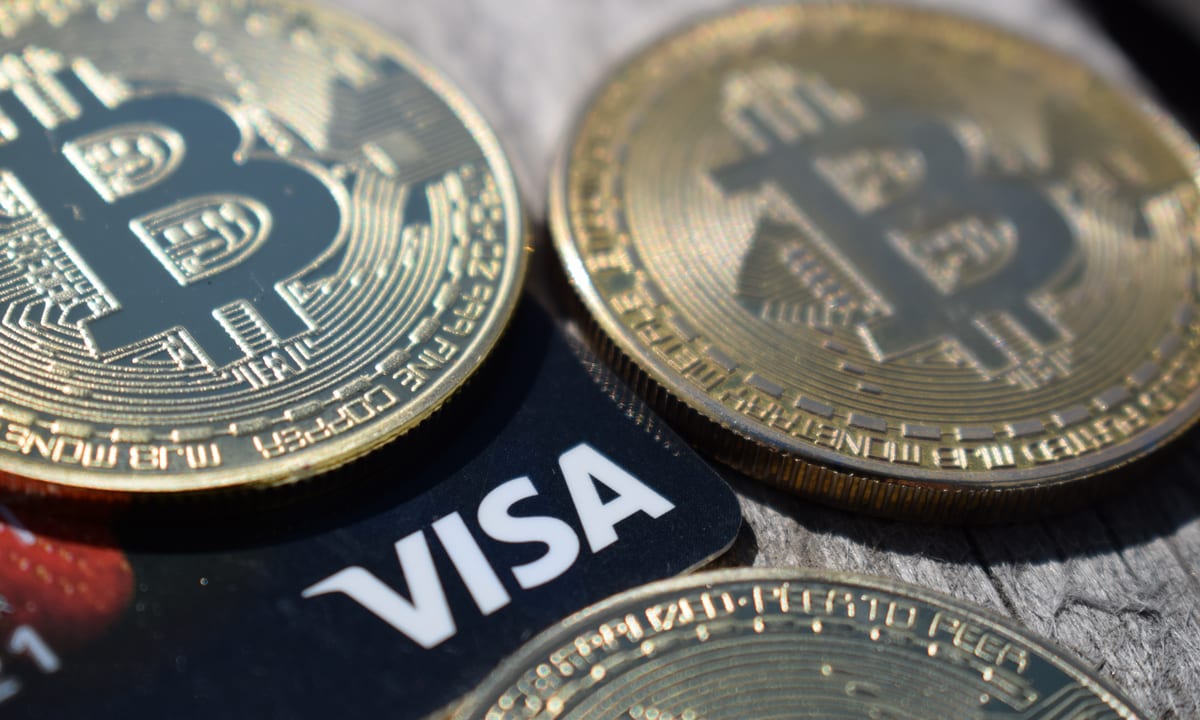 Payment company, Visa (V), announced on Monday that customers can use the cryptocurrency USDC Coin to settle payment transactions.
The USDC, or U.S. Dollar Coin, which was launched in 2018, is an Ethereum-based stablecoin managed by CENTRE, a coalition formed by Coinbase and payment company Circle. The USDC represents government money on the blockchain and can easily be transferred across various crypto platforms.
Because it is only issued by regulated financial organizations and backed by fully reserved assets, it is frequently employed by investors and traders in search of a stable asset in the blockchain. As a stablecoin, the value always corresponds with the dollar, putting it at 1:1 to the US dollar.
Coinmarketcap.com estimates reveal that there is around $10bn worth of USDC in circulation as of this month. It's the second-largest stablecoin with a capitalization of $11 billion, just behind leaders Tether, with a market cap of $35 billion.
The Fintech leaders, Visa, already support about 160 currencies all over the world, and this adoption of the USDC will go even further to make payments more seamless for its users all over. This move comes as even more companies are welcoming payments in cryptocurrency.
Last week, electric-vehicle maker, Tesla listed Bitcoin as one of their payment options and announced that customers in the United States can pay for their cars using the crypto coin. Other payment companies which have moved to accept some crypto include PayPal and Mastercard.
Visa partnered with the bank, Anchorage for its first transaction this month using the USDC. They successfully processed payment via Crypto.com to its Ethereum address at the bank.
Unlike the former complex payment system where the value of the coin will have to be converted into regular currency before the payment process is completed, Visa's new system now deletes the need for conversion, enabling direct transactions regardless of the currency of the receiver.
After the Monday announcement, Bitcoin bounced back to its $58,000 price after the price went down last week amid a downward in global equities. As of Tuesday, the 30th of March, the coin is trading at $59,006, about 5 percent away from its highest of $61,000.
The second-biggest cryptocurrency, Ethereum, went up 3.4 percent on Monday to trade at $1,767. As of Tuesday, the 30th of March, it's trading at $1,838.34.