Reynolds Is Making Plans To Sell Up To $1.3 Billion In U.S. IPO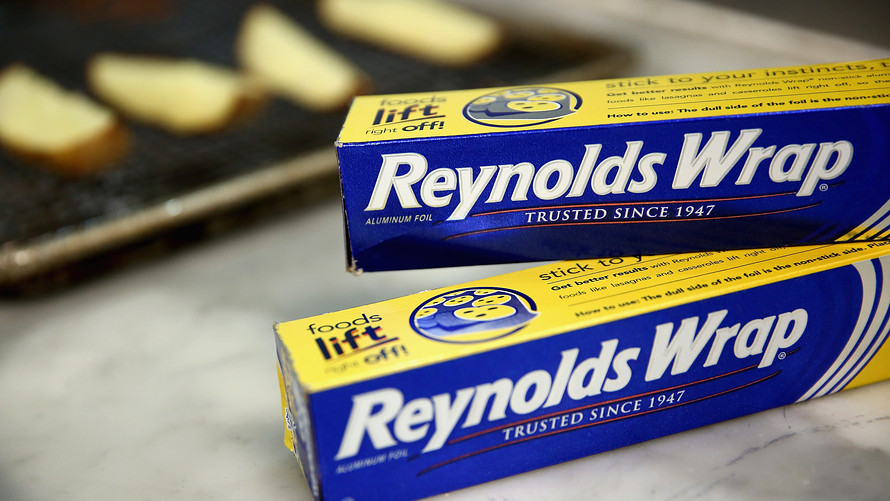 Reynolds Consumer Products Inc., has announced the terms for its upcoming IPO launch in the United States. The maker of Reynolds Wrap aluminum foil and Hefty trash bags, in the terms set for the proposed U.S. initial public offering stated that it could raise as much as $1.3 billion.
In a regulatory filing on Tuesday (Jan 21), Reynolds Consumer Products Inc. said it plans to offer 47.17 million of its shares at an estimated price range of $25 to $28 per share. The company also added Academy Securities Inc. to a junior role on the deal, bringing the total number of arrangers to 11.
The company revealed that it had great customer relationship with major grocery stores and warehouse clubs including Costco Wholesale Corp, (COST), Home Depot Inc. (HD) and other services Reynolds offer online.
Reynolds' top ten customers were responsible for 69% of the revenue for the 2018 fiscal year, where Walmart Inc. (WMT) and Sam's Club accounted for 28% and 12% of revenue respectively for 2018.
With the launch of this offering, Reynolds will be a rare example of a household goods maker testing the public markets. The eponymous wrapper company established in 1947 is backed by New Zealand billionaire, Graeme Hart's Rank Group.
According to the filing, for the nine months ended Sept. 30, 2019, Reynolds said it had a net income of $135 million on revenue of $2.2 billion and plans to use some of the proceeds to repay debt and for general corporate purposes.
According to data compiled by Bloomberg, this year has had a low number of new listings in the United States, with just $429 million raised from IPOs. One of the first market debuts since the new year began was that by Phoenix Tree Holdings Ltd. Phoenix Tree Holdings Inc., the Chinese e-commerce operator, closed flat on its first day of trading following the launch of its IPO. Canadian waste management firm GFL Environmental Inc., in 2019, canceled an IPO that targeted as much as $2.1 billion, following the spectacular flop of WeWork's share-sale plans, which were officially withdrawn in late September.
According to the prospectus, Reynolds Consumer plans to use the proceeds from the IPO to pay what is owed under the IPO settlement facility, which was incurred as part of a corporate reorganization. The company owes a debt of about $2. billion and intends to use some of the money gotten from the IPO to pay down the debt. The company also intends to pay a quarterly cash dividend to its investors.
The public offering of Reynolds Consumer Products Inc. is being led by Credit Suisse Group AG, Goldman Sachs Group Inc. and JPMorgan Chase & Co. According to reports from the filing, the company which is based in Lake Forest, Illinois, has planned to list its shares on the Nasdaq Composite Index under the ticker symbol REYN.
Brief Overview of Reynolds Consumer Products Inc.
Reynolds Consumer Products Inc, belongs to the Containers and Packaging industry and is concerned with the manufacturing and distribution of household packaging products. The company offers preparation, cooking, cleanup and storage solutions such as aluminum foils, plastic wraps, oven bags and slow cooker liners. The company originally founded in 1947, is based in Lake Forest, United States.
The company has four operating segments which includes Reynolds Cooking and Baking, Hefty Waste and Storage, Hefty Tableware and Presto products. Reynolds Consumer had a net income of $135 million on revenue of $2.20 billion over the 9 months that ended on Sept. 30, 2019, compared to a net income of $92 million on revenue of $2.24 billion in 2017.
Reynolds key competitors include Clorox Co. (CLX) and S.C. Johnson & Sons Inc.
Matters that are Expected to Trail the IPO
· PFL is expected to retain about 77% of voting power
According to the prospectus, PFL will retain control of the company after the IPO launch is over. This gives its owner, the New Zealand billionaire, Graeme Hart about 77% of the company's voting power, meaning that the shareholders will have just a little influence on how the affairs of the company will be run. It can recalled that Graeme Hart gained ownership of the company when his investment vehicle, Rank Group acquired Alcoa's packing and consumer businesses in 2008 in a deal that was worth about $2.7 billion in cash. Following some series of bolt-on acquisitions, the company later became Reynolds Consumer Products.
· Raising Prices may be difficult
A large number of Reynolds Consumer's customers are large retailers who have the ability to use their size to mount pressure and push prices downward, making it difficult for Reynolds Consumer to increase prices of its commodities. A statement in the prospectus said, "If our major customers reduce purchasing volumes or stop purchasing our products, our business and results of operations would likely be materially and adversely affected."
· Prices of Volatile raw materials may pose a challenge
Key raw materials for Reynolds consumer products are plastic resins and aluminum, which the company describes to have volatile prices. The company said prices of those items have fluctuated recently and it does not enter into long term fixed-price contracts for the raw materials.
The prospectus said, "Aluminum prices have been historically volatile as aluminum is a cyclical commodity with prices subject to global market factors. Resin prices have also historically fluctuated with changes in crude oil and natural gas prices as well as changes in refining capacity and the demand for other petroleum-based products."
The company disclosed that it does hedge price risk using derivatives saying, "If we fail to effectively monitor and manage our hedging activities or if we execute a position and raw material prices subsequently decline, we could incur significant losses."
· Its sales could be hurt due to environmental concerns
The Hefty Tableware segment of the company has been vulnerable to environmental concerns about single-use items. The prospectus hinted that brand management and consumer purchasing decisions could be influenced by sustainability concerns, including the recent move for recycling of products.