Boeing Would Halt Production Of 737 MAX By January 2020
Posted on December 24, 2019
By admin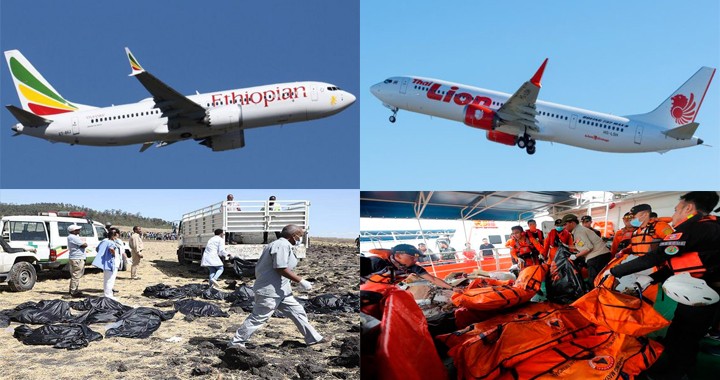 Boeing Co. (BA) has planned to halt production of its grounded 737 Max in January. This is a move that could deepen the crisis that has engulfed the company and eventually complicate its recovery.
In a statement on Monday, the company said the indefinite shutdown aims to conserve cash but also jolt a supplier base that stretches from Seattle to Kansas. The statement further said employees will continue 737-related work or be temporarily reassigned to other teams, as no layoffs are currently planned.
The factory halting the production of the Boeing MAX planes could be risky as the financial damage will linger for years after regulators clear Boeing's best-selling plane to resume commercial flight. The cash pressure seems to be rising as almost 400 new aircraft are deteriorating in storage because of the global flying ban imposed on the company nine months ago. The timing of regulatory approval for the Max's return has been postponed repeatedly and remains uncertain with the bad relationship between Boeing and the Federal Aviation Administration.
Boeing (BA) fell by 1.4% to $322.60 in early trading on Monday. Spirit AeroSystems Holdings Inc., the Max's largest supplier and Boeing's former Wichita, Kansas, subsidiary, dropped by 4.8%. In Europe, suppliers including Safran SA and Senior Plc plummeted.
In a statement, Boeing said, "We believe this decision is least disruptive to the health of the production system and supply chain. The decision is based on such considerations as the extension of certification into 2020, the uncertainty about the timing and conditions of return to service and global training approvals, and the importance of ensuring that we can prioritize the delivery of stored aircraft."
Max flights worldwide were halted by regulators after an Ethiopian Airlines jet plunged into a field on March 10 this year, which was the second tragedy within five months. The combined disasters killed a total of 346 people and also prompted the longest flying ban for a United States airliner in the jet age.
In the weeks following the Ethiopia crash, Boeing cut 737 productions by 19%. However, inventory costs have risen to record levels as the company plotted a quick rebound once the narrow-body jet was cleared to resume flights. Boeing left its supply chain mostly running at the original pace, while the plant in Renton, Washington, lowered monthly output to 42 jets.
The implications of this production halt to both investors and the company itself are outlined below.
· The company does not plan to raise its dividend as directors approved a quarterly dividend slightly above $2.05 a share for next year.
· Boeing risks a potential unravelling of manufacturing expertise across a broad swath of North America. The company so far has shielded the 600 mostly U.S. companies building components for the jet from rate cuts, mindful that its own recovery would be greatly complicated if layoffs prompted engineers and mechanics at suppliers to move on to other jobs.